Snoop Dogg Announces New Album 'From Tha Streets 2 Tha Suites'
Marking the hip-hop legend's 18th studio album.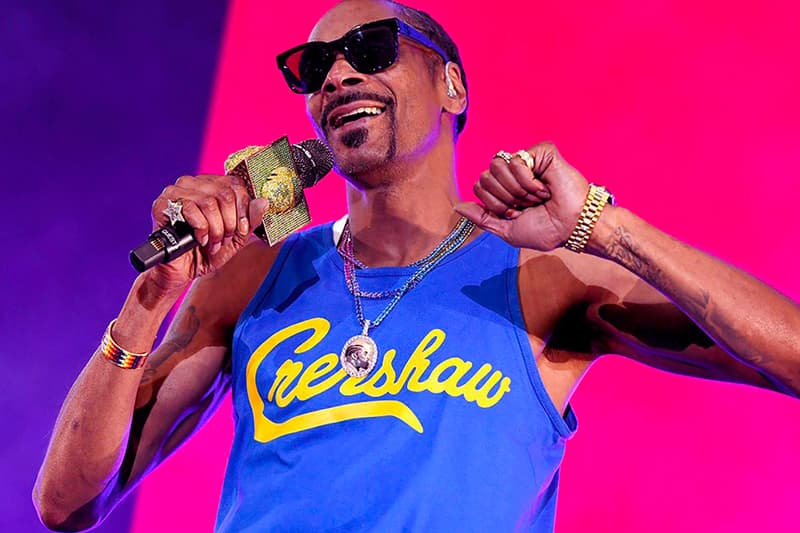 Hip-hop legend Snoop Dogg has announced the release of his upcoming album, From Tha Streets 2 Tha Suites.
The Doggfather took to social media to make the announcement, also confirming the release of the album's second single entitled "Roaches In My Ashtray." The new track will follow "C.E.O.," which he released earlier this March 2021.
From Tha Streets 2 Tha Suites is billed as the followup to August 2019's I Wanna Thank Me and marks the rapper's 18th studio album. In addition to solo material, fans can also look forward to the collaborative record from Snoop, E-40, Too $hort and Ice Cube's supergroup Mt. Westmore. "We have recorded somewhere in the neighbourhood of 50 songs. Volume 1 will be released in April and the rest of the volumes will follow," Too $hort told DJ Vlad in a recent interview, but didn't confirm the exact date of their first project. "At the age we're at is a good time to do a thing like this and kind of extend your career a bit in a different way… The minute we join forces, we get a handful of new business opportunities that none of us would've had."
Stay tuned for the release date of From Tha Streets 2 Tha Suites.
View this post on Instagram
Elsewhere in music, a Reading and Leeds Festival organizer has revealed that COVID-19 vaccine cards will "almost certainly" be required.