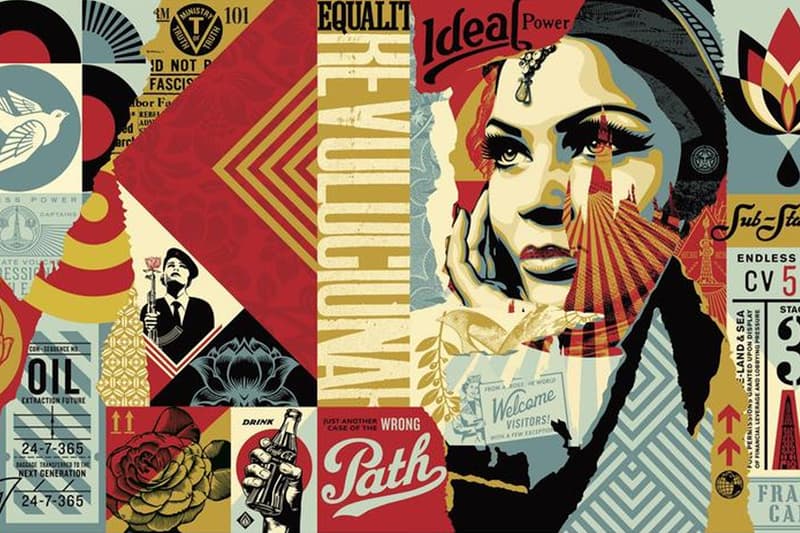 Shepard Fairey Makes His NFT Debut With Proceeds Going Towards Amnesty International
Taking part in Versiart's 10×10 auction.
---
OBEY's Shepard Fairey is making his NFT debut, with proceeds of the sale going towards Amnesty International.
Participating in Versiart's 10×10 auction, the renowned artist will be selling an NFT of his OBEY Ideal Power Mural through the platform's Fair Trade Art certificate, offered by the organization to assure artists, collectors and the social impact organizations of the authentication of the NFTs, as well as provide greater transparency for both the sales and donations.
"In an attempt to manifest the ideals I champion in my art in the real world, I will be donating a portion of the proceeds from this work to Amnesty International to support their important human rights efforts," said Fairey in a statement. "Using the Fair Trade Art certificate for my inaugural NFT sale, collectors will know what charitable cause the work supports."
"NFTs rewrite the rules of how artists communicate with both their audience and how they communicate creatively. And social causes are a critical part of expression in art," added Robert Norton, CEO and co-founder of Verisart. "We are baking social impact into the foundation of the NFT world with Verisart's Fair Trade Art Certificate. Using blockchain, we're able to add important layers of trust and confidence into the system, whereby collectors, artists and the social organizations know with confidence that this is an authenticated NFT and that the funds will reach the right hands."
For those interested, the sale of Shepard Fairey's OBEY Ideal Power Mural will launch over on Versiart on March 29, at 1:00 p.m. EDT.
In other NFT news, Bhad Bhabie is auctioning her "Cash Me Outside" meme as an NFT for her 18th birthday.