A Sale of Virtual Sneakers Raised $3.1 Million USD in Seven Minutes
The latest development in the NFT gold rush.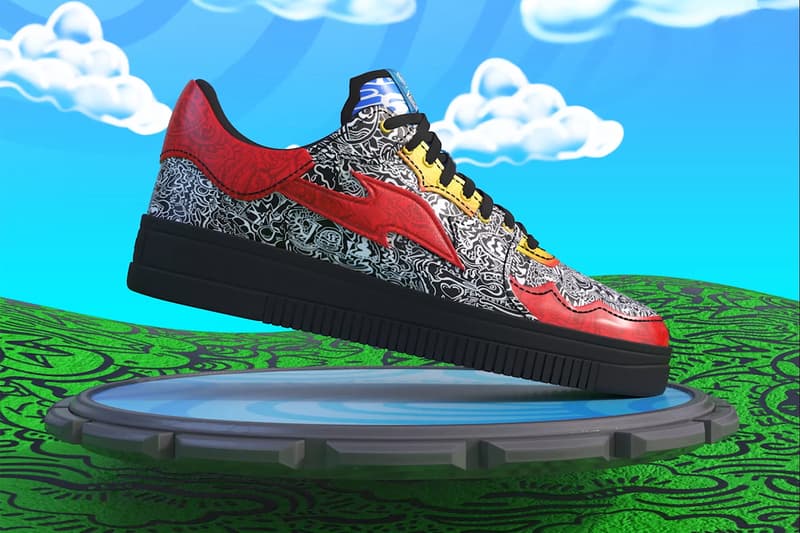 The virtual sneaker brand RTFKT Studios was the subject of HYPEBEAST's deep-dive into the world of digital fashion last month, thanks to the phenomenal growth in the market for non-fungible tokens (NFTs): virtual products that are auctioned off via blockchain.
The brand's latest sale, which finished last Saturday, is a collaboration with the crypto-artist known as FEWOCiOUS, an 18-year old with a rapidly rising profile in the digital space. The two collaborated on a series of virtual sneakers, accompanied by digital merch in the form of a 'Drip', and a 'Charm'.
View this post on Instagram
Hopeful bidders could 'try on' the virtual sneakers on Snapchat before the sale began. The winners will also be able to redeem a physical, real-life pair of sneakers – though the brand is clear that the 'real' value item is the digital pair.
In total, across the three styles of sneakers made available, over 600 pairs were sold, reaching a total of over $3.1 million USD. The 'Charm' merchandise, meanwhile, sold for $88,880 USD, while the 'Drip' merch sold for $1500 USD each. They have already appeared on the resale market at around $5,000 USD each.
The extraordinary numbers point to the exponential boom in the crypto-art and NFT market, which is quickly becoming an appealing prospect for investors. Yesterday, the musician Grimes sold around $6 million USD worth of digital artworks at auction.
Speaking about the sale, RTFKT's founders, Benoit Pagotto, Zaptio, and ClegFX, said "we wanted to show people the future, and we made it happen. This collab is the result of a perfect alignment of all the culture we love and know."
"We believe this is the start of a new revolution."
In other art news, a possible new work by Banksy has been spotted in the U.K.