Patrick Mahomes Debut NFT Collection Rakes in $3.4 Million USD in Just 30 Minutes
The collection centered around significant collectibles surrounding Mahomes' career.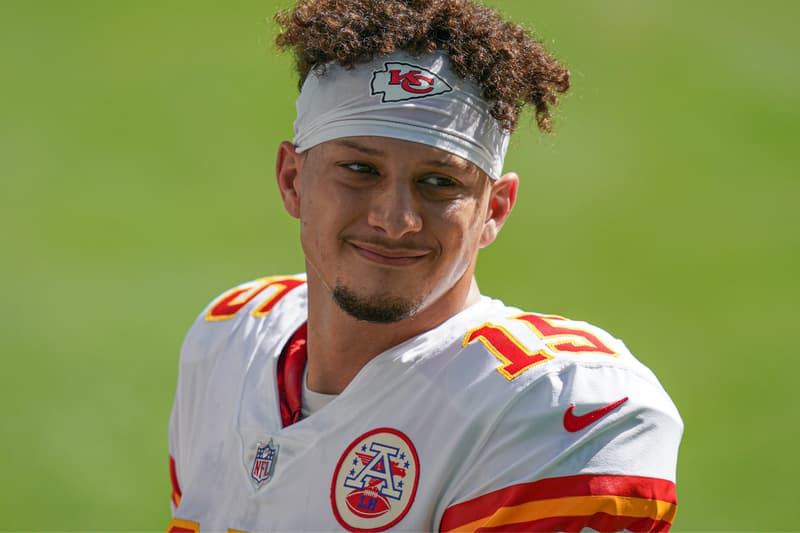 Earlier this week, Kansas City Chiefs superstar Patrick Mahomes announced a selection of NFT artworks and collectibles set to auction on MakersPlace. The quarterback partnered with the NFT marketplace to release a collection of digital memorabilia centered around significant moments in Mahomes' NFL career.
The collectible series featured four open limited edition artworks where the total number of editions of the piece was determined by how many were purchased during the "Drop" time frame. Each of the four open editions was only available for purchase for 15 minutes. "Showtime" sold 257 editions at $2,500 USD, totalling $642,500 USD in sales while Mahomes' "LIV Champion" sold 91 copies at $5,000 USD, reaching $455,000 USD total sales. As for the "2018 MVP" and "The Sideways Spectacular", each pulled in $420,000 USD and $470,000 USD respectively. To further incentivize the purchases, the top collector with the most editions in each tier will be gifted an autographed jersey from Mahomes himself.
In addition to the open editions available, fans had the opportunity to purchase two multi-editions artworks with only 50 available copies each. Editions one through 49 were sold out within minutes, raking in over $1.47 million USD in total sales from these artworks alone. The owner of the final edition for either of the pieces will either receive an autographed helmet or football from Mahomes, while other owners of the first 49 editions will be entered into a raffle to receive one of four autographed helmets or footballs.
Finally, the 1/1 ultra-rare artwork titled "Mahomes Magic" is still up for bidding. The auction for this one-off piece closes on March 19 at 6 p.m. PST. The current bid is at $82,501.10 USD. The owner of the 1/1 will be receiving a 55-inch Samsung frame to display their artwork, as well as a ruby and Swarovski crystal-encrusted helmet and a signed jersey from Mahomes.
Those interested can check out the bidding war online at MakersPlace.
View this post on Instagram
In other NFT news, TikTok star Doggface208 is selling his viral longboarding video as an NFT.