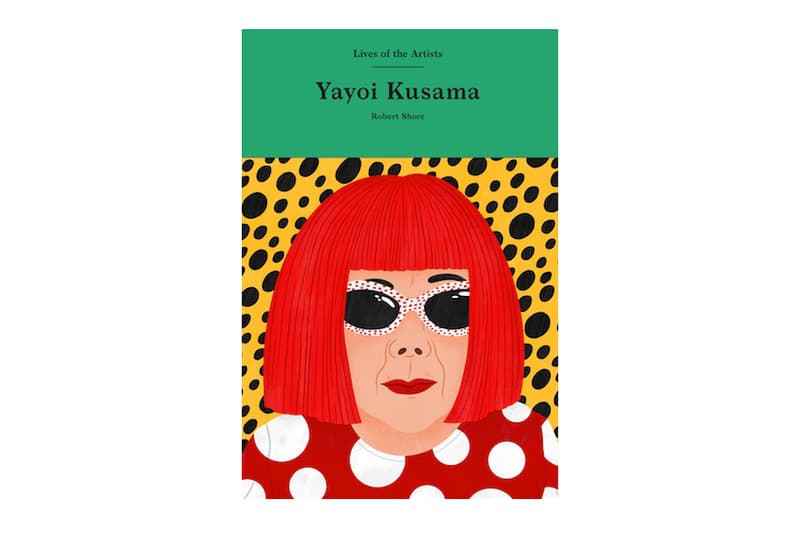 Robert Shore Spotlights "The Queen of Polka Dots" in New Yayoi Kusama Book
With illustrations portraying the artist in different stages of her life.
---
From Jean-Michel Basquiat to Jackson Pollock, Laurence King continues to shed light on the practices of iconic artists in its publications. This time around, the publisher is releasing a new book chronicling the prolific back story behind "the queen of polka dots": Yayoi Kusama by Robert Shore. The pocket-sized biography delves into Kusama's difficult childhood upbringing in Japan, her profound mental health struggles and otherworldly persona.
The hardcover book spans 160 pages with 16 illustrations portraying the art icon in different stages in her career. Laurence King described in a statement: "Often hailed as the 'the world's favourite artist' and 'the queen of polka dots', artist Yayoi Kusama's backstory has always been veiled with mystery, whilst her iconic Infinity Rooms and enormous pumpkins sculptures have transfixed millions. Her signature bob, colourful outfits and her love of polka dots is known around the world yet how did she leave rural Japan and become the toast of both the art world and the fashion world?"
Robert Shore has published several books including Post-Photography: The Artist with a Camera (2014) and Beg, Steal and Borrow: Artists against Originality (2017). He helmed the creative director role of the contemporary visual culture brand Elephant and was a deputy editor of Art Review magazine.
Yayoi Kusama by Robert Shore will be available on April 22 for £12.99 GBP (approx. $18 USD) on Laurence King Publishing's website.