Shaq Adds Crispy Cinnamon Basketballs to Kellogg's Frosted Flakes
The basketball icon now has his own cereal.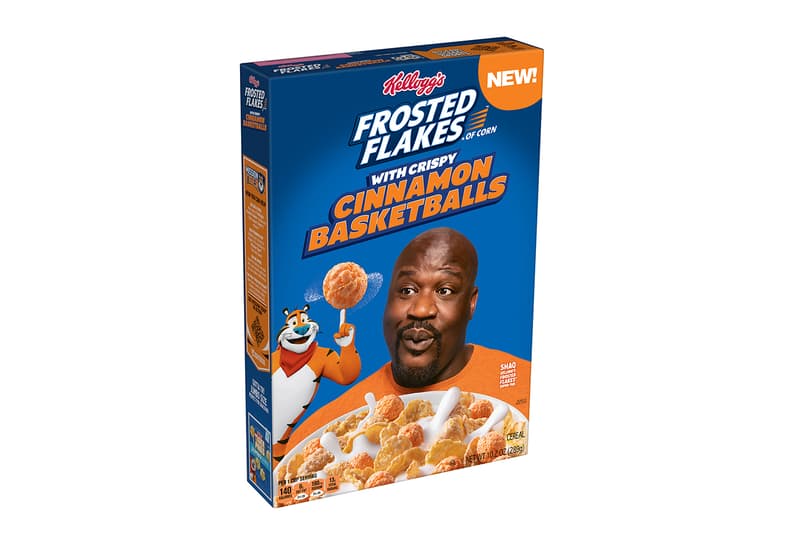 Continuing to offer new takes on its beloved cereals, Kellogg's has now teamed up with legendary basketball Hall of Famer Shaquille O'Neal to reimagine Frosted Flakes cereal.
Set to be introduced in the coming weeks, Kellogg's Frosted Flakes With Crispy Cinnamon Basketballs features the classic sweet taste mixed with crispy, mini cinnamon-dusted basketball pieces. The distinctly new taste comes together perfectly in a bowl of milk to form a new breakfast special. The limited-edition cereal will also see Shaq take over the main box space with Tony the Tiger taking a step back for the first time ever.
The Shaquille O'Neal x Kellogg's Frosted Flakes With Crispy Cinnamon Basketballs cereal is set to hit supermarkets, grocery stores and other retail locations nationwide sometime this April.
View this post on Instagram
For more food and beverage news, Eggo is set to introduce Stuffed Pancake Bites.