Salehe Bembury Announces Crocs Collaboration
By teasing the new project with a cryptic Instagram video.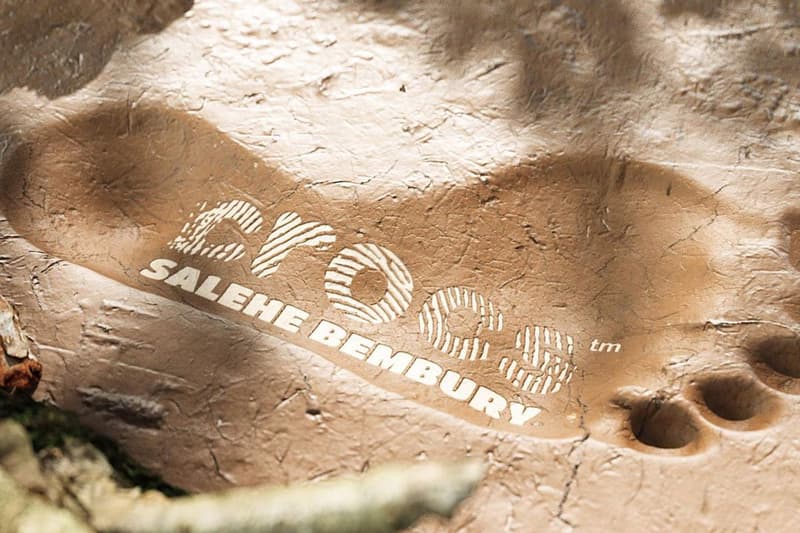 Esteemed footwear designer Salehe Bembury has taken to Instagram to announce his latest endevor: a partnership with Crocs. Following up his successful 2002R collaboration with New Balance and the recent release of his SB-01 and SB-02 with ANTA, Bembury's new project will see him join forces with the casual clog manufacturer who was one of last year's biggest — and most unexpected — footwear success stories.
A short animated video posted on Bembury's personal Instagram page shows a fleeting shot of an animated jungle path before a large harry foot steps down, filling the frame with a Salehe Bembury x Crocs-branded footprint. Although the collaborative product itself has yet to be revealed, the video offers a potential teaser of its embellishment: the Crocs logo is done up in a fingerprint-inspired pattern, a repeating motif in Bembury's work that featured prominently on the heel of the aforementioned 2002R.
Crocs' ever-expanding roster of collaborative partners is largely centered around musicians like Justin Bieber, Bad Bunny and Post Malone, but the addition of Bembury bolsters a lineup of designers that already includes noted upcycler Nicole McLaughlin and Anwar Carrots.
More info on what exactly the collaboration entails will likely surface soon, but in the meantime take a look at what HYPEBEAST's editors hope to see happen in the world of footwear this year.