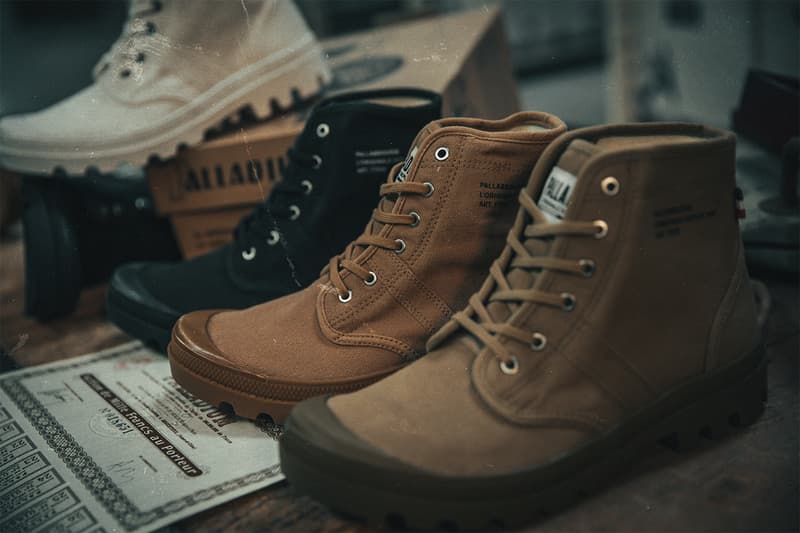 1 of 15
2 of 15
3 of 15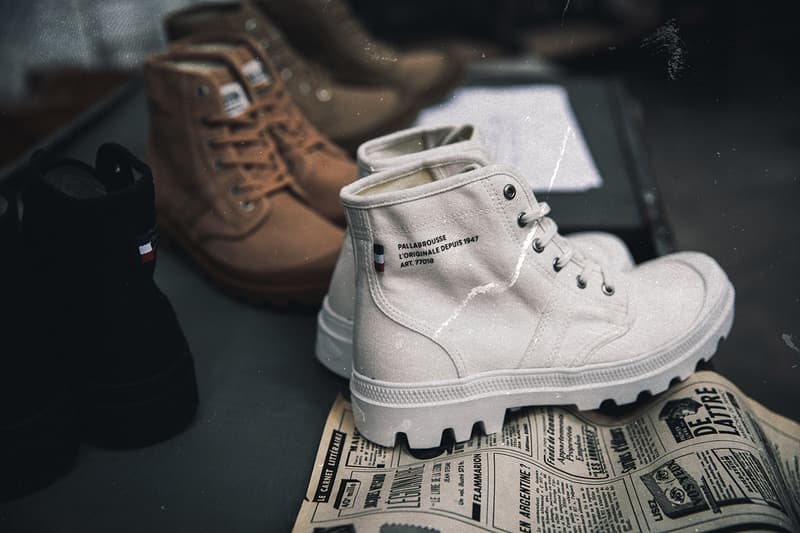 4 of 15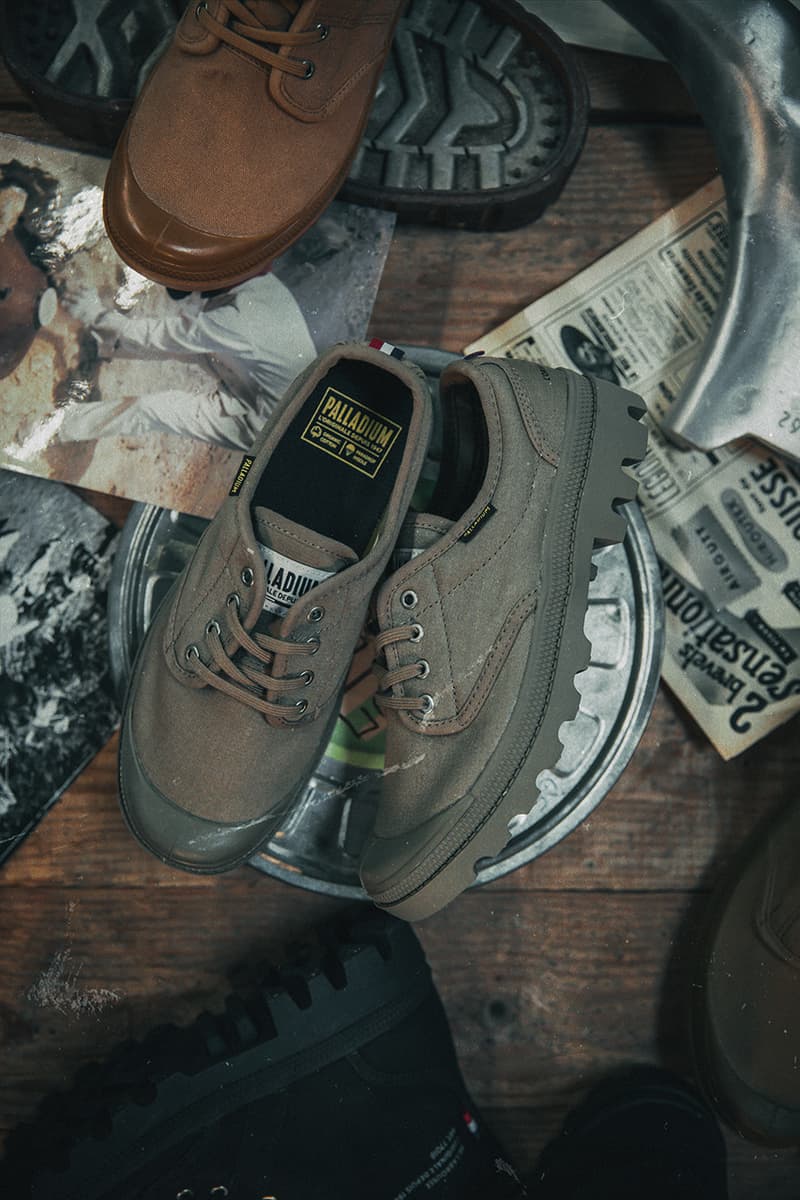 5 of 15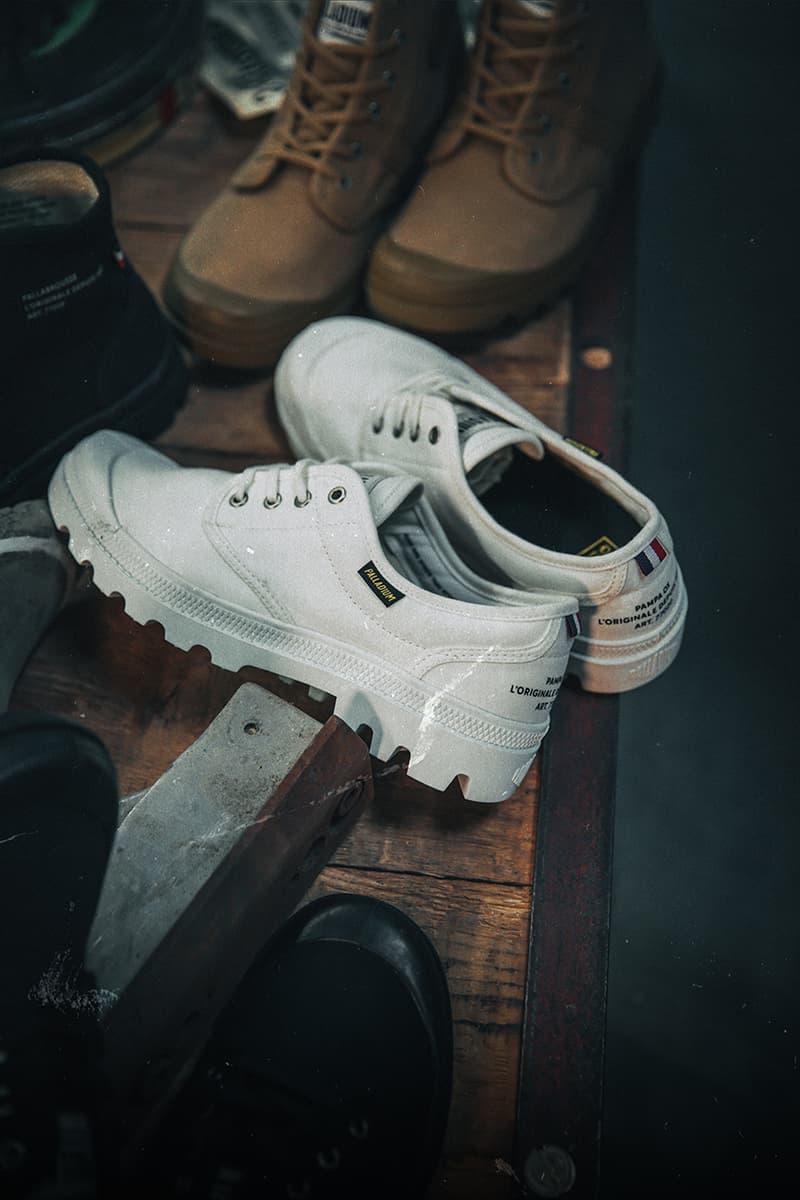 6 of 15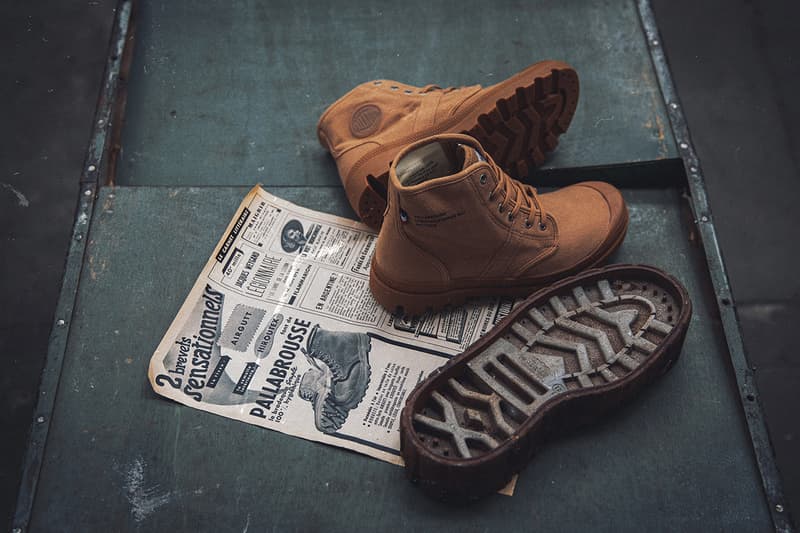 7 of 15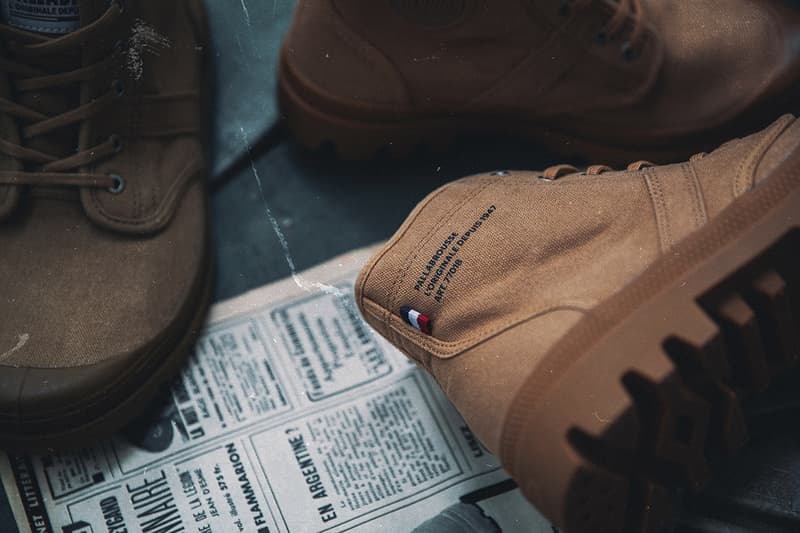 8 of 15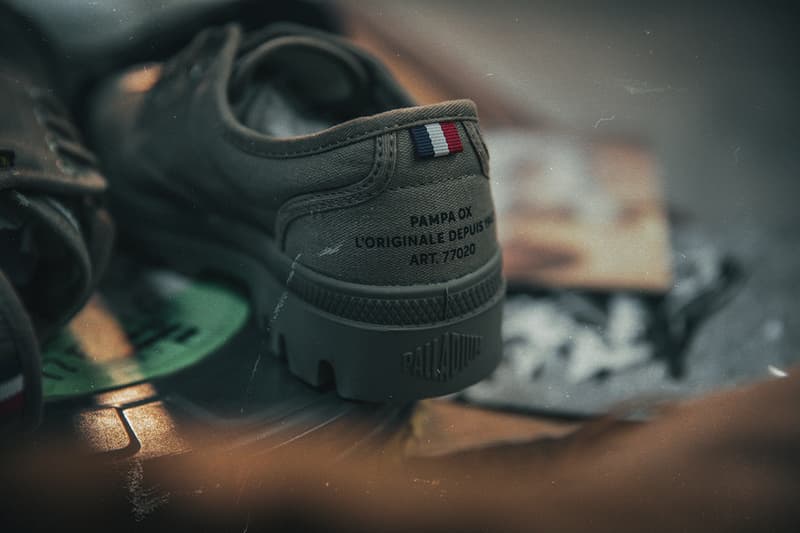 9 of 15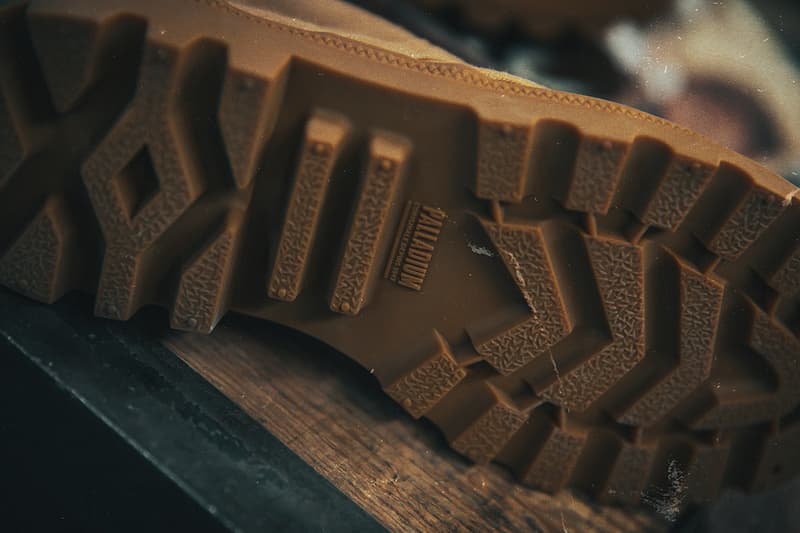 10 of 15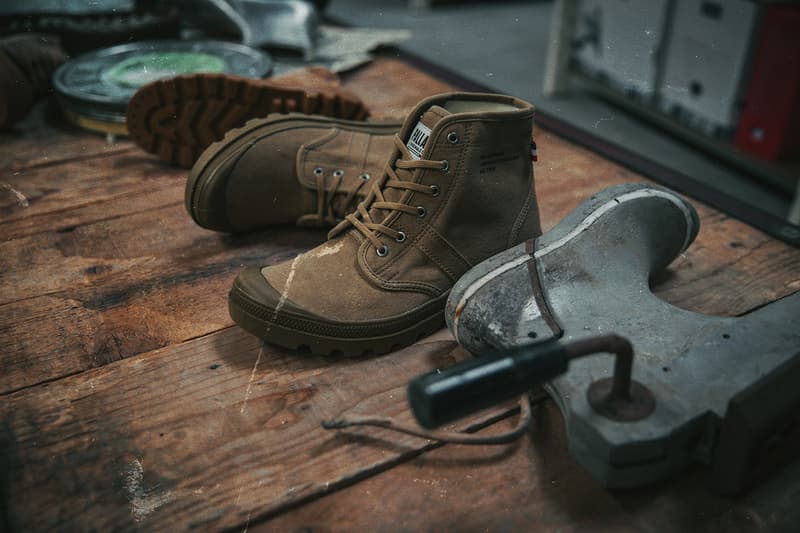 11 of 15
12 of 15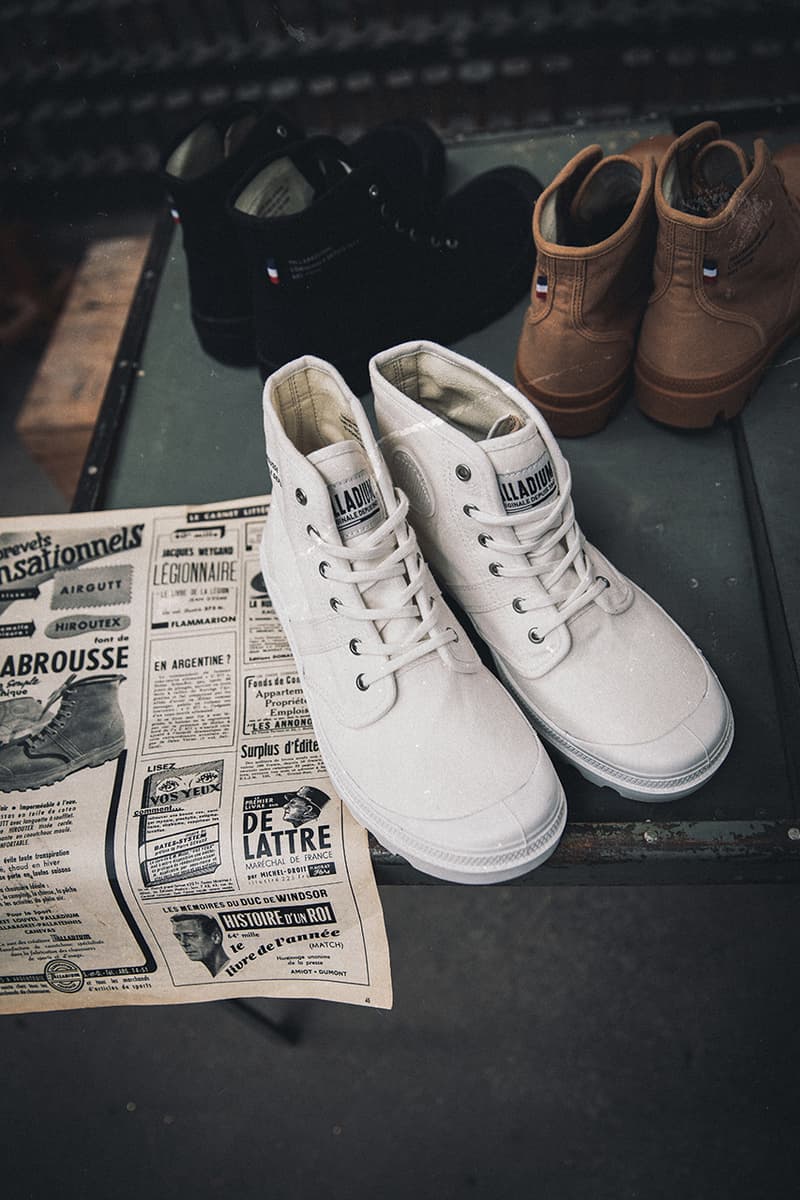 13 of 15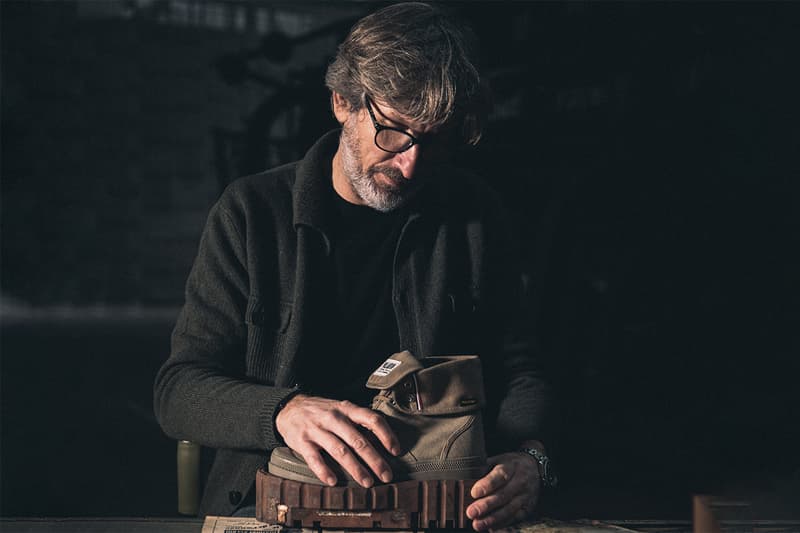 14 of 15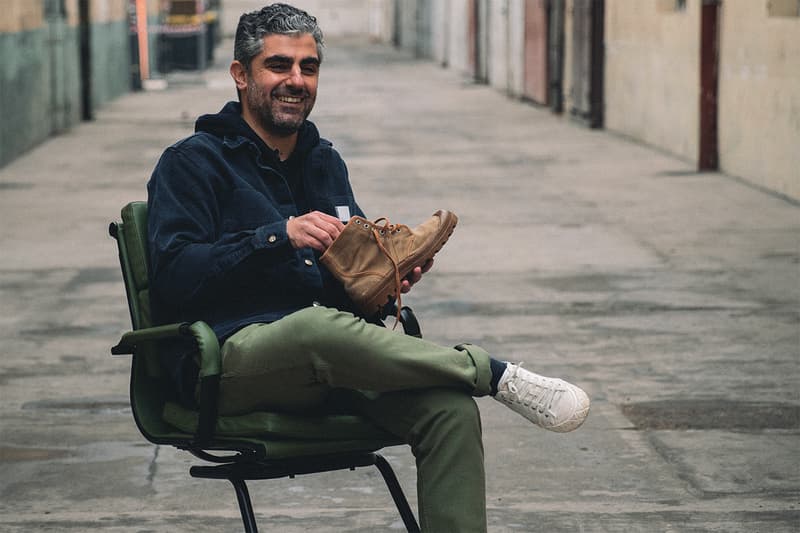 15 of 15
Footwear
Palladium Reissues First Ever Boot, the PALLABROUSSE LEGION
"Internally we say function makes it fashion."
Palladium Reissues First Ever Boot, the PALLABROUSSE LEGION
"Internally we say function makes it fashion."
In recent years we've witnessed a number of brands tap into their archives and revisit their most iconic silhouettes, but none have traveled as far back as French-footwear label Palladium. Returning to the design which kick-started its journey, the PALLABROUSSE LEGION is a reissue of the brand's seminal boot, receiving its first-ever revamp for Spring/Summer 2021 since being launched back in 1947.
Palladium initially started as a division of an aircraft tire company, but production efforts were extended to footwear post-WWII. The brand found common ground between tires and shoes when applying a technique of binding canvas to rubber known as the Direct Vulcanization Process (DVP).
As the official outfitter for the French Foreign Legion, the PALLABROUSSE was favored for its functionality and durability in unforgiving and arid terrains. Now embraced by geologists, trekkers and outdoor enthusiasts alike, its multi-purpose lugged sole unit, matching protective toe cap, quick-dry canvas and preventative dustproof gusset tongue is able to withstand extreme expeditions.
Lead Designer, Adrien Touati spoke on the influence of the silhouette "If you look at our collection today, you will see that this look is still influencing half of our collection. From the material, from the sole, from the iconic signature. On top of that, we see that people today are still using our shoe for multi-purpose usage."
Having defied decades of evolving trends, Palladium's latest PALLABROUSSE LEGION serves minimal changes to the classic silhouette, revived only through modern manufacturing and contemporary fabrics. Made using organic cotton, the 8oz waxed canvas upper provides breathability and signature side-straps for enhanced ankle support. Comfort stays key to the boot's ethos with the molded rubber tread containing spaced lugs to distribute weight for maximum comfort on the most uneven surfaces, two wider mid-foot support bars for long-lasting prevention of arch collapse, completed with a PARADROP insole for added cushioning. The color palette itself references the boot's military heritage, each tone inspired by the various environments the legionaries transcended.
Speaking on the future of sustainability at Palladium, Brand President Christophe Mortemousque says "It's our brand values and I don't think we have to change them now because they have been working for the last 70 years."
Palladium's PALLABROUSSE LEGION is available to purchase now from the brand's website.
Share this article