Crocs Prepares for Growth, Brings a Former Nike Exec on Board
Following a strong 2020 and high-profile collaborations with Justin Bieber, Bad Bunny and Post Malone.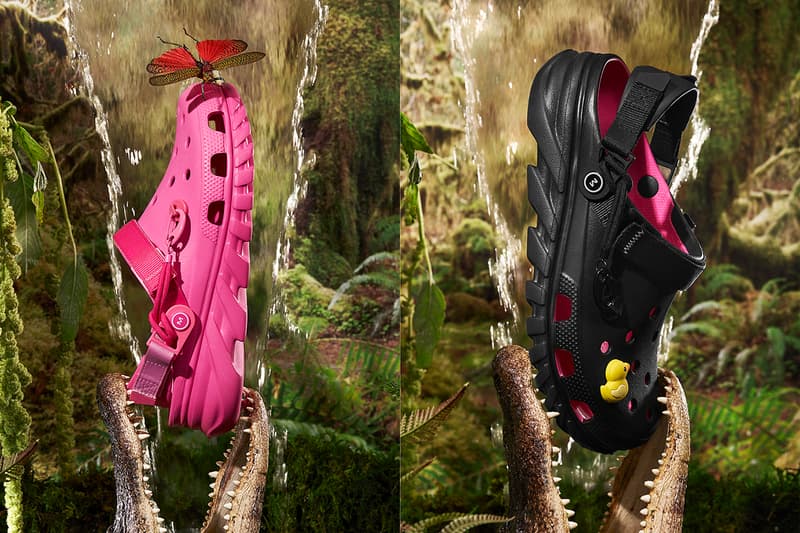 Former Nike executive Emma Minto joins Crocs today as senior vice president and general manager for the Americas, WWD reports. Minto comes via a 16-year tenure at Nike, where she became American vice president and general manager for the women's market. She will now oversee all brand operations in the Americas region for Crocs.
"Anyone paying attention knows that Crocs' brand and business have never been stronger, and there's plenty of room for continued growth," Minto said in a statement regarding her appointment. "I'm excited to join this incredible team and 'come as you are' culture, bringing the joy of comfort technologies and personalization to consumers everywhere."
The hire signals Crocs' sustained ambition to further capitalize on a growth-filled 2020. The year was punctuated with high-profile collaborations, including an outdoors-inspired shoe with Nicole McLaughlin, glow-in-the-dark pairs with Bad Bunny, another take on the Duet Max Clog with Post Malone, and a collab with Justin Bieber which caused an up-to 11 percent stock jump.
The company reported in the third quarter of 2020 that revenue had risen to $361.7 million USD, a 15.7 percent increase — and that was before the Bieber collaboration hit the shelves. Crocs has further stated that over the course of 2020, sales rose sales rose 12 percent to $1.38 billion USD and is predicting 20 to 25 percent revenue growth in 2021.
This year's slate of collaborations includes the company's first ever work with EDM artist Vladimir Cauchemar.