Seattle to Open an NFT Museum
Doors open on Friday, January 14.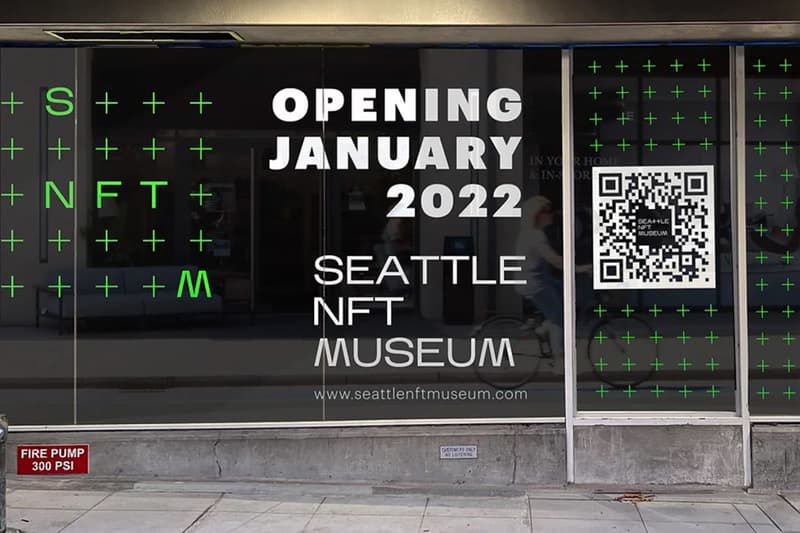 ArtReview ranked NFT as the top term used in the art world as part of its annual Power 100 list. As crypto art has nestled its way into the market, it was only a matter of time before the burgeoning art form got its own museum.
Jennifer Wong and Peter Hamilton will do just that as they open the Seattle NFT Museum (SNFTM) on January 14 with a curatorial focus on local artists. "The community has this incredible energy and influence that they wield, but there's something that's missing, and that's the physical experience and physical interaction that comes from looking at art together," said Hamilton in a statement.
SNFTM will present a number of artworks from Larva Labs, such as CryptoPunks, to Blake Kathryn and Neon Saltwater, amongst many.
QR codes will also be scattered throughout the grounds offering the exhibiting artists the ability to interact with their audience in multiple ways. "We chose to open a museum versus a gallery because we do care about the community aspect of it. We want it to be educational for those who only know the acronym NFT to the deep level enthusiasts," added Wong in a statement.
The museum will open to the public on Friday, January 14. Please visit the institution's website to purchase tickets.
On the topic of museums, Barbados looks to build an institution that will focus on the history of the transatlantic slave trade.
Seattle NFT Museum (SNFTM)
2125 1st Ave,
Seattle, WA 98121