Nike Is Preparing To Enter the Metaverse With Virtual Sneakers and Apparel
Filing several new trademarks for 'downloadable virtual goods.'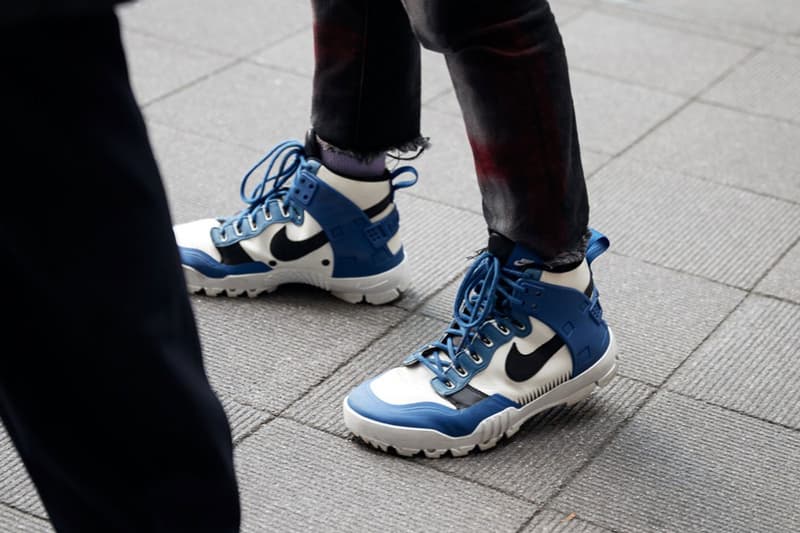 Nike appears to be preparing for its debut into the metaverse, this week filing several new trademarks for the release of branded virtual sneakers and apparel.
In its filing to the U.S. Patent and Trademark Office this week, the company listed out several of its trademarked logos, including the Air Jordan "Jumpman", and registered them for use on "downloadable virtual goods, namely, computer programs featuring footwear, clothing, headwear, eyewear, bags, sports bags, backpacks, sports equipment, art, toys and accessories for use online and in online virtual worlds."
Other logos include the Nike swoosh, "Just Do It" tagline and its SNKRS app logo.
While Nike has not specified what it plans to do with its trademarked virtual goods, it is possible that the company is preparing to release sneaker NFTs to be used in the metaverse. Earlier this month, Nike released two new job applications for virtual footwear and virtual material designer.
According to the job descriptions, the company is looking for a person "to create and visualize innovative virtual material concepts using 3D tools." The roles will fall under the company's Digital Product Creation group, a team focused on what Nike calls "digital and virtual revolution."
"You will play a key role in redefining our digital landscape, ushering us into the metaverse, and growing our team's capabilities," the job description states.
According to CNBC, the company is also waiting on a patent for Cryptokicks, which it plans to use for NFTs.
Trademark attorney Josh Gerben first spotted the filings and predicted that Nike could utilize the trademarks in the metaverse.
Nike is heading to the metaverse.

On October 27th the company filed new trademark applications for NIKE, JUST DO IT and the swoosh logo.

The filings indicate an intent to make and sell NIKE-branded VIRTUAL shoes and clothing.#Nike #Metaverse pic.twitter.com/nisKVm2CTq

— Josh Gerben (@JoshGerben) November 1, 2021
In case you missed it, Apple's new privacy policy cost YouTube, Facebook, Twitter and Snapchat $10 billion USD.