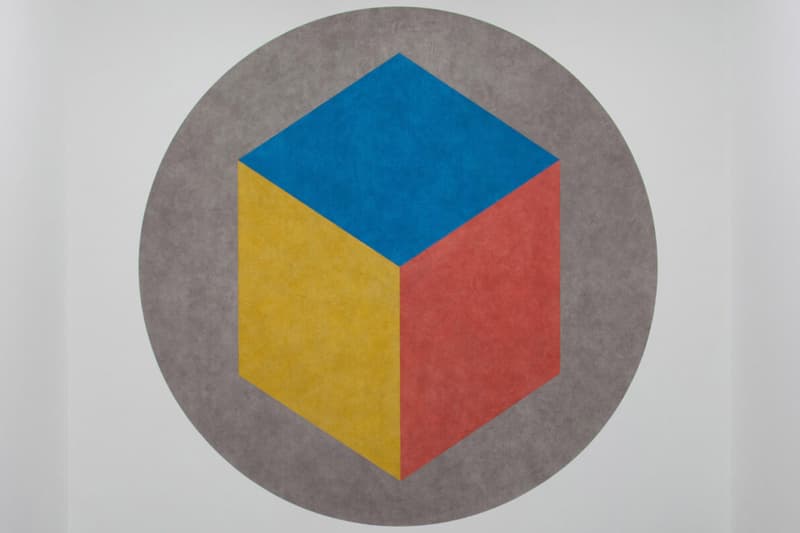 The Jewish Museum of Belgium Will Hold an Exhibition on Sol Lewitt
Presenting a series of archival drawings, photographs, and testimonies from the legendary conceptual artist.
---
The Jewish Museum of Belgium will present a new retrospective on famed conceptual artist, Sol Lewitt. In "SOL LEWITT – WALL DRAWINGS, WORKS ON PAPER, STRUCTURES (1968 – 2002)," the exhibition aims to highlight the diversity in his work, particularly to the lesser-known work that relates to his Jewish faith.
Although the artist lived a fairly secular life, he always held "discreet but tenacious ties to his Jewish heritage," according to the museum. Amongst the work on display, the exhibition will feature archival drawings, photographs and testimonies for the artwork he created for the Reformed Congregation Beth Shalom Rodfe Zede, which opened in 2001.
Additionally, the exhibition will examine Lewitt's close relationship he developed with Belgian artists, collectors, and gallery owners. All the work on display, such as Wall Drawing # 138 come from public and private collections across the country. There will also be a special educational program held by professional designers from the LeWitt workshop, along with emerging artists and students based in Brussels, who will be guided in teams to learn the process of Lewitt's practice.
Rounding out the exhibition, Microsoft will unveil a unique application it has made in conjunction with the Lewitt Collection, that seeks to offer users an educational and immersive experience via their smartphones. "SOL LEWITT – WALL DRAWINGS, WORKS ON PAPER, STRUCTURES (1968 – 2002)" will go on view from December 3 to May 1, 2022.
Also in the news, Virgil Abloh's "Figures of Speech" will exhibit in Qatar next month.
Jewish Museum of Belgium
Rue des Minimes 21,
1000 Bruxelles, Belgium