doublet Goes Full 'Tenet' for its Fall 2021 Runway Show
Vintage styles and childhood nostalgia swept the runway… in reverse.
1 of 21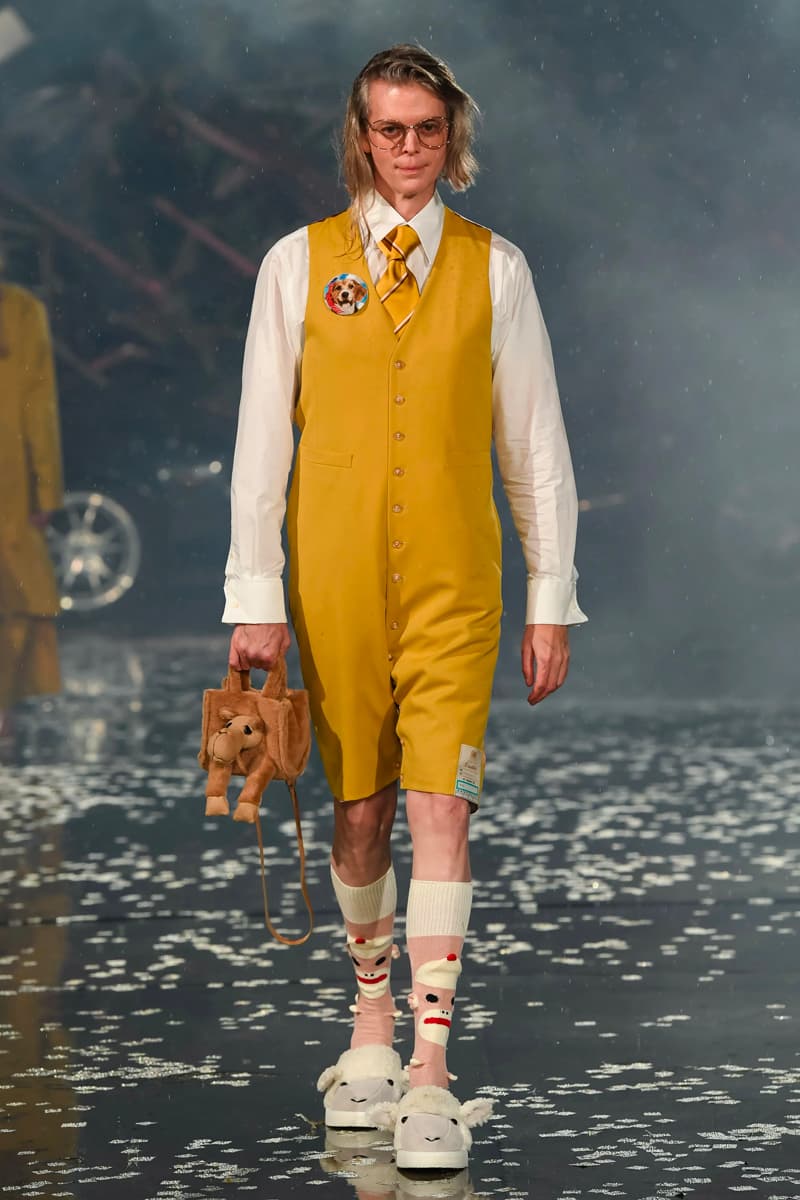 2 of 21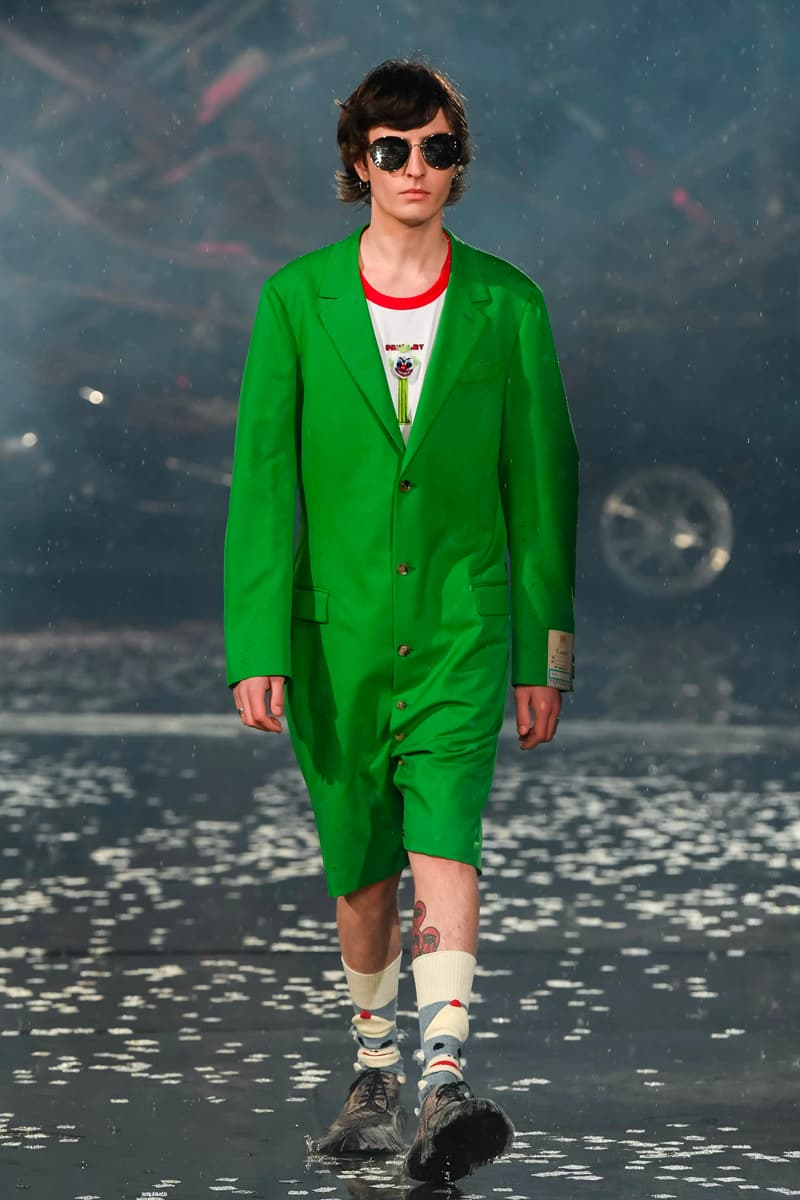 3 of 21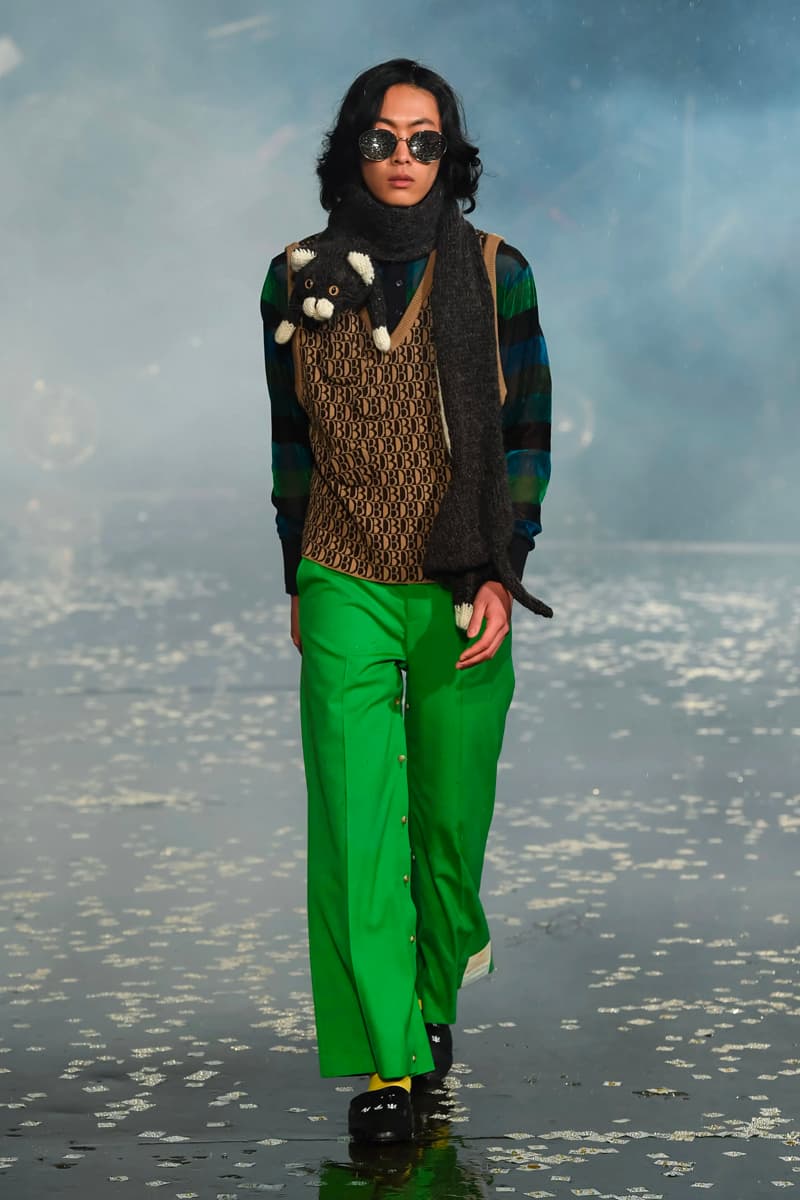 4 of 21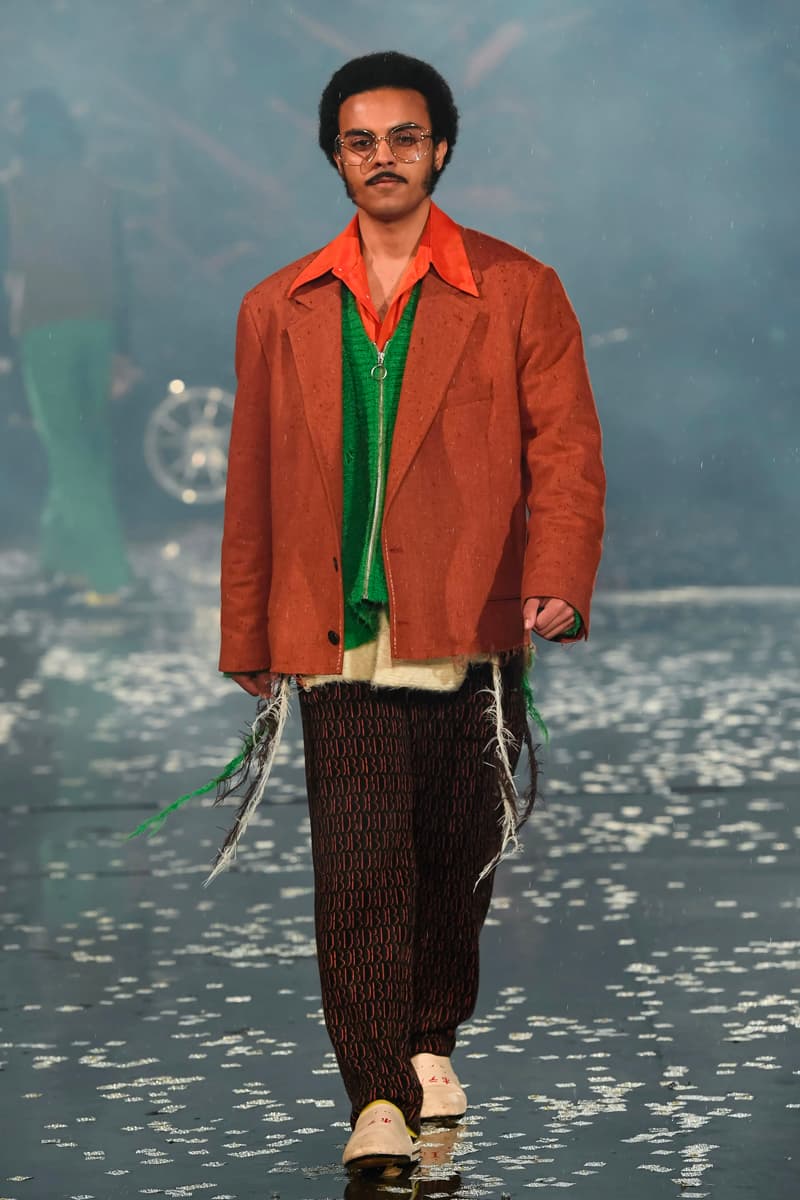 5 of 21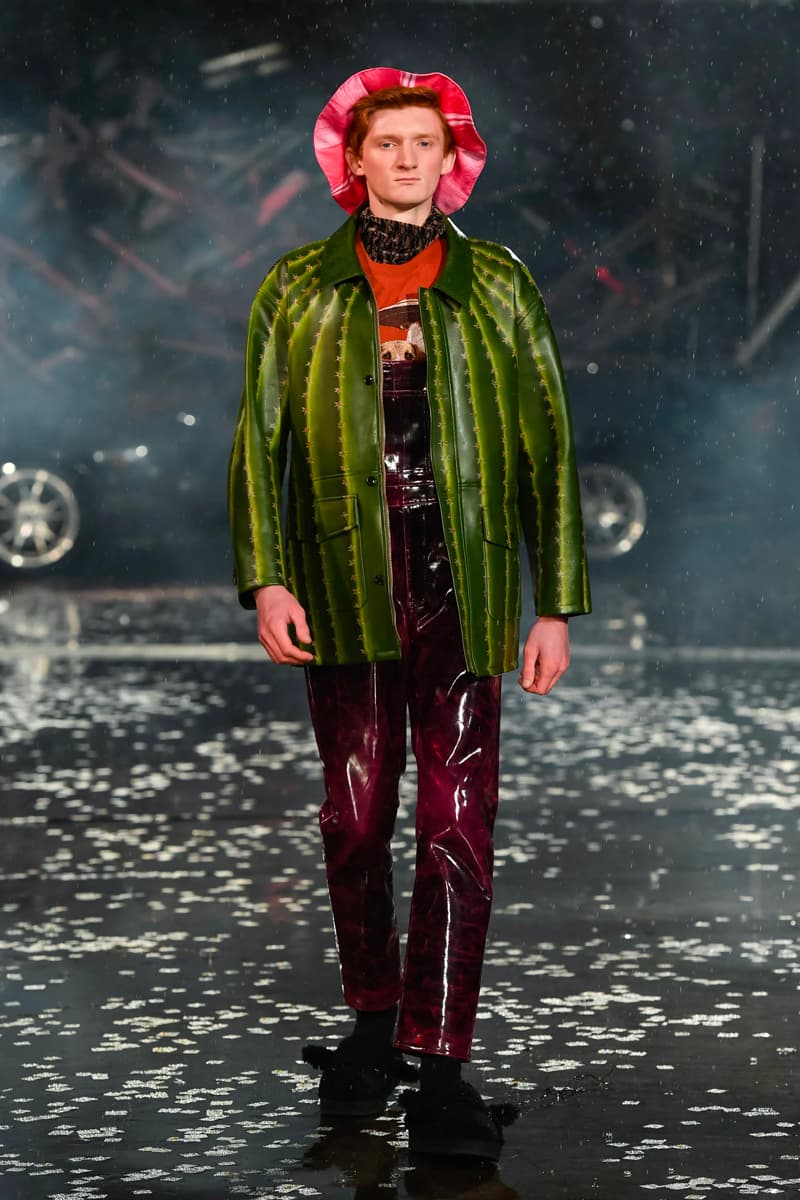 6 of 21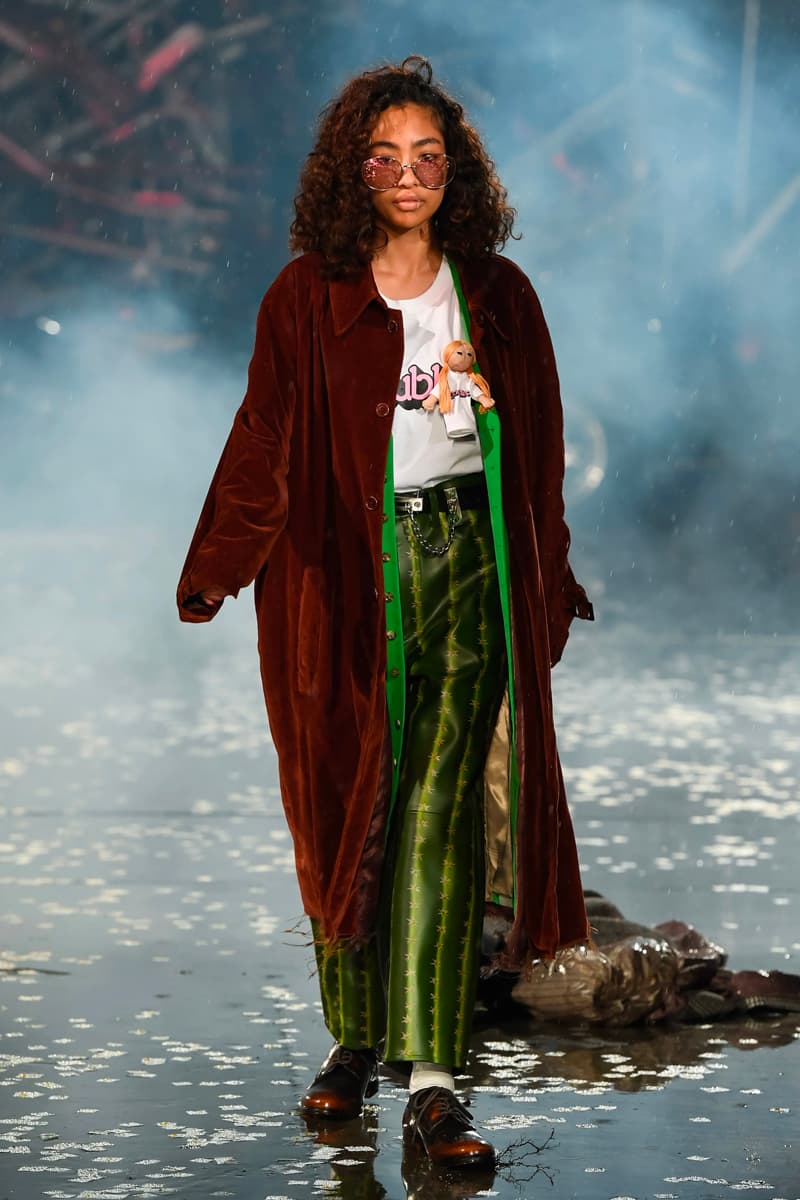 7 of 21
8 of 21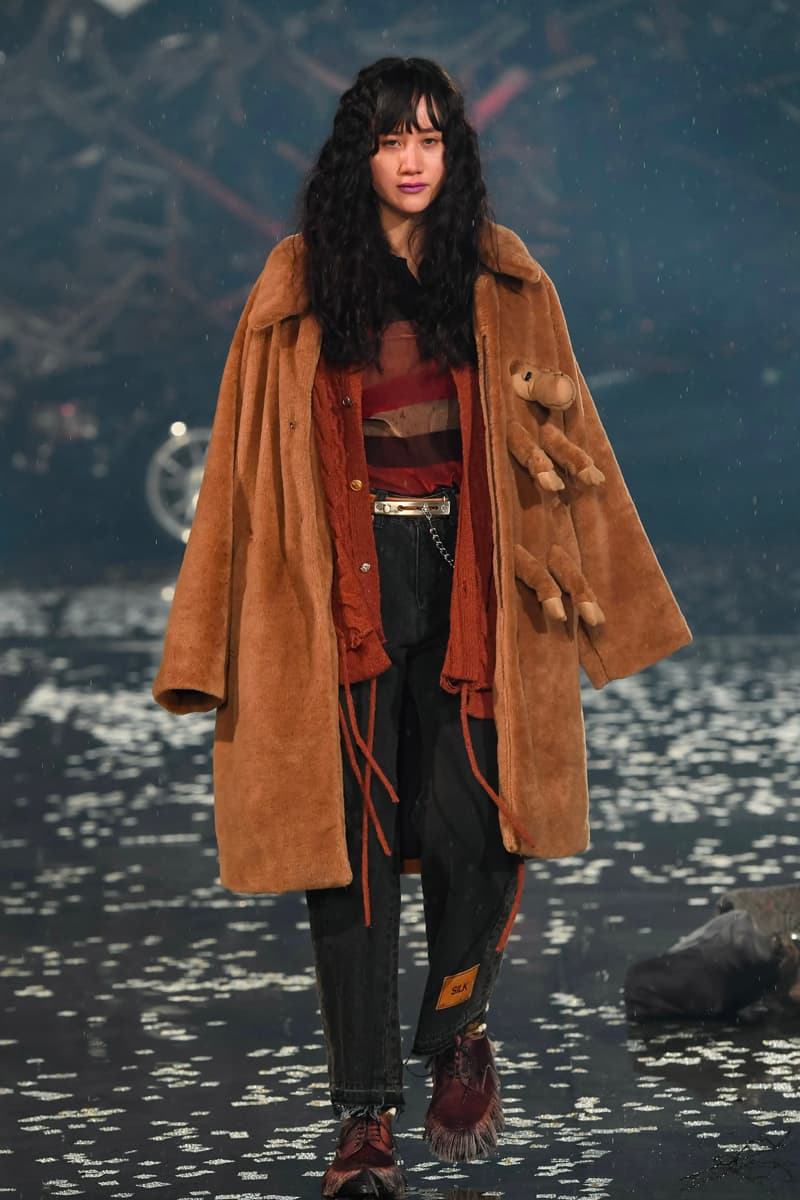 9 of 21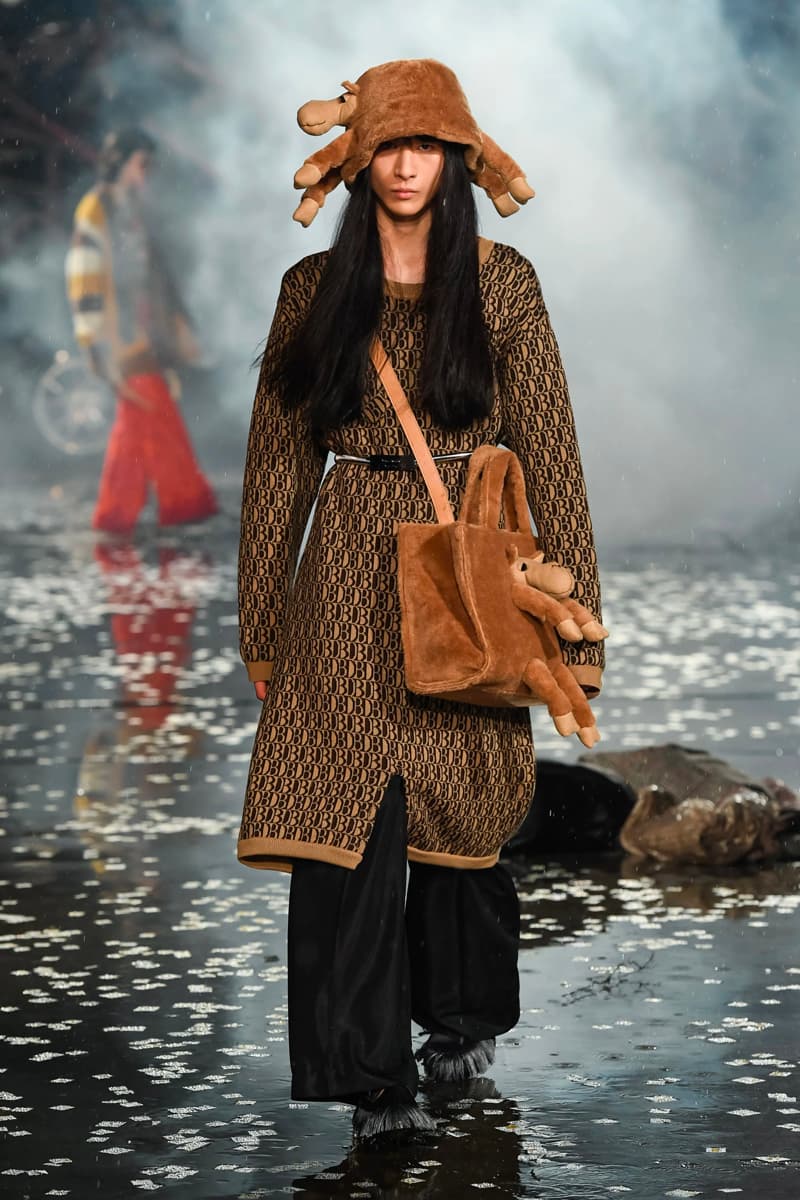 10 of 21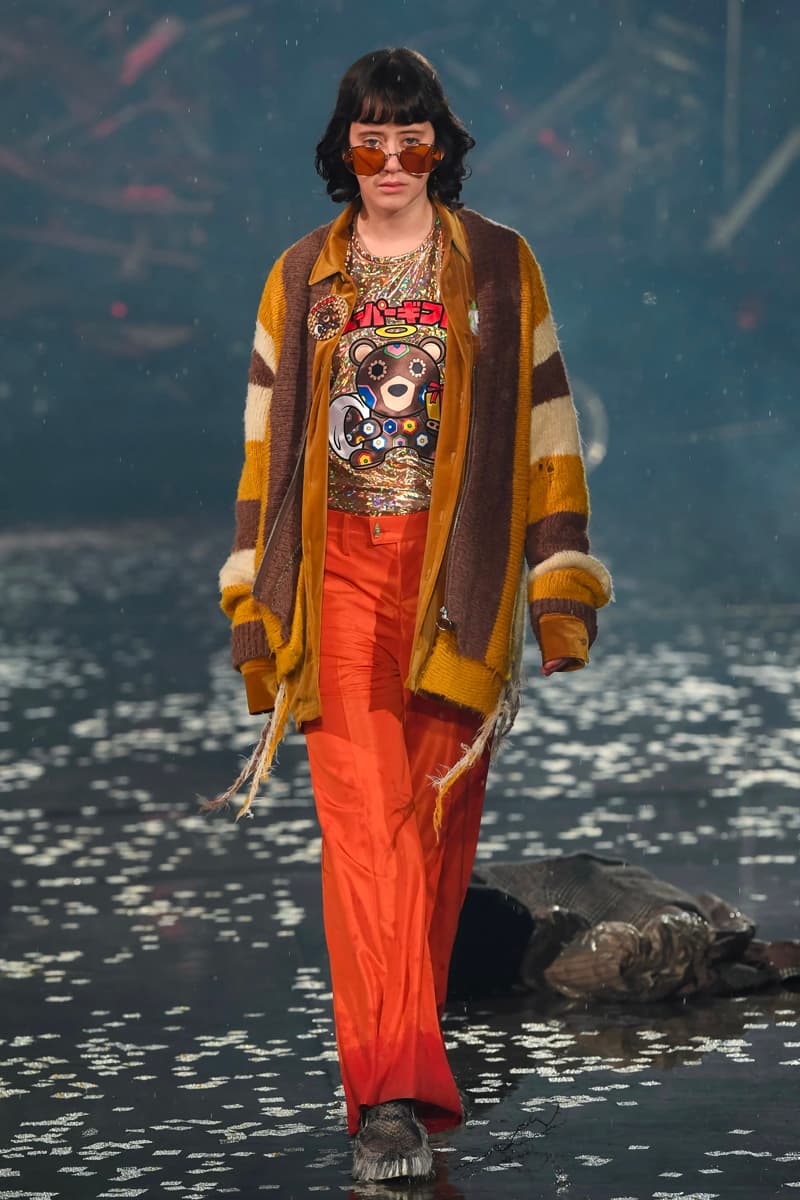 11 of 21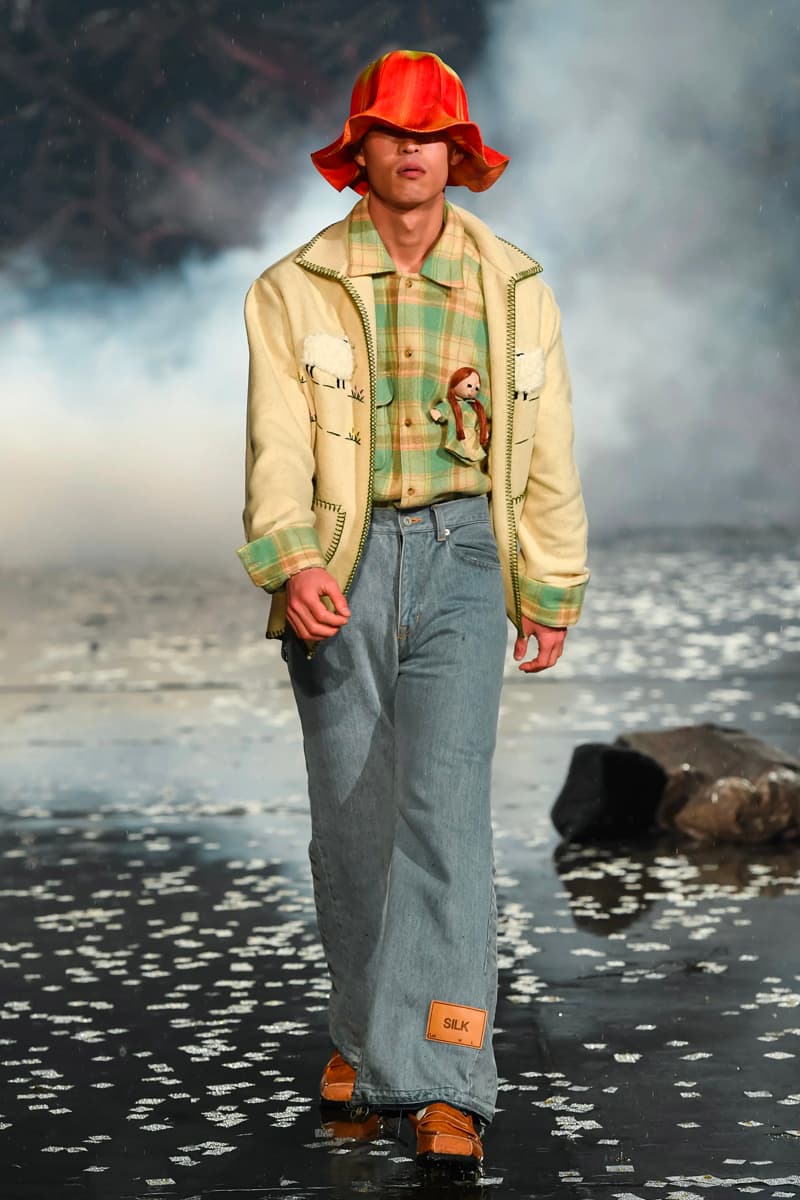 12 of 21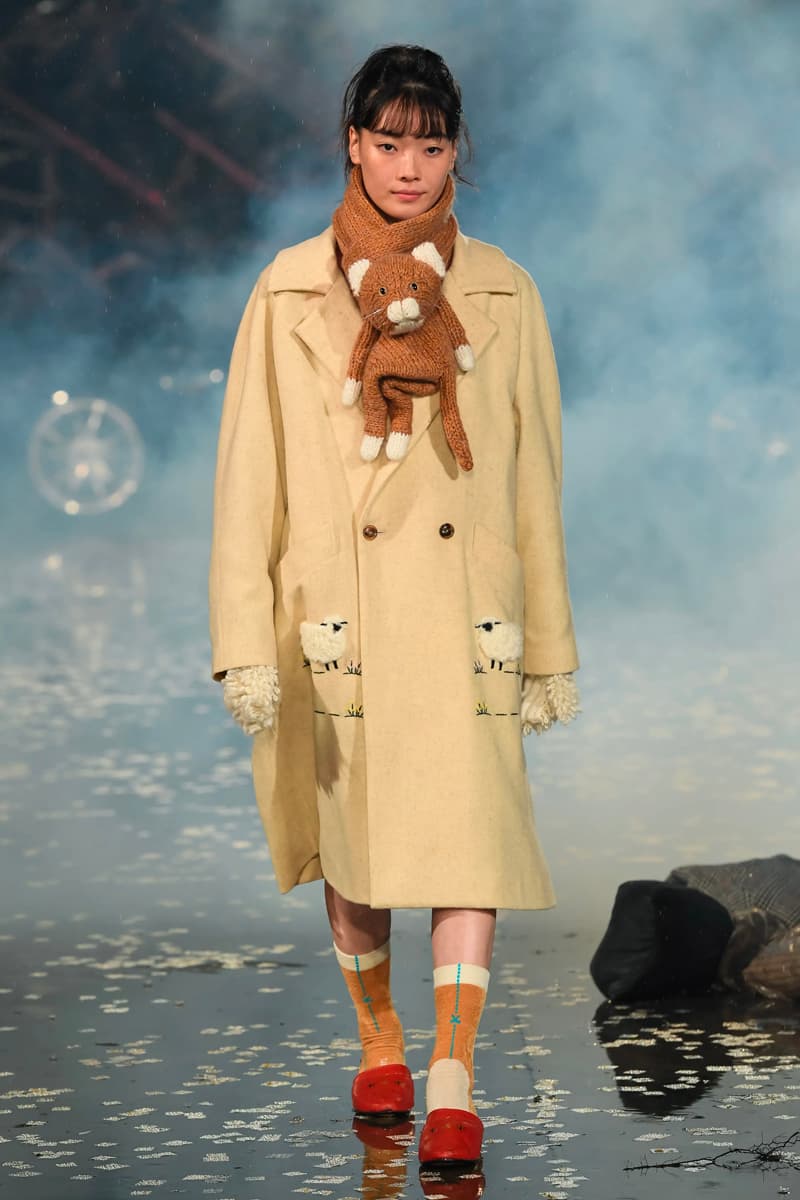 13 of 21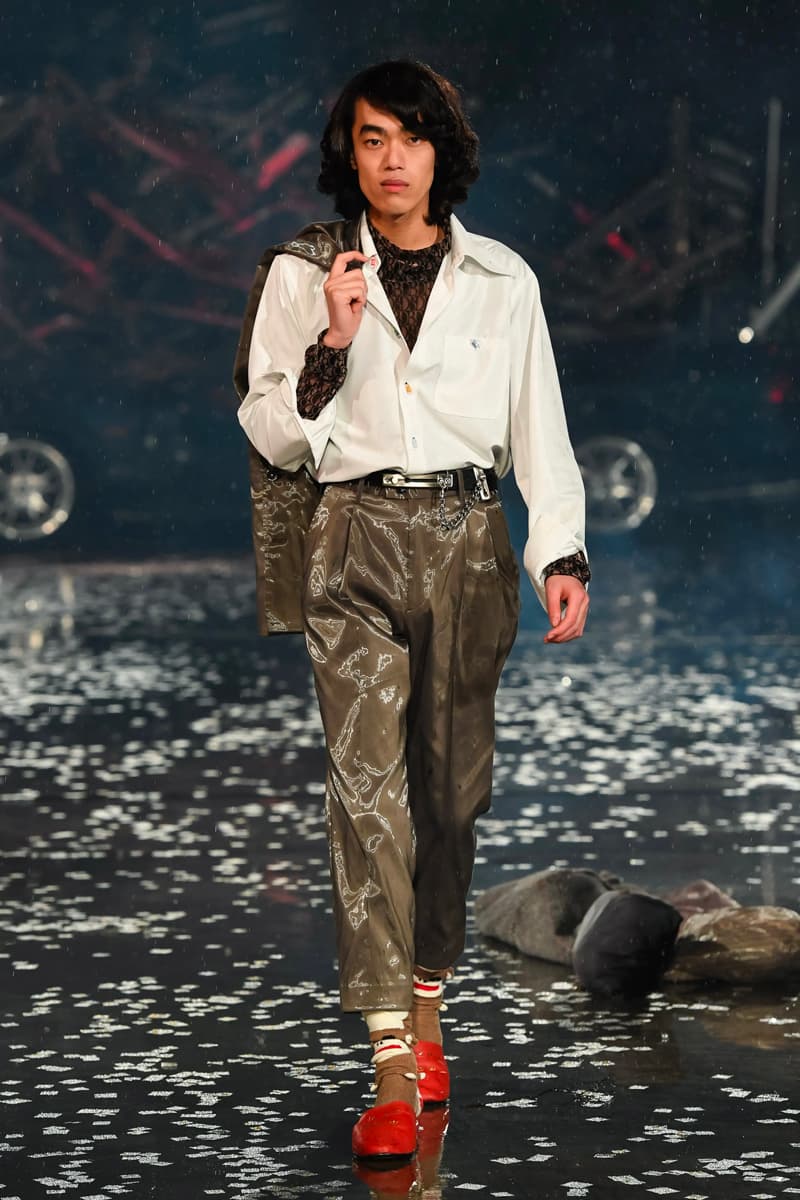 14 of 21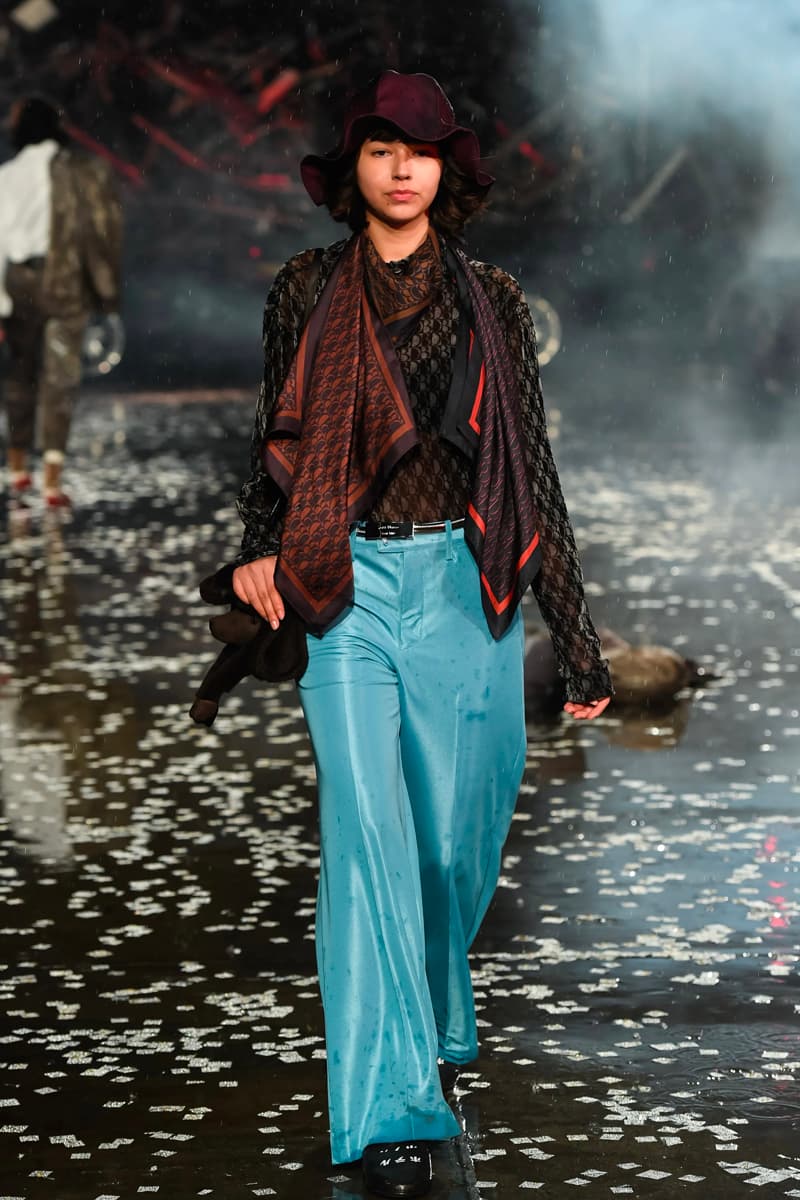 15 of 21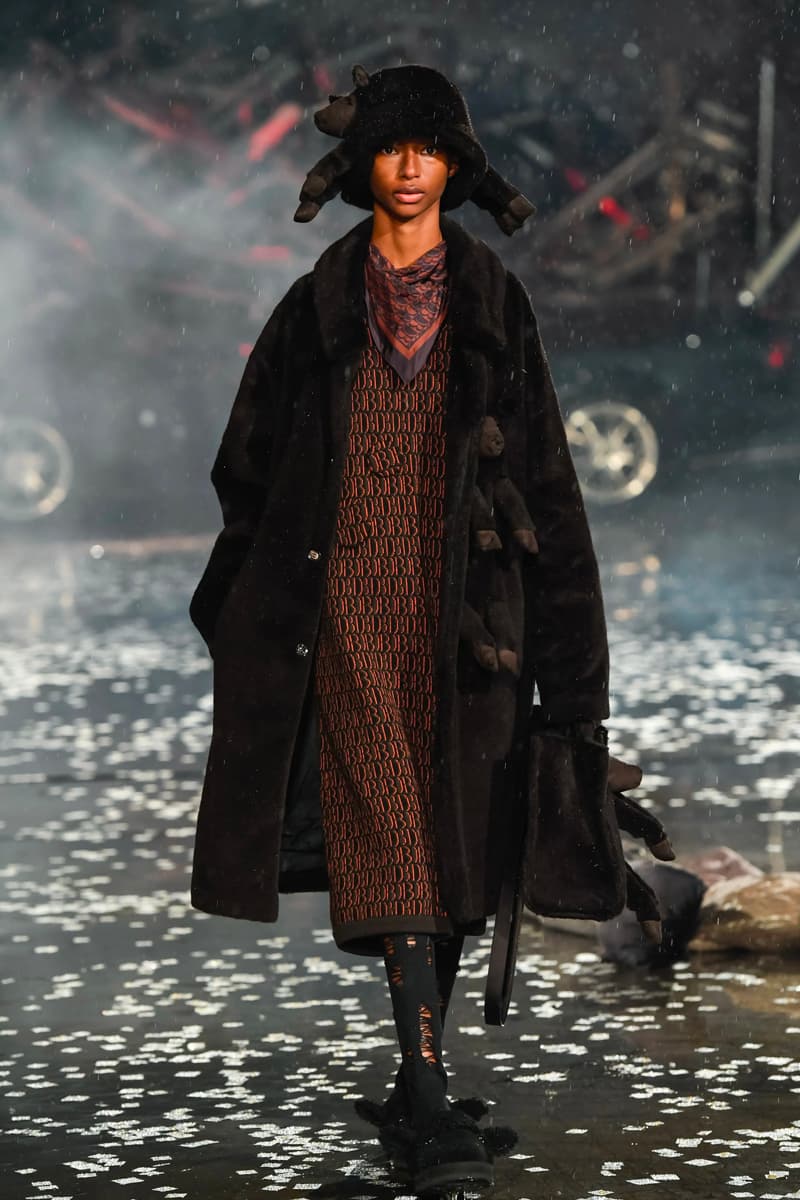 16 of 21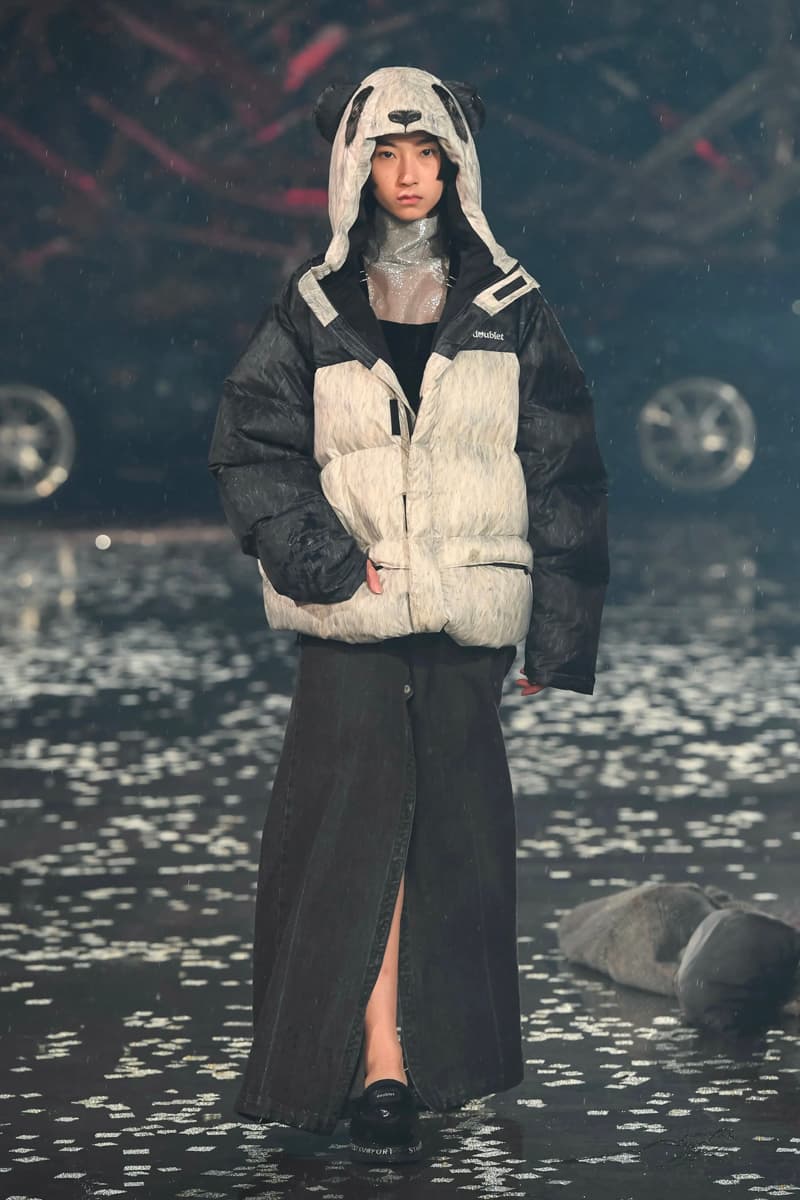 17 of 21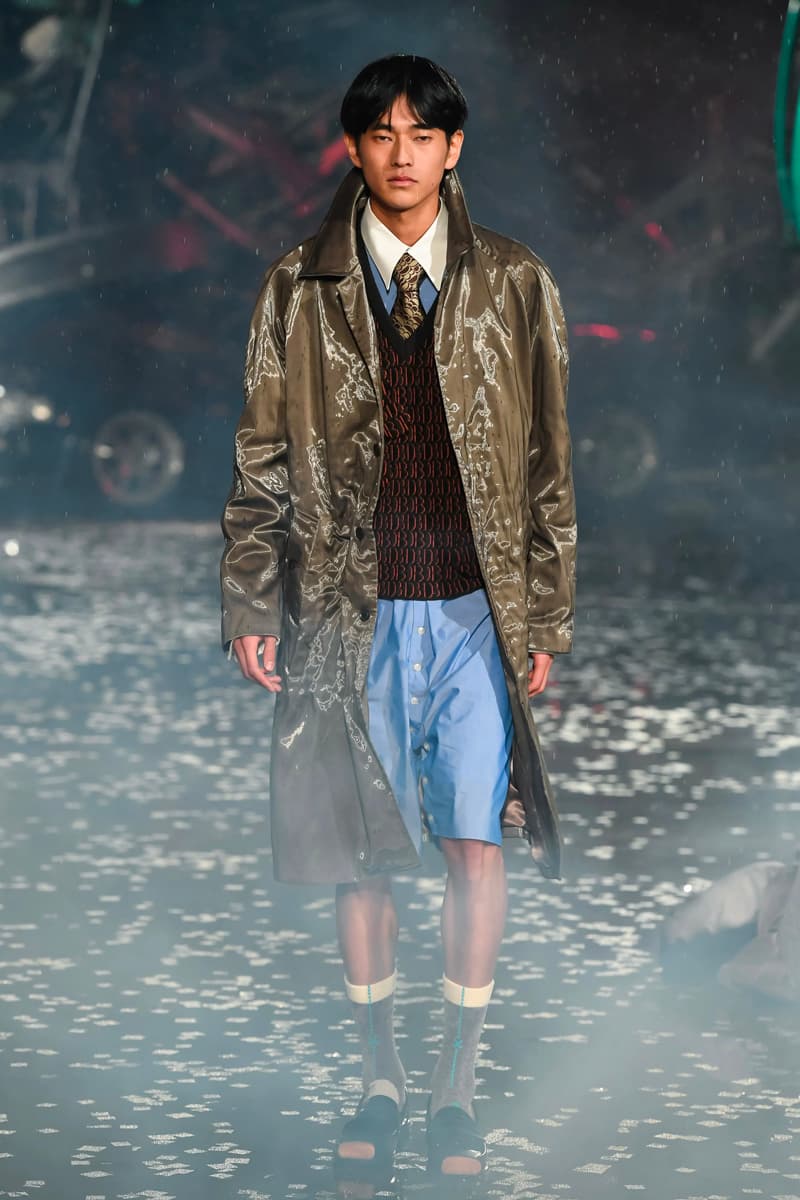 18 of 21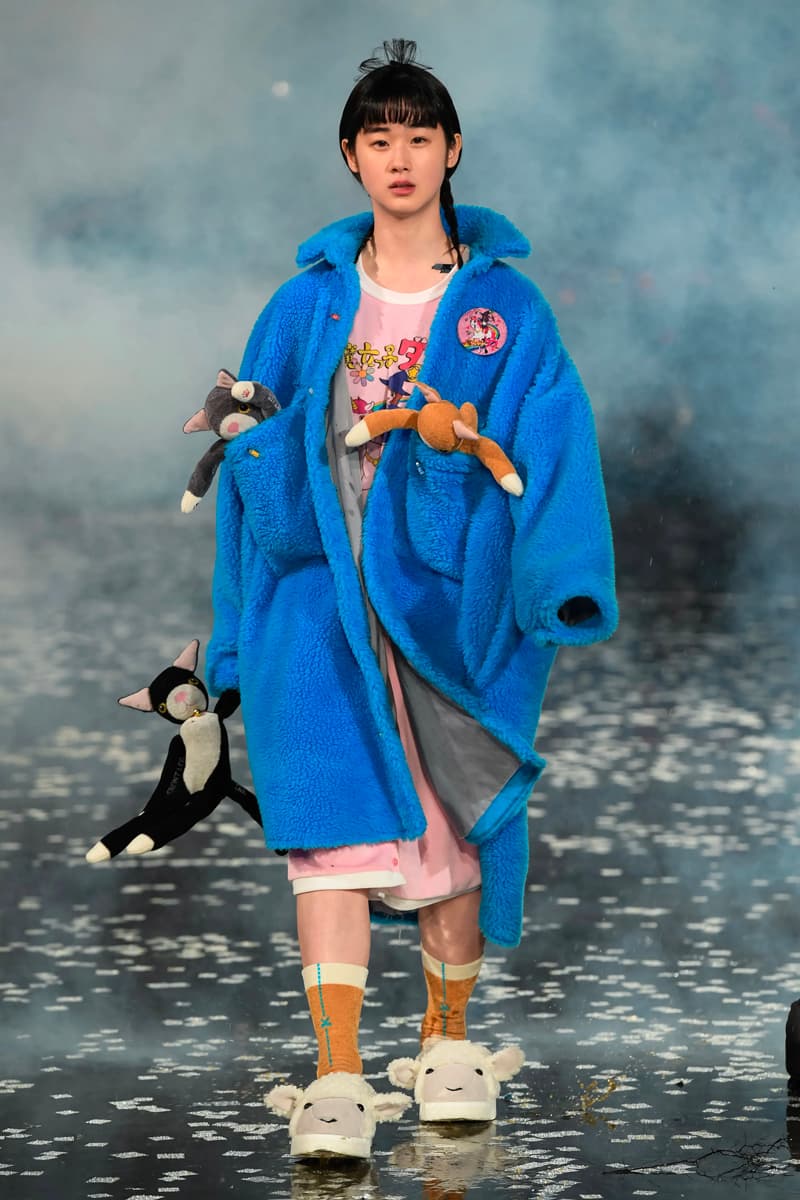 19 of 21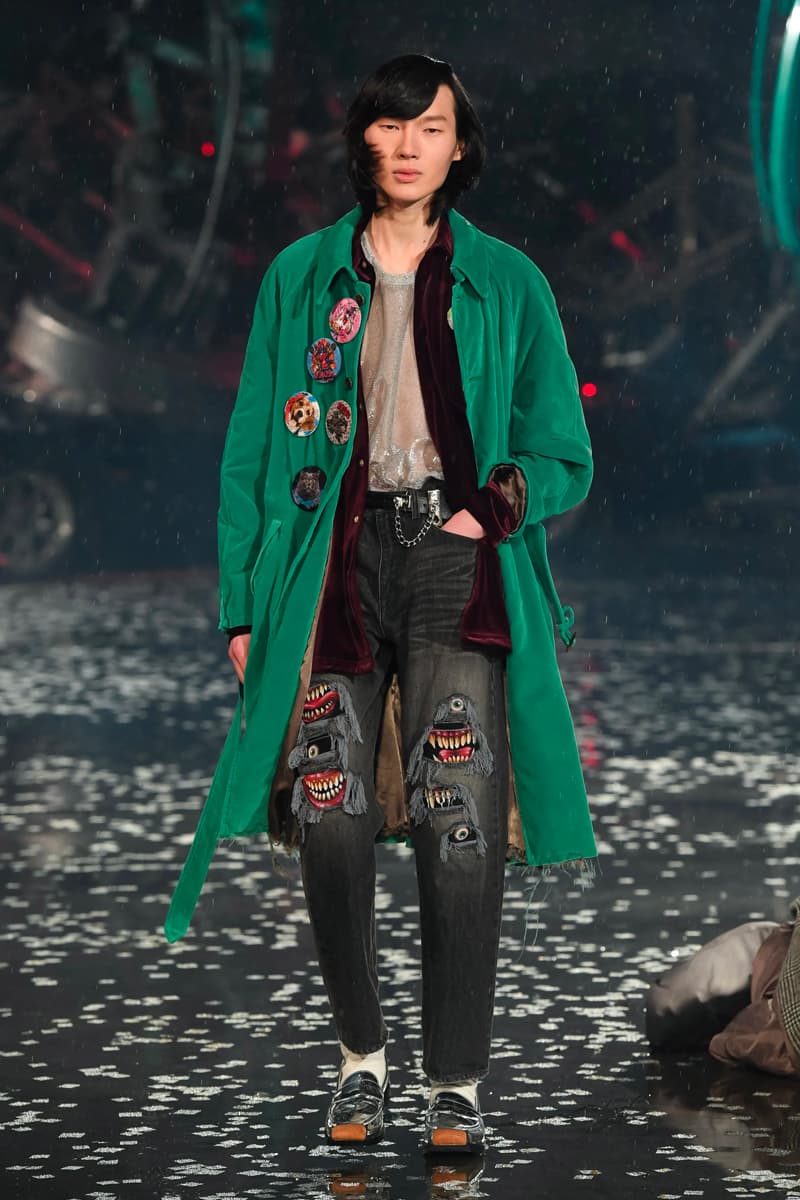 20 of 21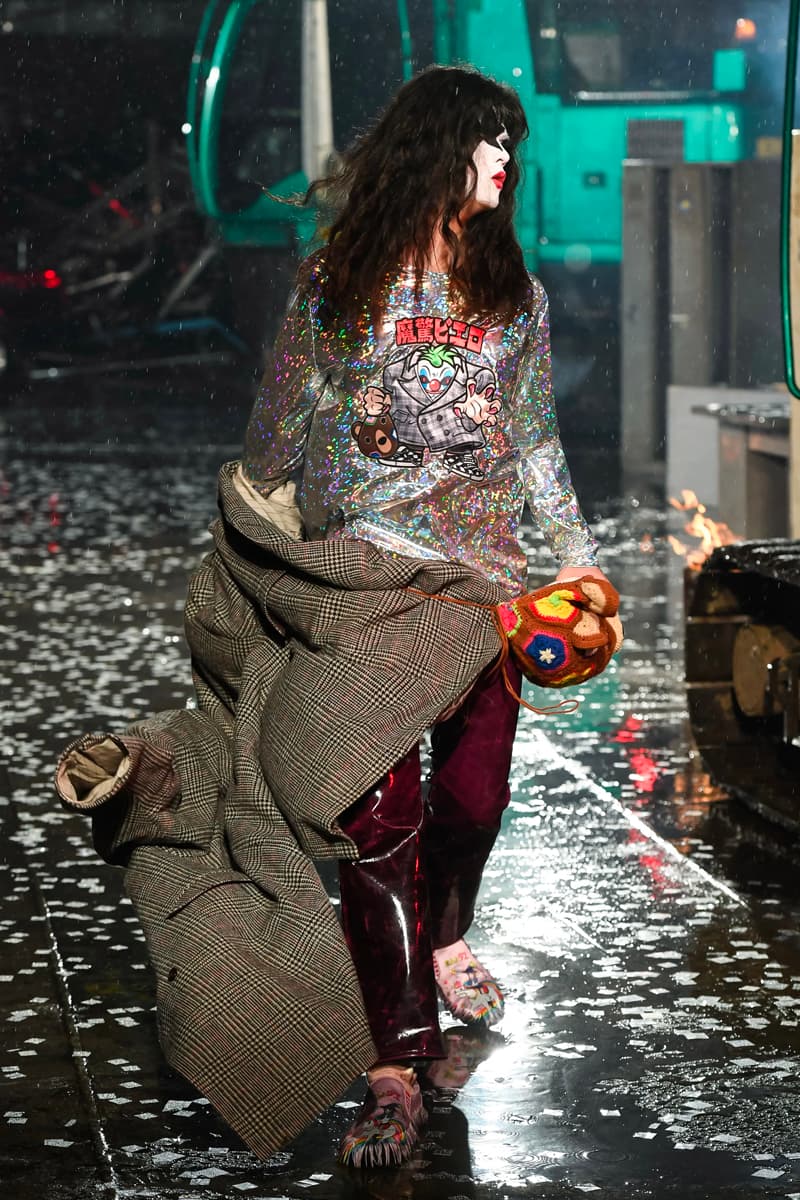 21 of 21
doublet isn't a brand that shies away from delivering something unexpected. The Japanese label always takes a playful approach with each collection, and this season's is no exception. doublet's Fall 2021 runway was swept with a mix of styles that call on childhood nostalgia and vintage styles.
A collection filled with stuffed animals, bright bubblegum palettes and '80s-inspired silhouettes colored the stage. Featured in the lineup were garments like bright green one-piece blazers, a glossy green leather jacket made to look like a giant cactus, velvet overalls with stuffed animals stitched on, bootleg denim, a hooded puffer jacket with panda ears and shiny nylon trousers, to mention a few. Each piece was elaborate and demonstrated the label's affinity for breaking expectations while showing off imaginative cuts.
A good example is a brown oversized faux-fur coat that comes with a plush camel stitched on the left side. This motif is repeated across a fuzzy bucket hat and a messenger bag, while other pieces like knitted cat scarves, dark wine-colored leather overalls and mustard yellow suits round off the expansive lineup.
Other Japanese brands presented their latest collections on the runway, including kolor and Maison Mihara Yasuhiro.