Kim Jones Announces Dior Men FW21 Collaboration With Artist Peter Doig
Peter Doig joins Dior's growing roster of art collaborators.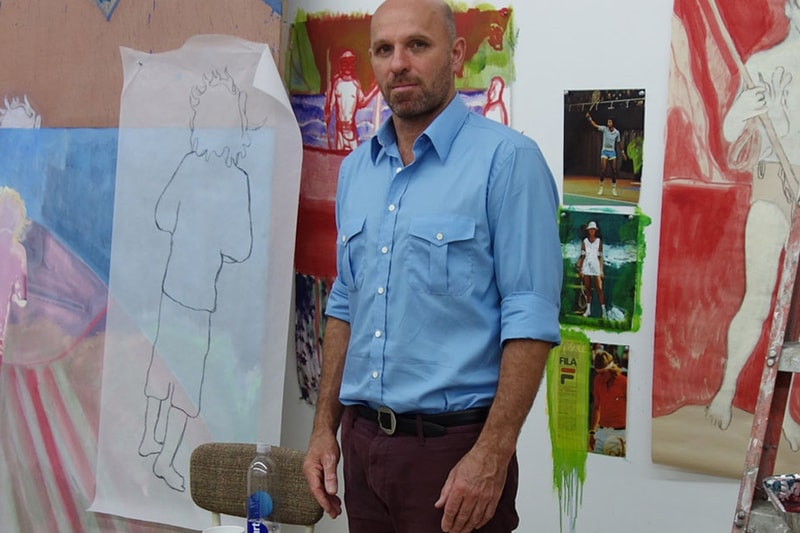 Dior Men's Creative Director, Kim Jones has announced a collaboration with renowned figurative painter Peter Doig, for his Fall/Winter 2021 collection. In the past, Kim Jones has proven success in teaming up with artists to bring a fresh, new perspective to the luxury house, previously citing Daniel Arsham, Kaws and Hajime Sorayama.
Based between Trinidad and London, Doig has been the subject of numerous major global exhibits including a mid-career exhibition at the Tate Britain in 2008. Born in Edinburgh and raised in Canada, Doig was able to revisit these places through gallery presentations at the Scottish National Gallery, which focused on the recurrent motifs in Doig's paintings. The exhibition later made its way to Musée des Beaux-Arts de Montreal.
With a career spanning over three decades, Doig has cemented himself as one of the most inventive figures in the contemporary art world. Having received critical recognition worldwide in the early 1990s, Doig managed to reshape and re-establish the importance of painting at the time. His work encompasses the recent strokes of abstraction and dynamic narratives of contemporary pop culture. Doig is able to intermingle between disciplines, developing inventive approaches that combine painting with photography and cinematic arts. Through his in-depth understanding of painting and his ability to sophisticatedly reimagine the medium, Doig has undoubtedly created some the world's most resounding artworks.
Doig and Jones' collaboration is expected to continue to elevate the creative fashion dialogue and bring forth show-stopping visuals for the Dior Men's FW21 show.
The collection will be shown online at Dior on Friday, January 22 at 2 p.m. Paris Time.
View this post on Instagram
View this post on Instagram
In other case you missed this Dior news, Shawn Stussy and Dior reveal Chinese New Year capsule.