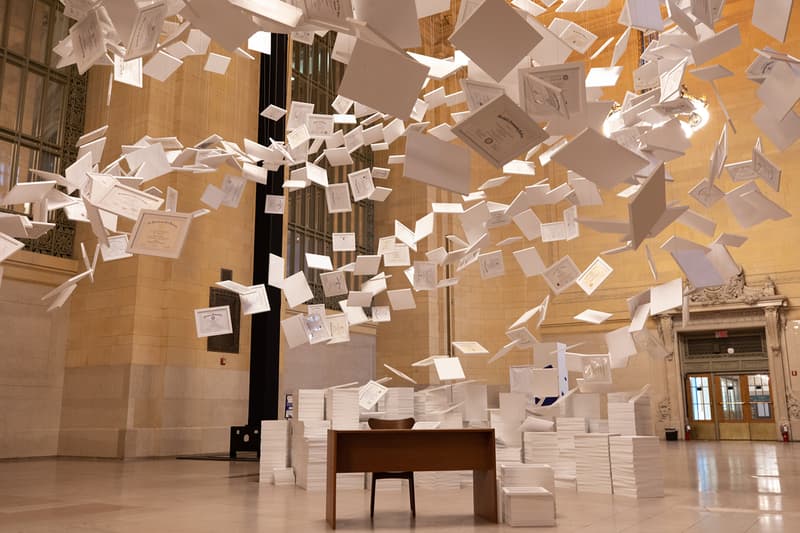 1 of 7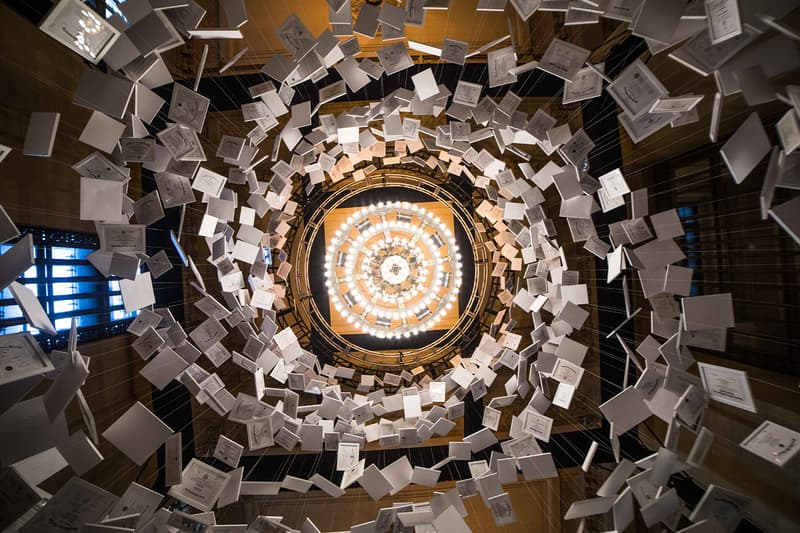 2 of 7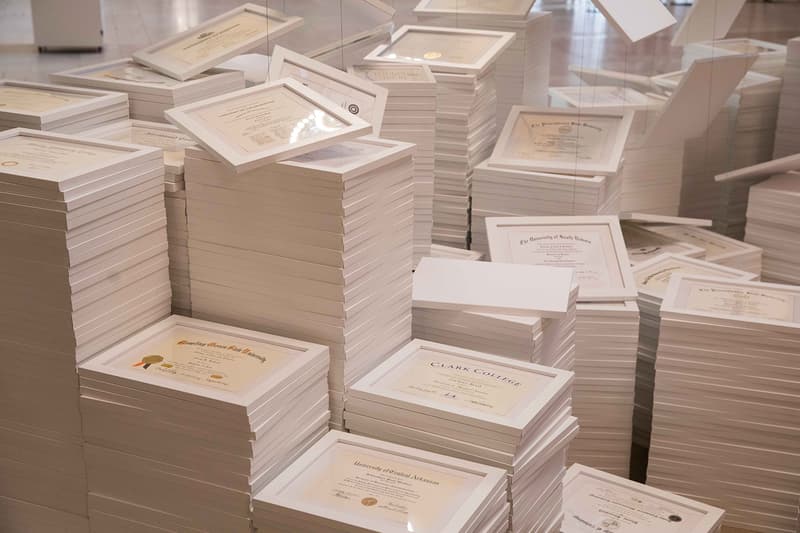 3 of 7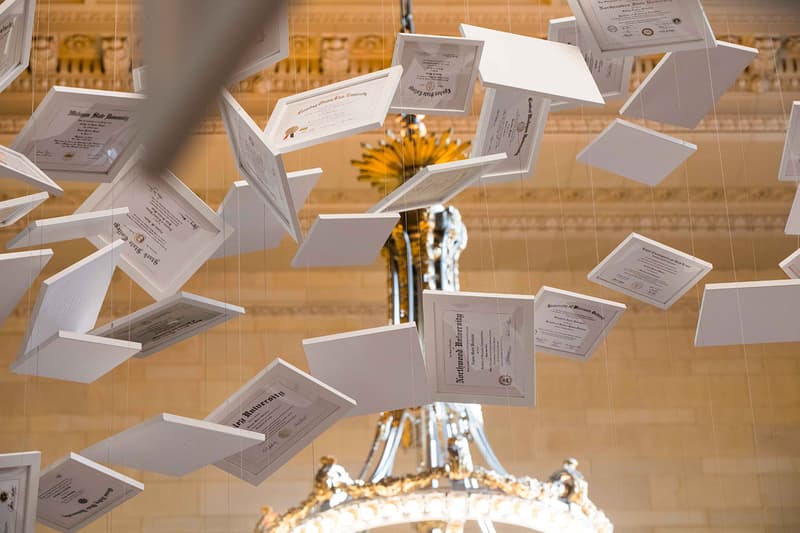 4 of 7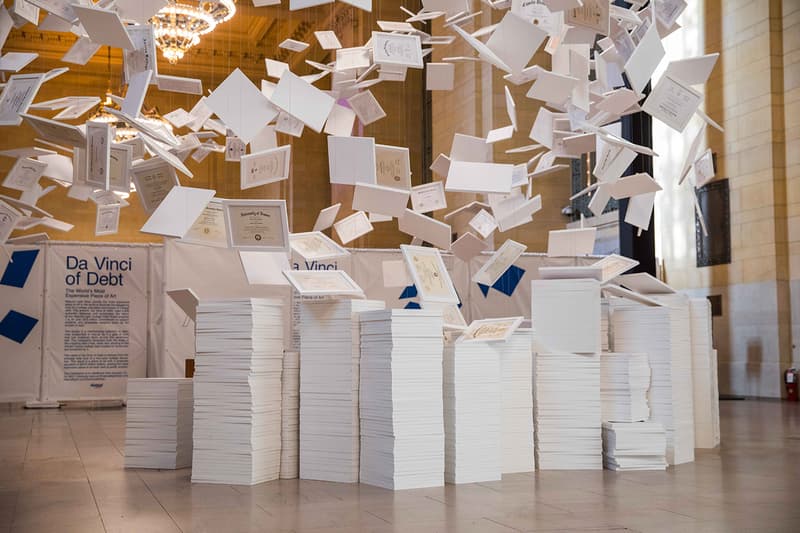 5 of 7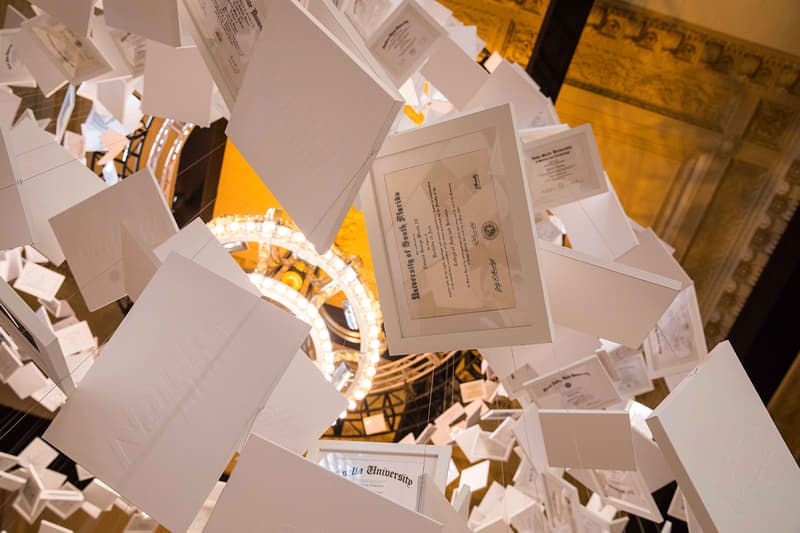 6 of 7
7 of 7
'Da Vinci of Debt' Is Now the World's Most Expensive Artwork, Valued at $470 Million USD
Raising awareness on the student debt crisis.
---
Da Vinci of Debt, an installation by Natural Light currently on display at New York City's Grand Central Terminal, has just taken its place as the world's most expensive artwork. As reflected in its title, the installation is a commentary on the student debt crisis that has burdened 45 million American college grads. Natural Light took on this project to bring attention to this issue that apparently eclipses happy moments in college.
The artwork is a cascading installation of 2,600 real college diplomas, which are roughly valued at a little over $180,000 each — the average cost of four-year college education in the U.S. This has made the installation valued at $470 million USD, just $20 million USD over the most expensive painting ever sold: Leonardo Da Vinci's 600-year-old Salvator Mundi.
Those who aren't able to see the installation in person can still be part of a digital experience Natural Light put up on its website. There's also an AR lens on Snapchat that places you in the middle of a virtual space of the exhibit for you to explore. "College debt is one of the most important and, unfortunately, one of the most crippling issues for Americans today," said Daniel Blake, VP of marketing for the company. "We chose art as the medium to amplify the program this year because we saw that the costs of the art world were a great analogy for the sky-high cost of attending a four-year college." Speaking for Natural Light, Blake hopes the artwork will bring attention to the issue of student debt and hopes graduates can "look back on their college experience fondly."
In case you missed it, an installation called Field of Flags has replaced attendees of the U.S. Presidential Inauguration.