Yayoi Kusama's Famous Polka Dots Adorn Veuve Clicquot Champagne Collaboration
Including a limited edition sculpture that fits a bottle worth $36,000 USD.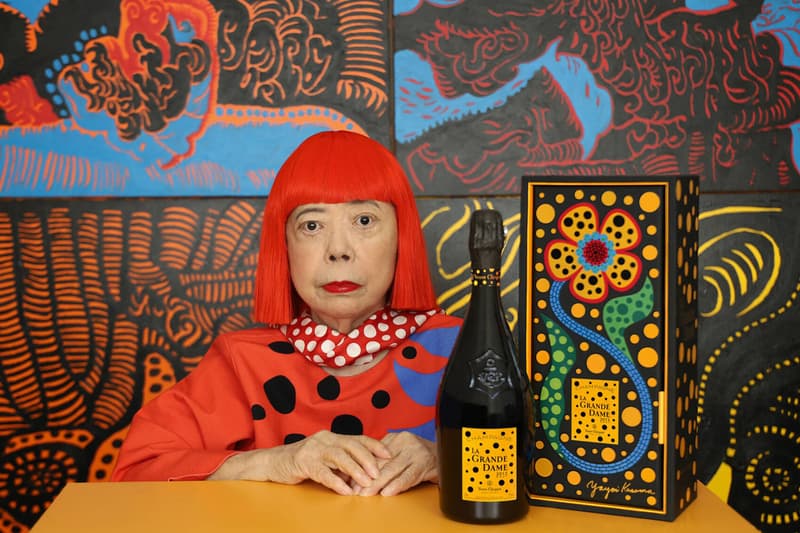 1 of 2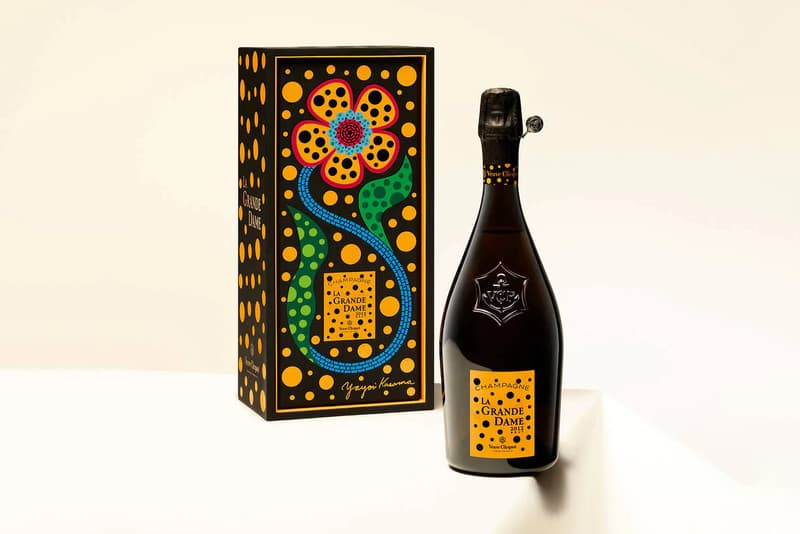 2 of 2
French champagne house Veuve Clicquot enlisted world-renowned Japanese artist Yayoi Kusama to create original artwork for its latest collaboration. Kusama's famous polka dots and flower motifs adorn a limited edition gift box containing the label's signature 2012 blend, La Grande Dame.
"It is with its iconic symbols, that Yayoi Kusama adorns La Grande Dame 2012 case and bottle. The opulent flower symbolizes vital energy, love and celebration of life. The polka dots, Yayoi Kusama's signature patterns are reworked like champagne bubbles to embody La Grande Dame 2012," said the brand in a statement.
Kusama previously collaborated with the maison in 2006. Kusama reinterpreted an original portrait of the brand's founder, Madame Clicquot for a charity auction in Tokyo. The label expressed: "For background, La Grande Dame (meaning "The Great Lady") is a champagne created in honor of Madame Clicquot, who trailblazed the industry with her innovations and audacity as a female entrepreneur in the early 1800s."
Coinciding with the limited-edition gift boxes, which are set to retail for $195 USD apiece, are a select number of Kusama floral sculptures that fit a magnum bottle of Grande Dame priced at $36,000 USD. The collection will be available for pre-sale beginning September 17 and then officially on shelves this October. Head to Veuve Clicquot Champagne's website for more information.
In other arts-related news, Perrotin Viewing Salon is featuring new quarantine drawings by acclaimed New York-based artist, Eddie Martinez.
DISCLAIMER: We discourage irresponsible and/or underage drinking. Drink responsibly and legally.