Thundercat, Chance The Rapper and More Honor Mac Miller on Second Death Anniversary
Paying their respects to an artist gone too soon.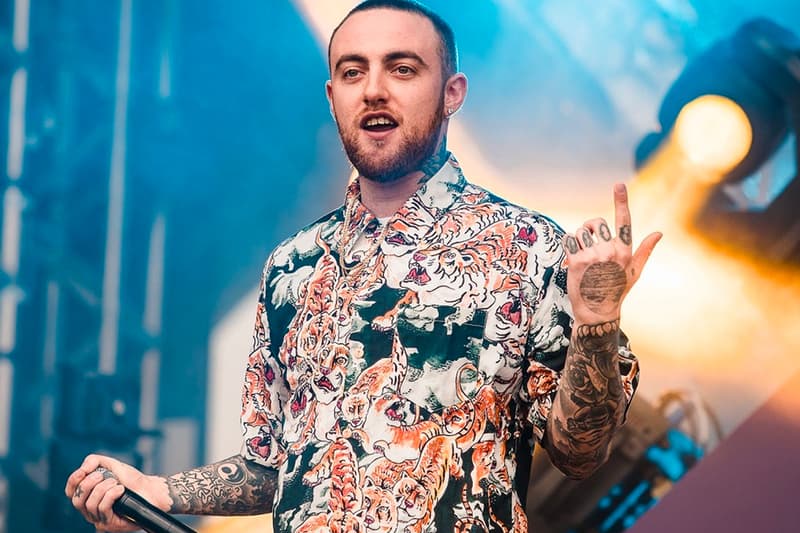 Friends and colleagues of Mac Miller paid their respects to the late rapper in honor of his second death anniversary.
Miller's close friend and collaborator Thundercat shared a black and white photo of the rapper with the message "You have two families, the family you're born with and the family you choose…The family I chose, Not a day goes by I don't feel it. I know y'all feel it too. Only bumping Mac Miller today." Chance The Rapper, whose early career was heavily supported by Miller, added in separate tweets, "Then one day Mac took me on tour," and "Mac was so cool."
The likes of Kehlani, Ben Baller, CJ Fly, Juicy J and Amine also dropped by to pay tribute to Miller and his memory. "Rest In Peace Mac Miller, Thanks for having us Brooklyn kids in your "America" video and featuring my brother on the song, we was hype to make our first cameo," Fly wrote. "Was always love when we crossed paths after that."
Miller died on September 7, 2018 from accidental alcohol, cocaine and fentanyl overdose. In October 2019, three men were charged with conspiring and distributing the cocaine and fentanyl laced-oxycodone pills that led to Miller's death. 28-year-old Cameron James Pettit of West Hollywood, California, 46-year-old Stephen "Stevie" Walter of Los Angeles and 36-year-old Ryan Reavis of Lake Havasu City, Arizona are scheduled to go on trial on September 29, 2020.
You have two families, the family you're born with and the family you choose…The family I chose, Not a day goes by I don't feel it. I know y'all feel it too. Only bumping Mac Miller today. pic.twitter.com/2VQLsP08bT

— ashy daddy (@Thundercat) September 7, 2020
Then one day Mac took me on tour

— Chance The Rapper (@chancetherapper) September 7, 2020
Mac was so cool.

— Chance The Rapper (@chancetherapper) September 7, 2020
love you mac! ? always n forever ?

— Kehlani (@Kehlani) September 7, 2020
R.I.P. Mac Miller I miss you mane

— juicy j (@therealjuicyj) September 7, 2020
Rest In Peace Mac Miller, Thanks for having us Brooklyn kids in your "America" video and featuring my brother on the song, we was hype to make our first cameo. Was always love when we crossed paths after that.

— CJ Fly (@FLYestintheeERA) September 7, 2020
RIP MAC

— Aminé (@heyamine) September 7, 2020
Till we ride again bro. RIP Mac pic.twitter.com/dq4DeQZ9az

— BEN BALLER™ (@BENBALLER) September 7, 2020