What in Tarnation Is Goin' on With Louis Vuitton's Cowboy Boot Sneakers?
"YEE HAW."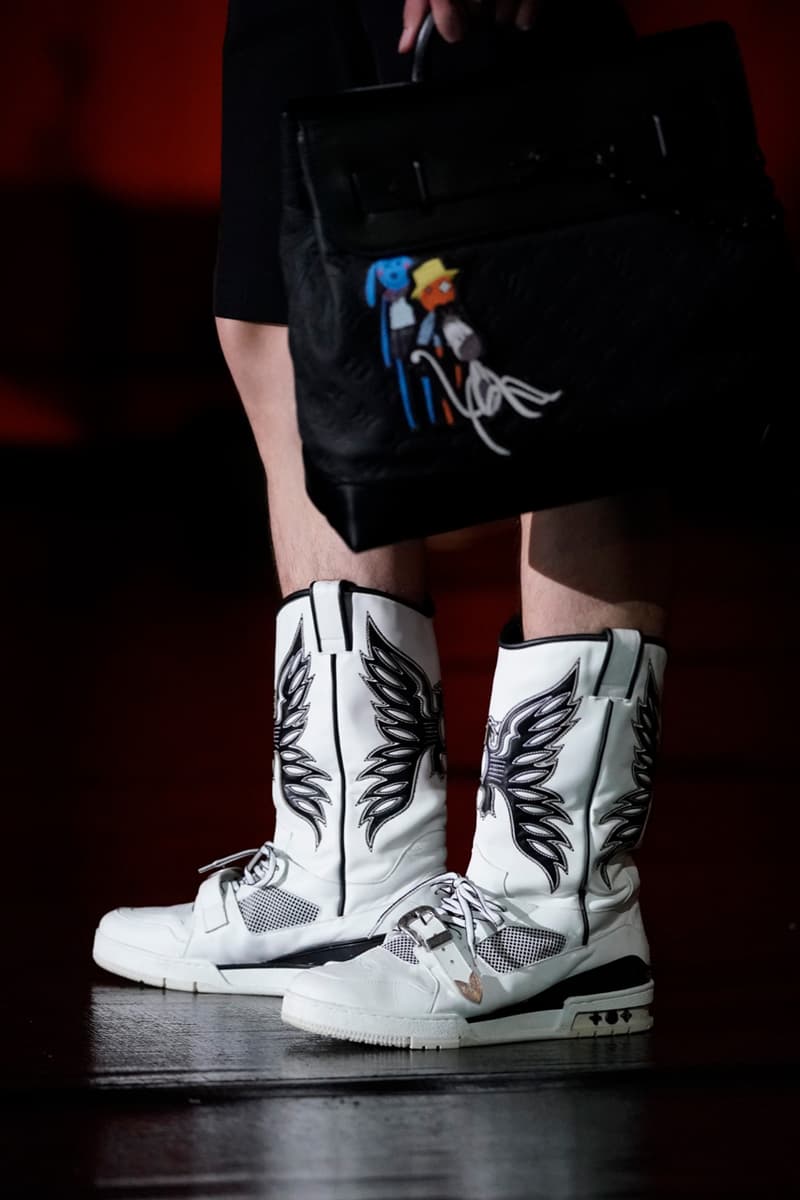 1 of 2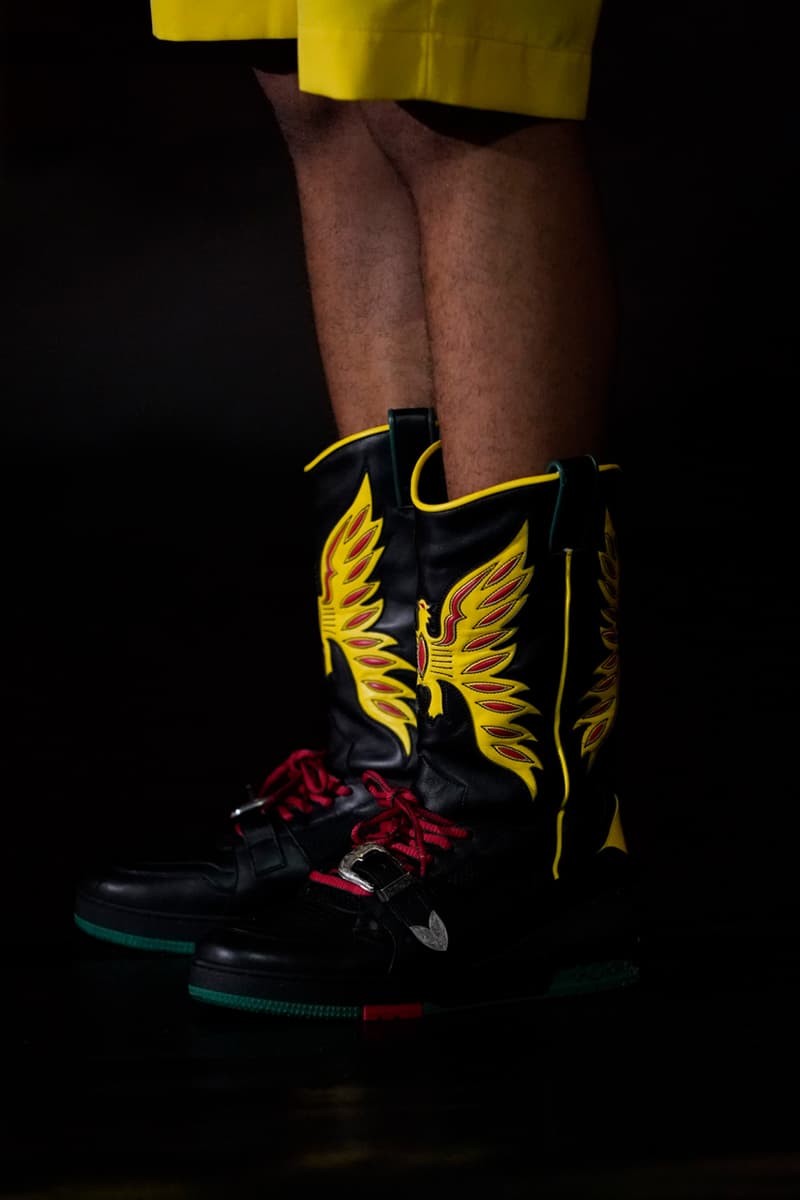 2 of 2
All eyes were on Tokyo for Louis Vuitton's SS21 runway — an event filled with enough mystery, intrigue, drama, and show notes (83 pages, to be specific) to engross even the most ardent high fashion aficionado. However, among the Marc Jacobs teddy bear, askew sunglasses and plush figures that recently drew the ire of Antwerp Six member Walter Van Beirendonck, one Virgil Abloh-directed piece went overlooked: two pairs of hybrid cowboy boot/sneakers.
Placing LV 408 Trainer tooling under a phoenix-printed leather cowboy boot upper that's equal parts O.K. Corral and David Bowie, the shoe/boot/thing has been presented in both a stark white with black accents and a rich black with touches of yellow, red and green. Although cowboy boots and sneakers have little to nothing in common, Abloh is a master of "recontextualization," and the style may be an attempt to amalgamate two vastly different worlds of footwear. Admittedly, it's not entirely clear where the Louis Vuitton footwear design team was drawing inspiration considering the vast array of styles seen at the 119-look runway show.
This isn't the first time that cowboy boots and sneakers have been combined either — Eytys is known for its chunky-soled Impala Boots and Tony Lama famously designed rodeo clown sneakers — but luxury fashion runways have never been beholden to a boot and sneaker pairing quite like this — even the infamous Jeremy Scott x adidas cowboy sneakers never took the runway. It is worth noting that Off-White™-approved band Hyukoh has been spotted in the Tony Lama versions before.
Prior to the runway, Louis Vuitton offered one last look at its NIGO-approved LV² accessories.