Fuji Dream Airlines to Offer Mount Fuji Sightseeing Flights
A 90-minute experience costing roughly $300 USD.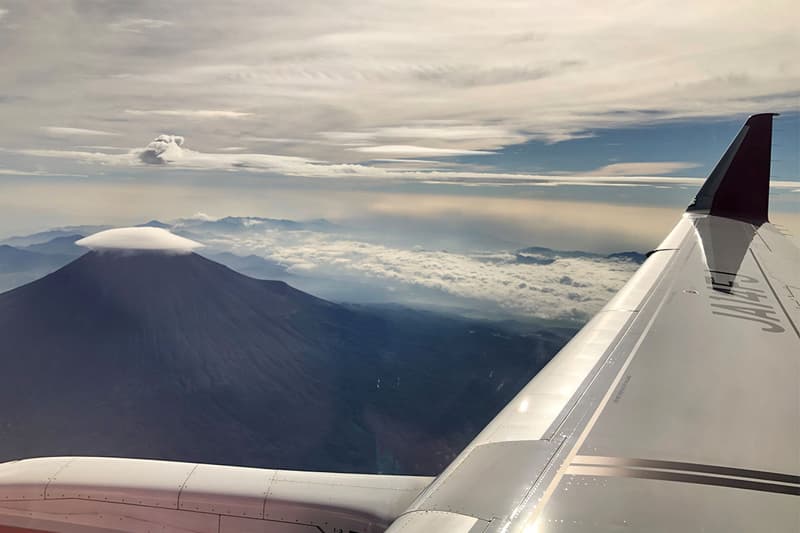 Back in May, the government of Shizouka Prefecture officially announced that Mount Fuji will be closed for the entire summer due to the ongoing coronavirus pandemic, and now the closure has been extended over the duration of the winter season as well. In light of this, Japan's very own Fuji Dream Airlines is hoping to relieve the disappointment of travelers by offering a new sightseeing flight experience over Mount Fuji.
The entire flight will last 90 minutes and take you over Japan's tallest mountain, offering panoramic views of the volcano while you sit back and enjoy the comfort of air travel. All of the journeys start from Nagoya's Komaki Airport, with the first flight having taken place on September 20. Launching to extreme popularity, the flight sold out immediately and an additional flight had to be added the very next day. The next set of flights are now due to take place on October 3 and 4, but all their tickets have been sold out over a single day as well. While no additional flights have yet been announced by Fuji Dream Airlines, those hoping to sign up for this experience shouldn't worry too much, as it seems the airline is keen to continue organizing more trips to meet the incredible demand.
To learn more about the flight or book a ticket for roughly $293 USD, head over to Fuji Dream Airlines' website.
In other travel-related news, the coronavirus has now claimed one million lives all across the globe.