Frank Ocean Launches Voting Registration Campaign and Reacts to First Presidential Debate
"Please vote. Watching him dragged out will be way more entertaining than these debates."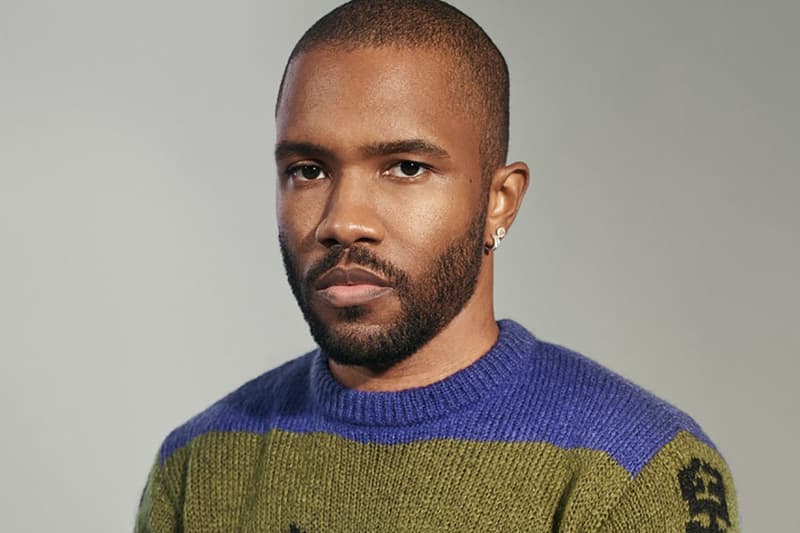 Last night the first of three 2020 U.S. Presidential Election debates was held in Cleveland, Ohio between Donald Trump and Joe Biden. In honor of the occasion, Frank Ocean resurfaced to launch a new campaign to get people to register to vote, encouraging his followers to vote Trump out of office.
"Debates are on. It all feels fake. The problem's that it's not," Frank wrote in a recent Instagram caption. "Donald is President and might not leave the White House even if he loses the race so some say. Please vote. Watching him dragged out will be way more entertaining than these debates. If you're not registered swipe up to BLONDED.CO. The form just takes two minutes to fill out. Goodnight."
The new addition to his personal website features a countdown clock to election day on November 3, 2020. From there, you can register to vote with a reminder that it will only take two minutes. Other options include restoring your vote if you've been convicted of a felony or to simply check up on your registration status. This isn't the first time that Frank Ocean has taken action to increase youth voter turnout. During the 2018 United States Midterm Elections, the GRAMMY Award-winning artist released free merch for those who voted. He paired those limited apparel items with his blondedRADIO Midterms Special episodes.
Frank joins a long list of musicians and artists utilizing their respective platforms to increase voter turnout. Just this past week, Tyler, The Creator, despite admitting he never cared to vote in past elections, urged his followers to get to the polls in-person by any means necessary. Run The Jewels have partnered with Adult Swim to perform their RTJ4 album live in an effort to continue registration efforts. Billie Eilish performed at the 2020 Democratic National Convention to echo the importance of participating in the political process.
Stay tuned for more updates. Meanwhile, REGISTER TO VOTE.