50 Cent Explores Previous Feud With The Game in New Hip-Hop Anthology Series
Currently being developed at Starz.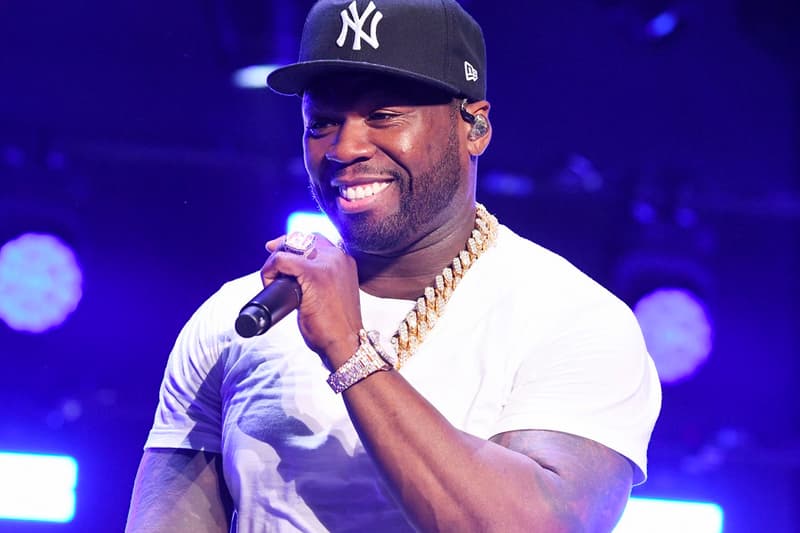 50 Cent and Starz are developing two new scripted shows that touch on the rapper's previous feud with The Game and the life story of female sports agent, Nicole Lynn.
According to reports, Moment in Time: The Massacre (working title) will be helmed by writer and executive producer Abdul Williams, and is described as a "'seasonal' anthology series that will explore the true stories in which iconic hip hop moments collided with the "sensational" and sometimes criminal events behind-the-scenes." The first season will focus on 50's past beef with The Game, which saw G-Unit go against music executive James "Jimmy Henchman" Rosemond as they uncovered the murder-for-hire plot that sent Henchman to prison.
The other drama series is inspired by Lynn, the first Black woman to represent a top 3 NFL draft pick. The untitled show will be executive produced by Tash Gray and Lynn herself and tells the story of a young and determined African-American woman who rises through the ranks of the competitive and male-dominated industry of sports agents. On top of football players, Lynn also represents softball players, music artists and now back-to-back top 10 picks in the NFL. She recently received her certification for the NBA.
Elsewhere in music, André 3000 narrated a story of how he almost died as a child.