Here Are NTWRK's Top Ten Drops From TRANSFER Festival
The first two-day virtual festival by NTWRK begins tomorrow.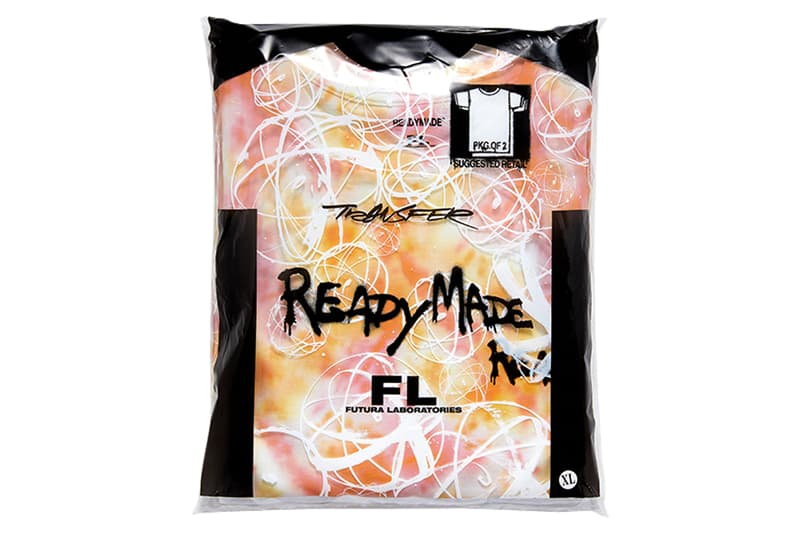 As we know, NTWRK is kicking off TRANSFER tomorrow, it's new two-day virtual festival, co-curated by Edison Chen, featuring art direction by iconic artist Futura 2000, and musical direction by Zack Bia. This first-of-its-kind festival will have highly coveted product drops and experiential content from world-class creators including insight-driven panel conversations, interviews, and DJ sets from some of the most influential creatives around. More than 30 brands and artists will be dropping exclusive products on NTWRK across the two-day festival. Here are the top ten drops at the upcoming TRANSFER Festival.

adidas HU NMD "Extra Eye"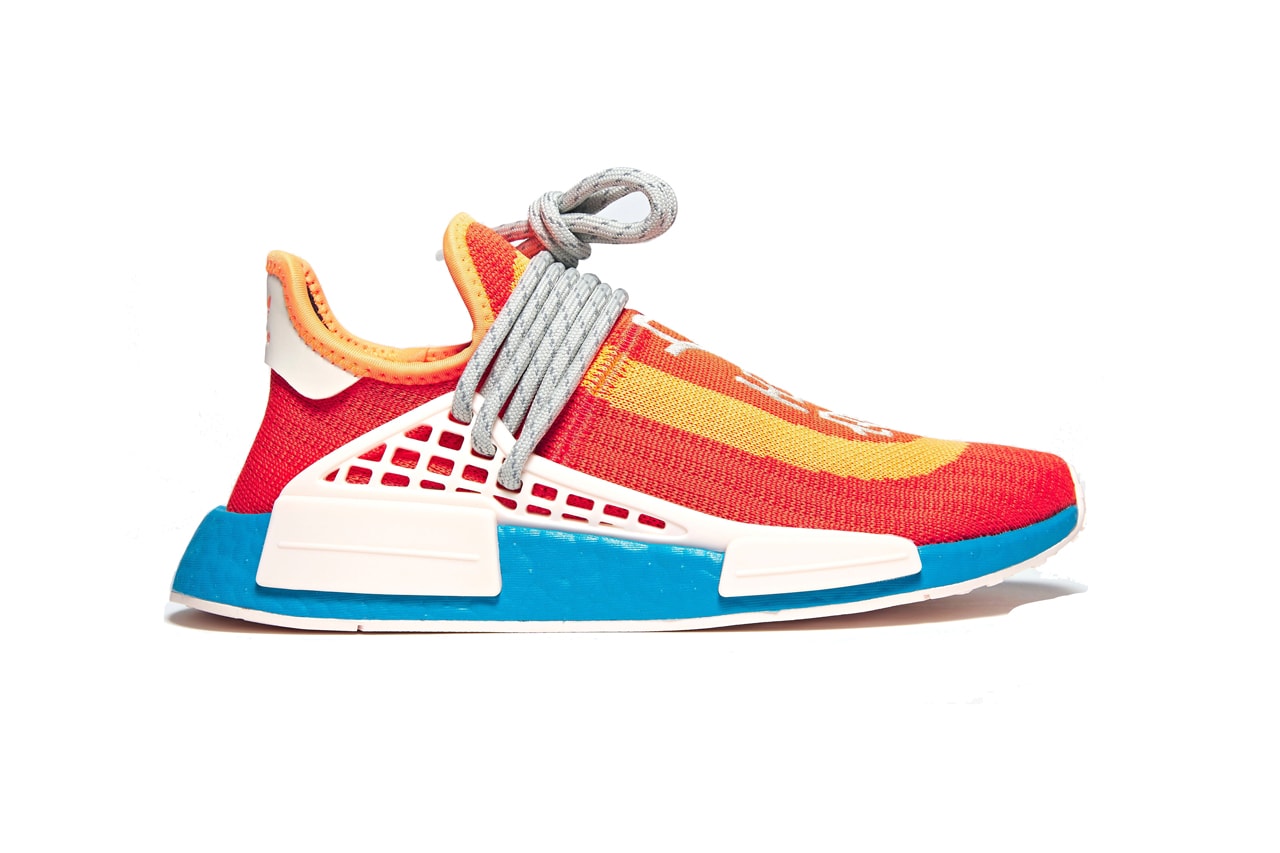 Release Date: August 26 @ 9:00 PM ET/6:00 PM PT
Price Range: $220 USD
Fresh off the release of his "Entrepreneur" song with JAY-Z, Pharrell Williams is launching more pairs of his adidas NMD Hu, exclusively at NTWRK's two-day virtual festival, Transfer. Similarly to previous human races, all three adidas sneakers feature eye-catching color palettes across their lightweight upper and Boost cushioning. Coming in a pure shades of orange, blue and purple, with Asian characters living on the midsole and finishing off with "Core white" foam sole units and an accompanying vibrant contrast color.
GUESS x J Balvin Colores Action Figure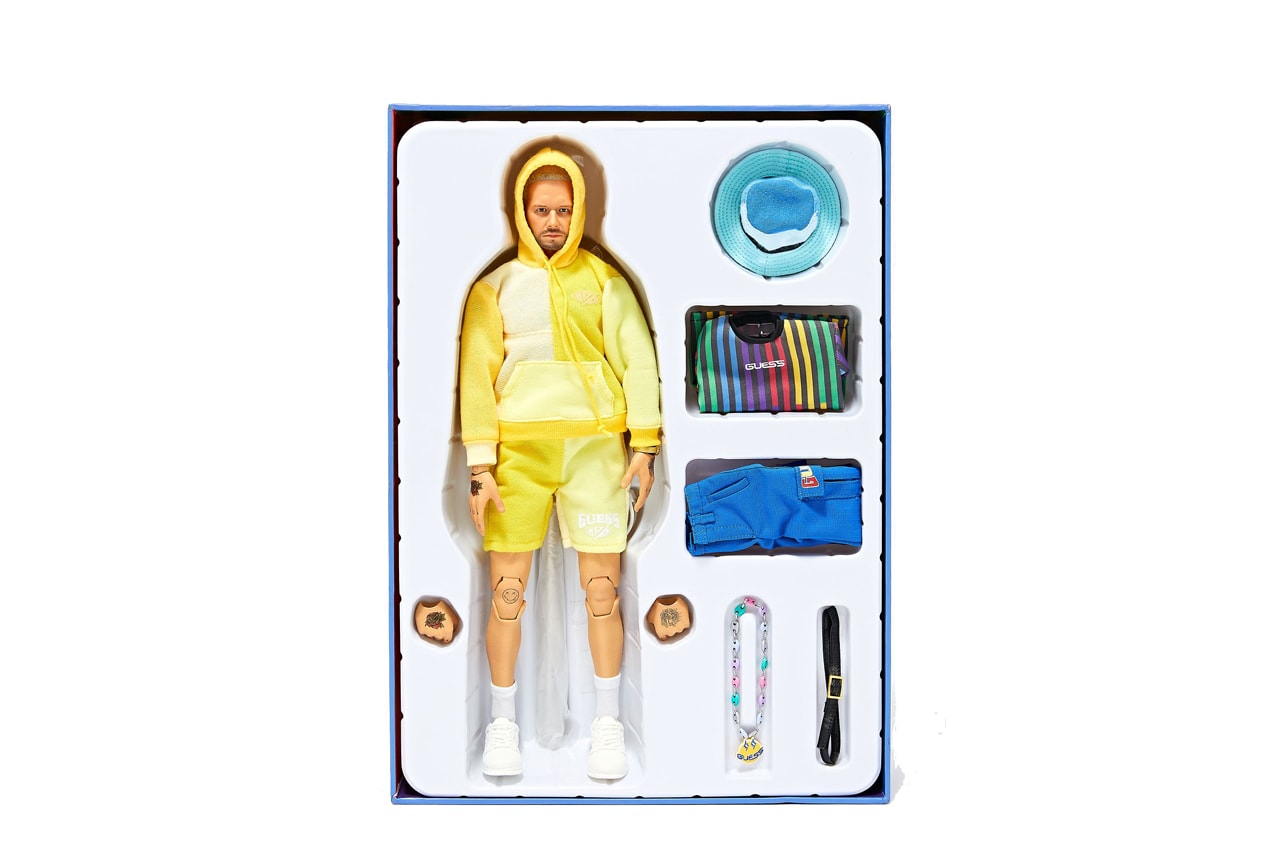 Release Date: August 25 @ 9:30 PM ET/6:30 PM PT
Price Range: $250 USD
The GUESS and J Balvin partnership is back once again with the Colores Action Figure doll. The doll was inspired by Balvin's Guess collection and was designed by Balvin himself, allowing him to lead the creative hand through the process and develop the packaging of the toy. Guess and the Latin Star made sure to capture all the details in the mini-Balvin with his short-cropped blonde hair, faithful replicas of his tattoos, his colorful style sporting yellow shorts, white sneakers and a Guess necklace. The super limited-edition drop only has 500 figures made.
CNCPTS x VANS Collaboration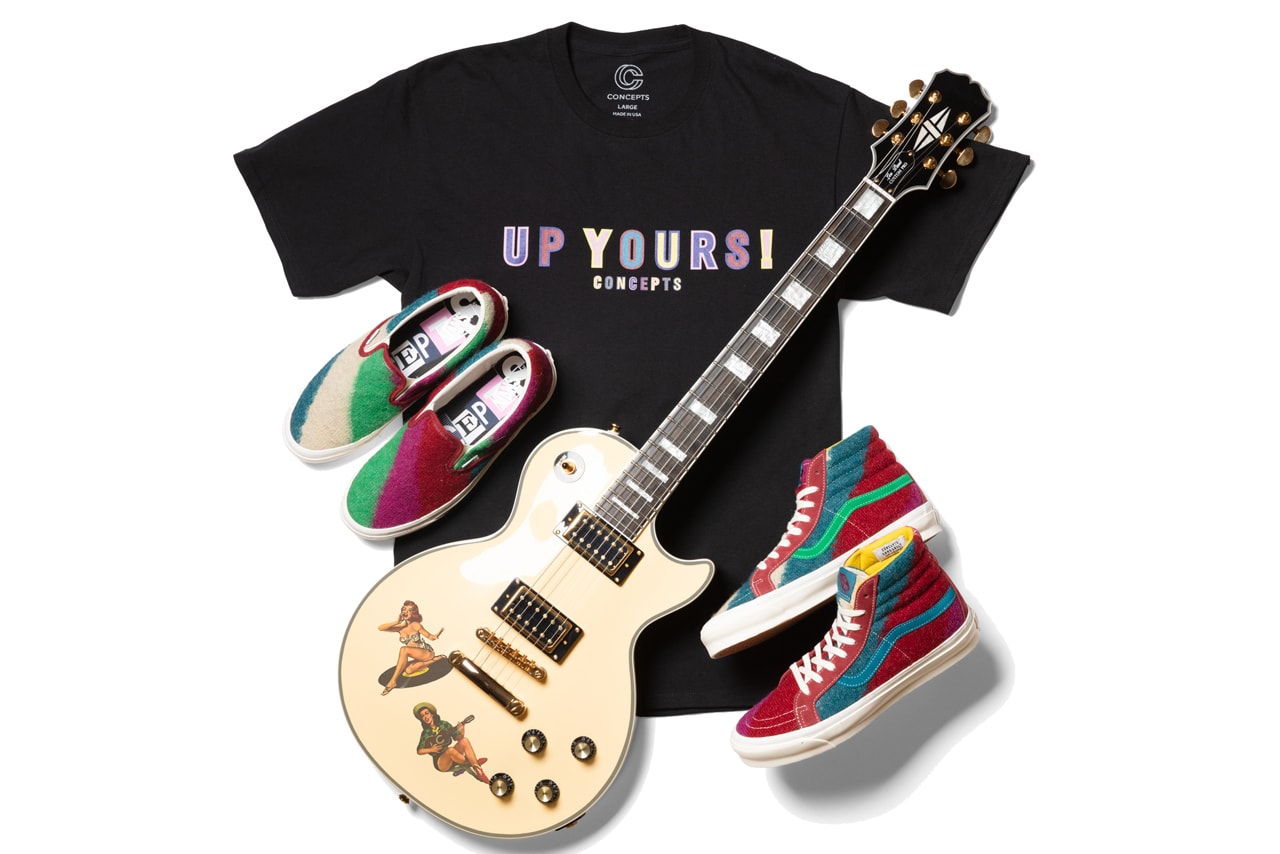 Release Date: August 26 @ 9:00 PM ET/6:00 PM PT
Price Range: $90-110 USD
Picking up where they left off last year, Concepts and Vans have teamed up yet again for two new iterations of one of their most classic silhouettes. The collab features two new shoes in the Concepts x Vans OG Classic Slip-On LX Mohair and the Concepts x Vans OG SK8-Hi Mohair. The Classic Slip-On features padded collars with drill canvas sock liners and the classic vans slip-on midsole while the OG SK8-Hi edition is a high-top sneaker with padded collars, lace-up closure, insole branding and the signature waffle tread. The estimated size difference in mens and womens sizes is 1.5-sizes.
BAIT x Astro Boy Silver Monochrome Figure
Release Date: August 26 @ 6:30 PM ET/3:30 PM PT
Price Range: $200 USD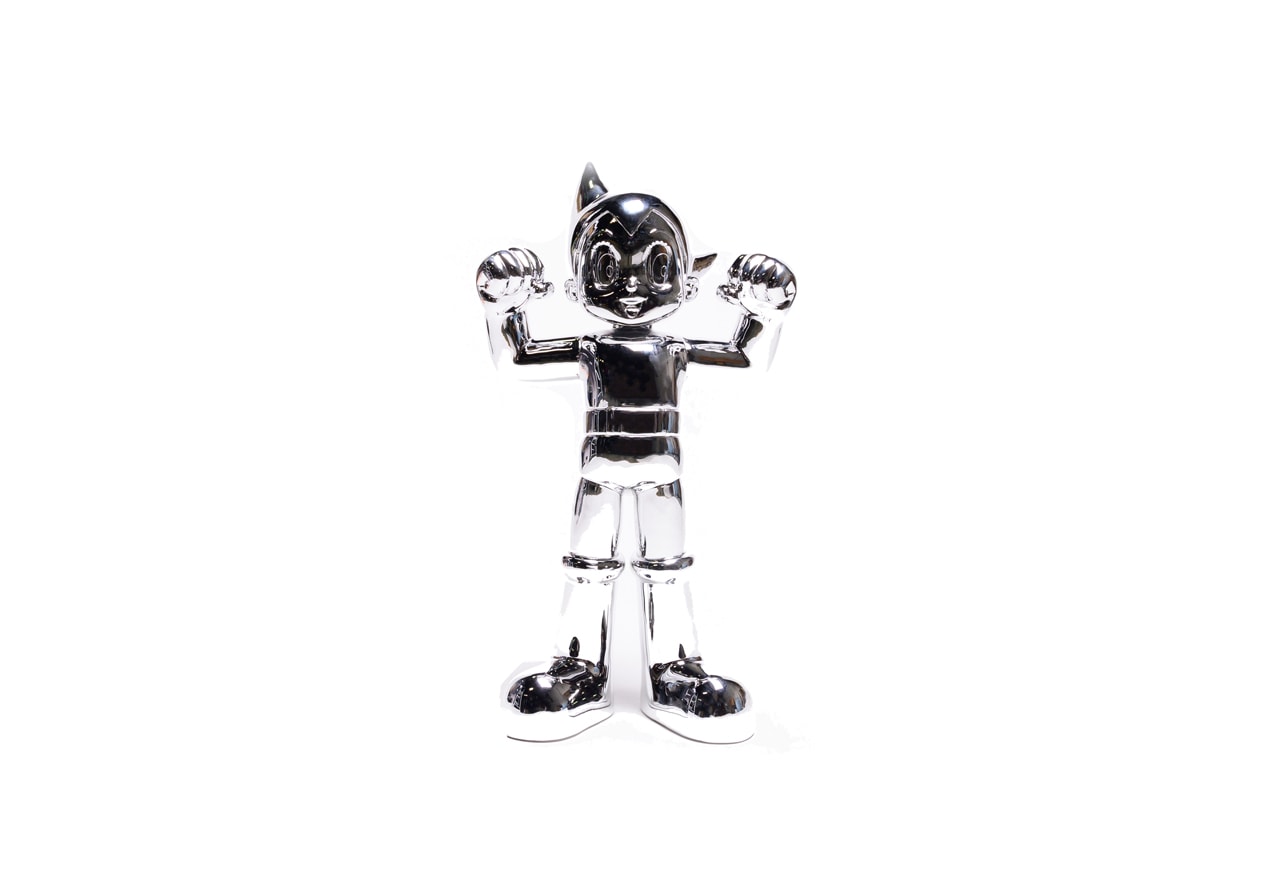 BAIT will release its new Astro Boy Flex Atom Silver Monochrome resin art toy. The latest edition in their large-format series of the iconic manga character with this new version adding a shiny silver sheen to the powerful Flex Atom 18″ design. The electroplated Silver Monochrome follows the OG (Matte), Monochromatic and Iridescent editions of the mighty figure. Each figure is handmade individually by artisan in the 200-piece collection size.
Silk Expression by CLOT x NIKE + MEDICOM TOY Drop
Release Date: August 25 @ 2:00 PM ET/11:00 AM PT
Price Range: $255-1,245 USD
1 of 2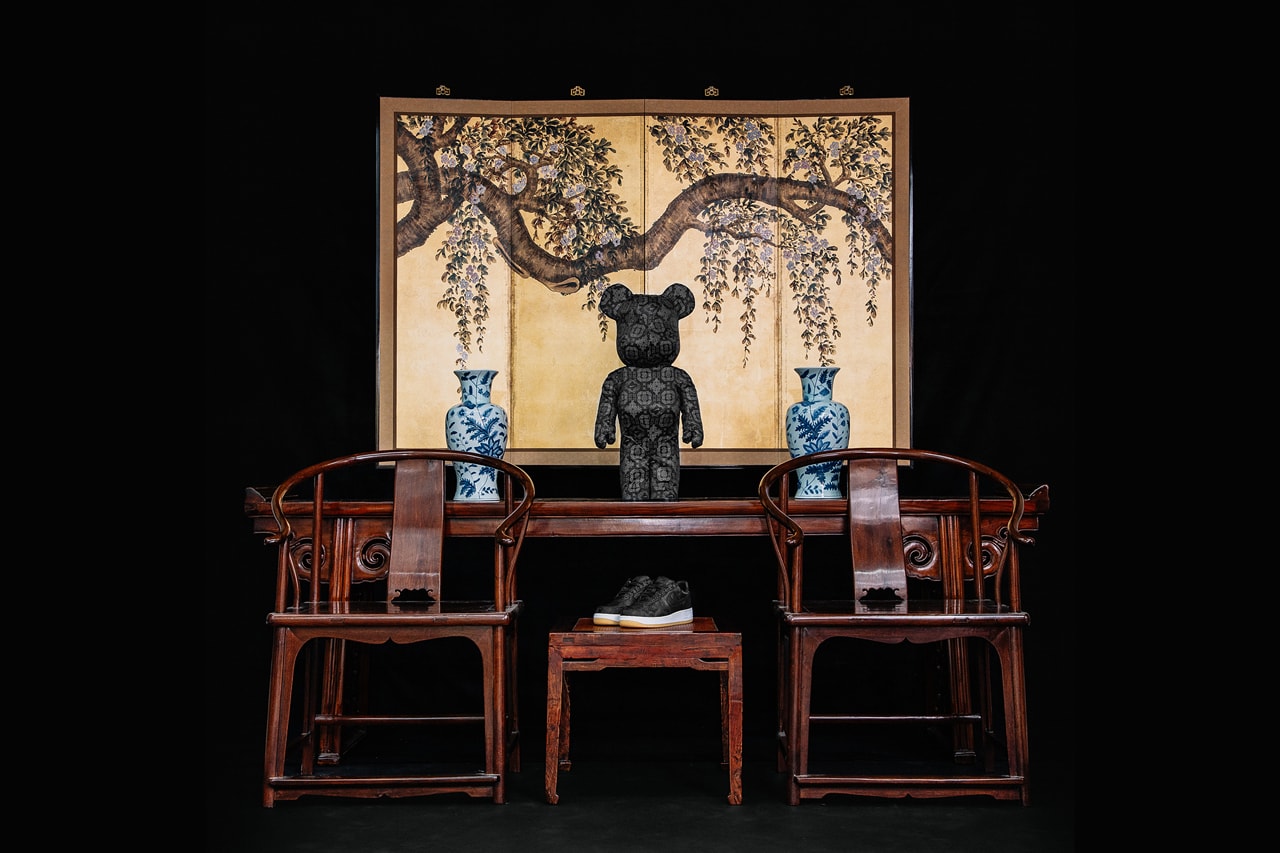 2 of 2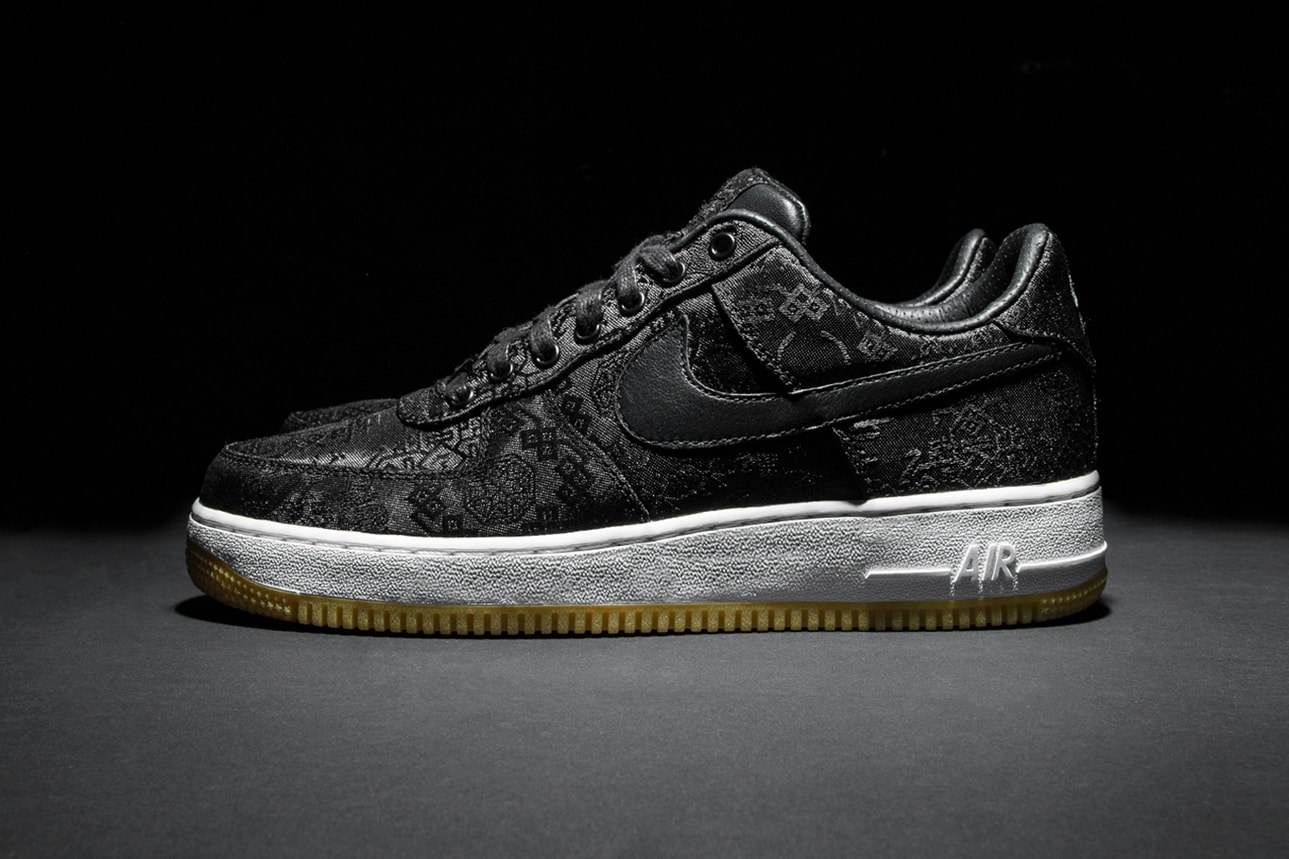 Continuing its partnership with Nike and Medicom Toy, CLOT is delivering the BE@RBRICK NIKE x CLOT 1000% and Silk Air Force 1 bundle. Serving as the latest in the Silk Royale legacy, the follow-up to the "Royale University Blue Silk" BE@RBRICK celebrates the CLOT x Hiroshi Fujiwara's fragment design "Black Silk" AF1 released last year. Portraying the idea of staying true to your inner self, the 1000% BE@RBRICK features a removable "Black Silk" outer layer that reveals a "Royale University Blue Silk" covering. After removing the two layers a "Rose Gold Silk" base can be found. The exclusive limited-edition release comes complete in a matching "Black Silk" shoebox. Finally along with that, CLOT is releasing a Silk Baseball Jacket and a Silk Long Sleeve Chinese Shirt, symbolizing CLOT's mission to bridge the East and the West.
ATMOS x adidas collection
Release Date: August 25 @ 1:30 PM ET/10:30 AM PT
Price Range: $14-133 USD
1 of 4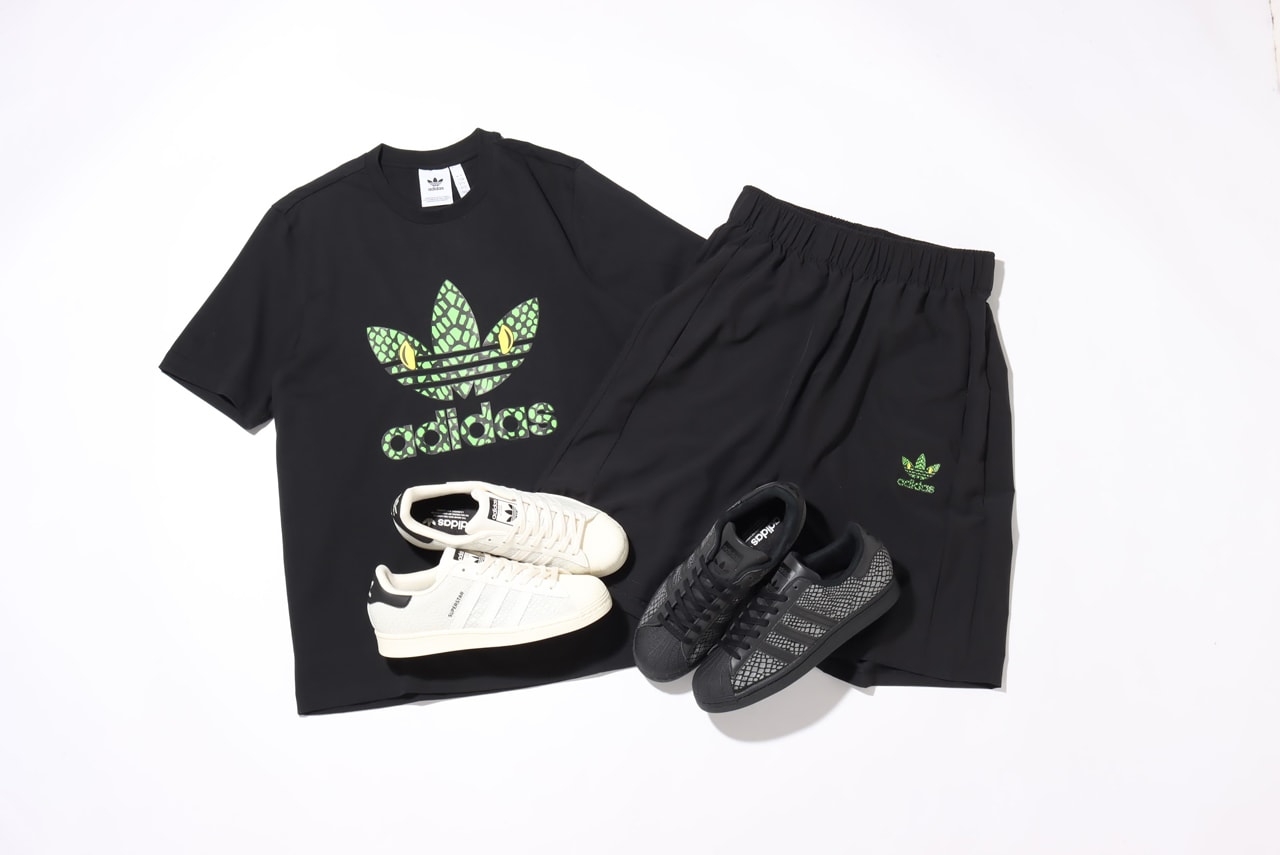 2 of 4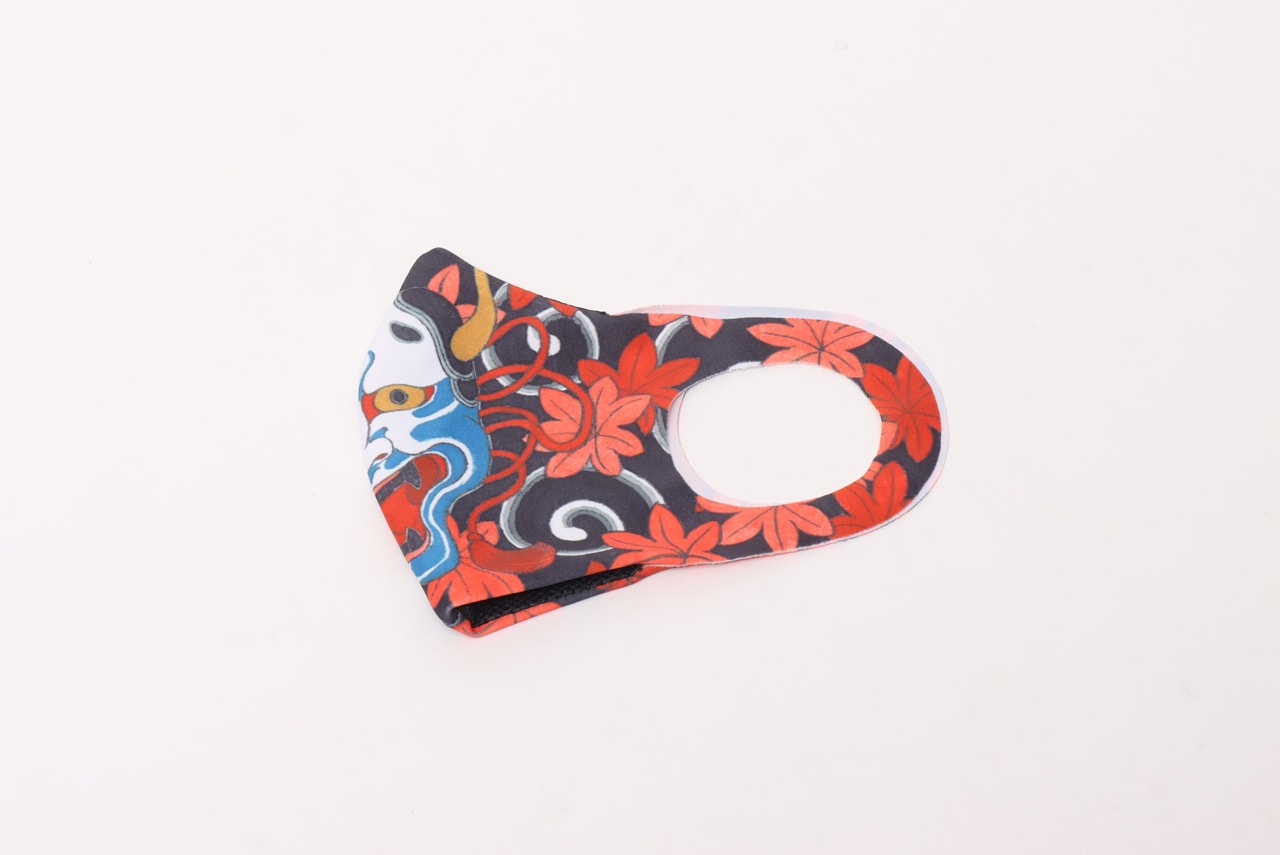 3 of 4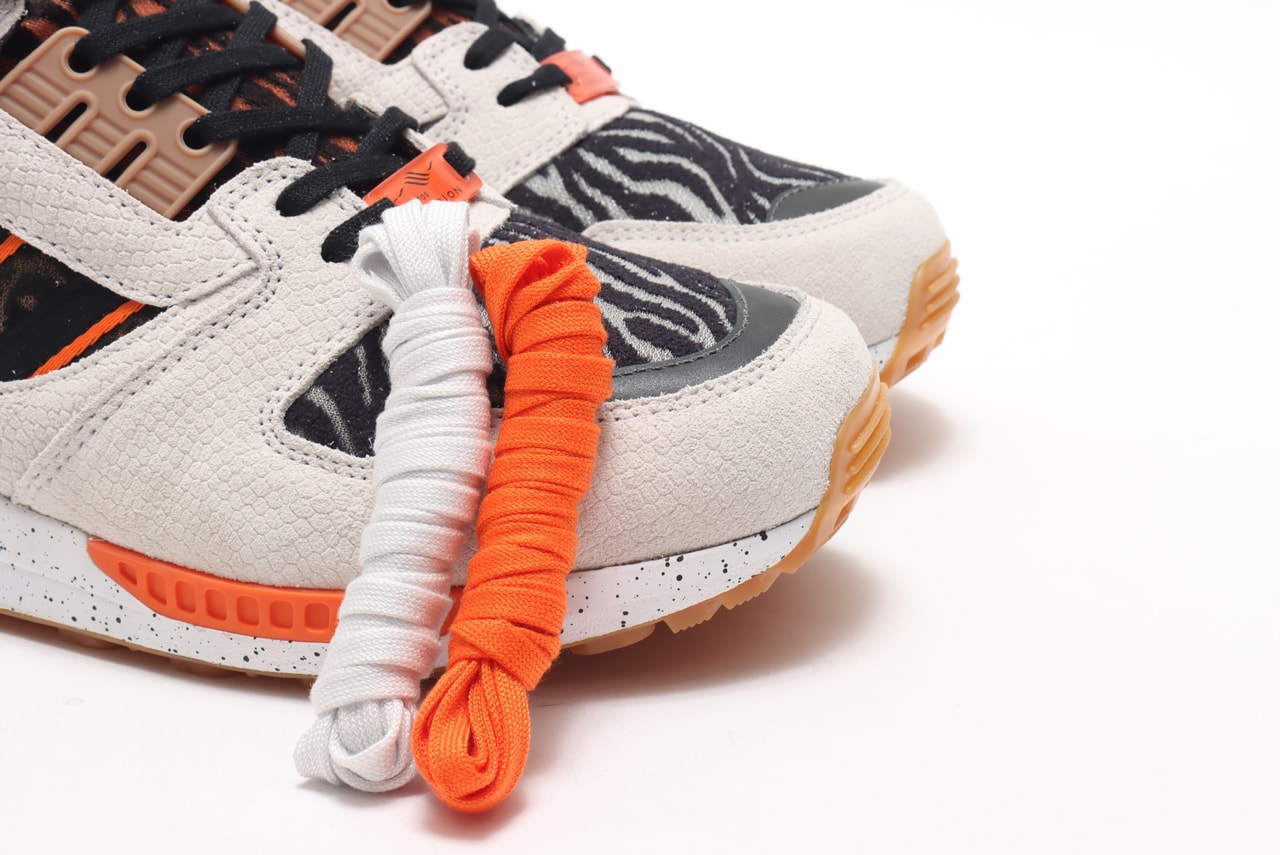 4 of 4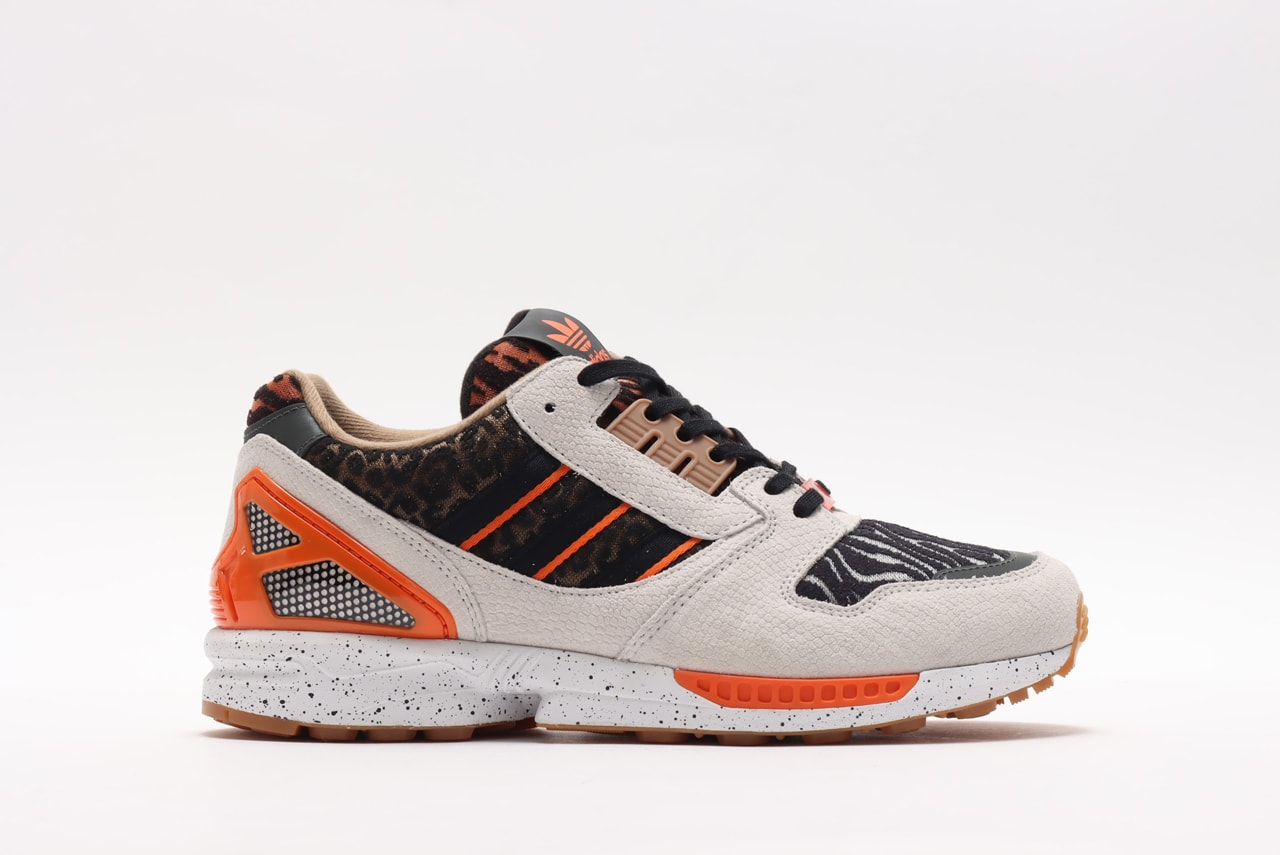 ATMOS and Adidas have linked up for another collaboration that features a slew of new products including — the adidas Superstar "R-Snake", adidas Superstar "G-Snake", ZX 8000 ATMOS, adidas x ATMOST tee, adidas x ATMOST "G-SNK" shorts, ATMOS x Three Tides Tattoo UKIYOEMON HANNYA MOMIJI MASK and ATMOS x Three Tides Tattoo 3TJP SAYAGATA MASK. The collection hones in on some of the most classic adidas silhouettes, expanding their line into the future with special ATMOS and Three Tides Tattoo detailing.
MEDICOM TOY x Dr. Woo x Objective 'KAKIGORIMAN' Lamp
Release Date: August 25 @ 7:00 PM ET/4:00 PM PT
Price Range: $775 USD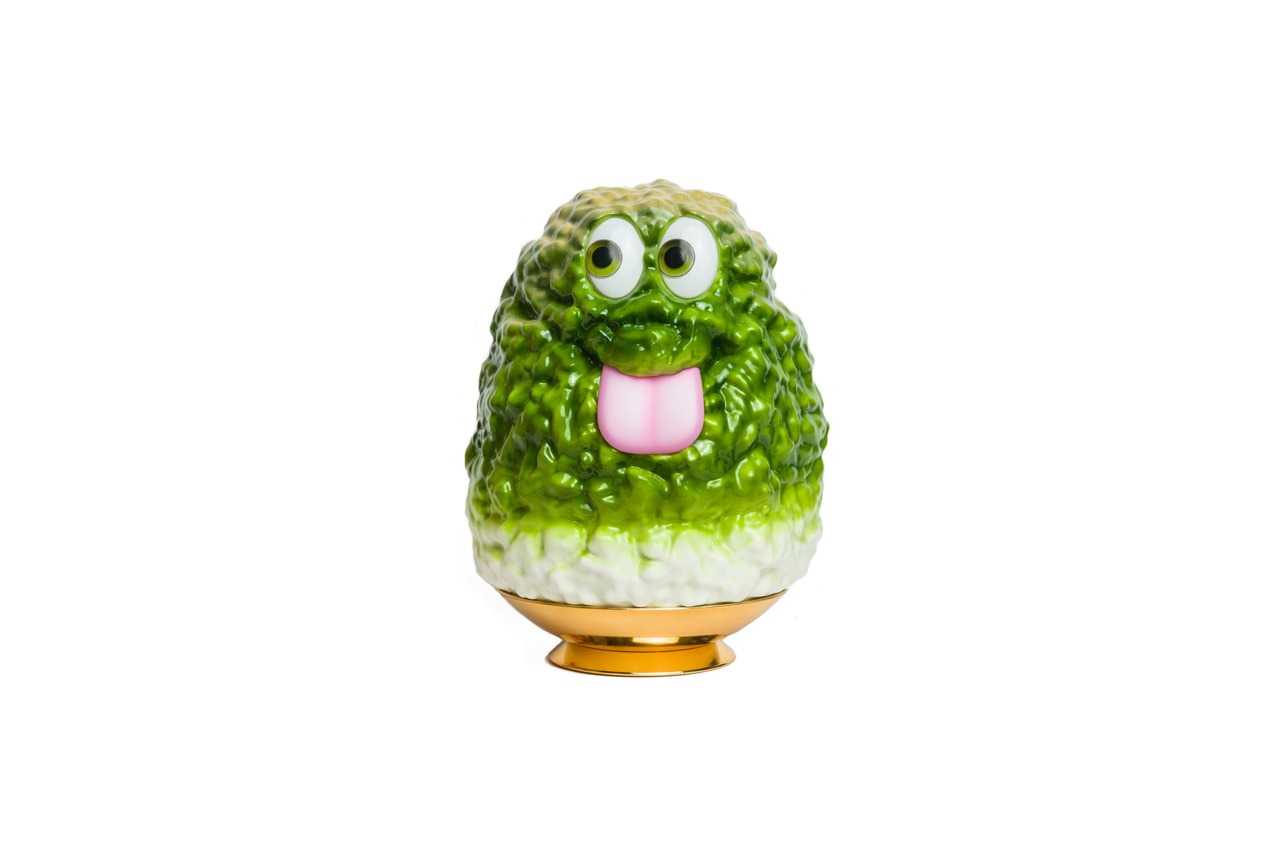 Made in conjunction with MEDICOMTOY, this collectible lamp is designed by Dr. Woo and brought to you by Objective; a new collectible company helmed by Jakuan Melendez (360ToyGroup). Inspired by a funny Instagram Story post of this tasty dessert, the Matcha Kinako Kakigori flavored shaved ice lamp is adorned with large emoji eyes and a fun tongue that playfully illuminates when the light is turned on. This collectible character is powered by 4 AA batteries, which allows anyone in the world to enjoy a moment with KAKIGORIMAN.
TRANSFER x Futura Laboratories Gift Shop
Release Date: Shop available all day August 25-26
Price Range: $35-100 USD
1 of 3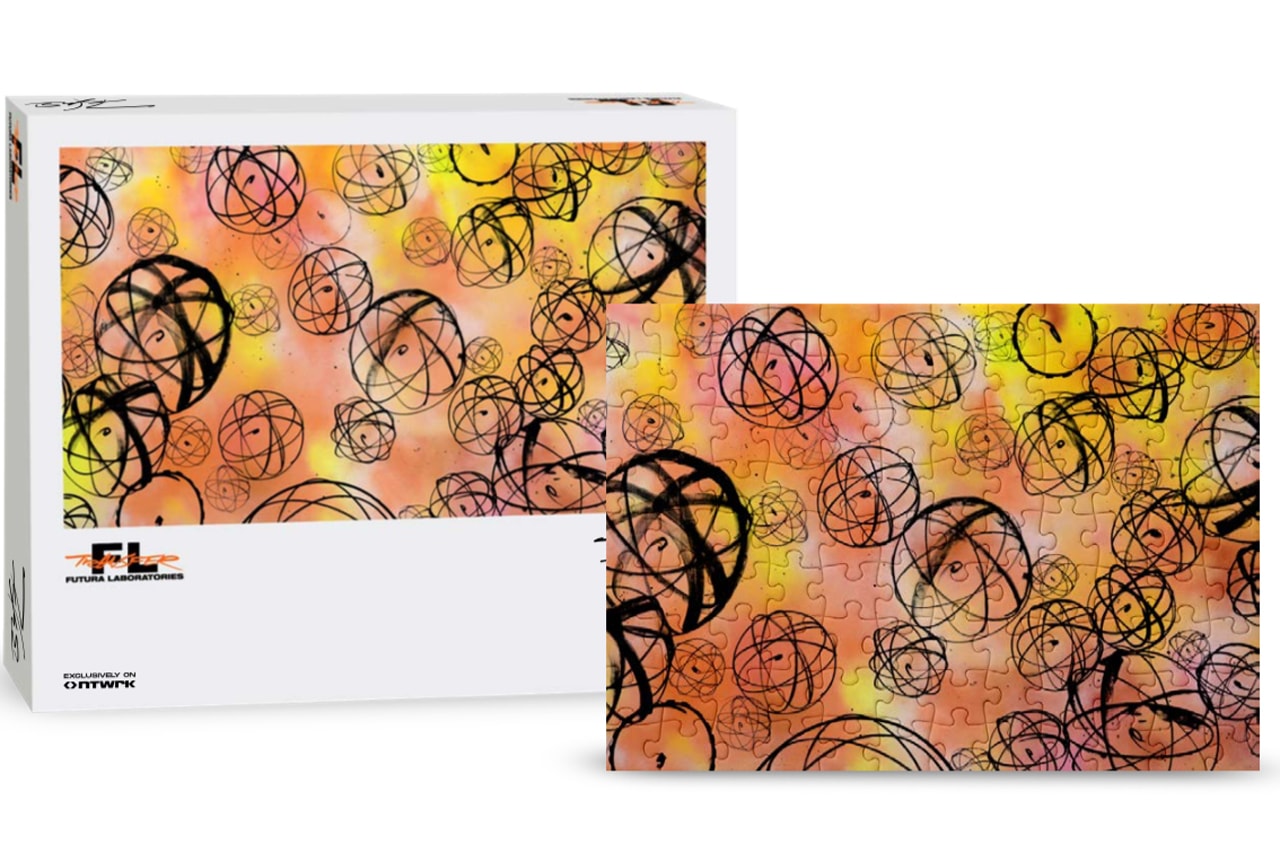 2 of 3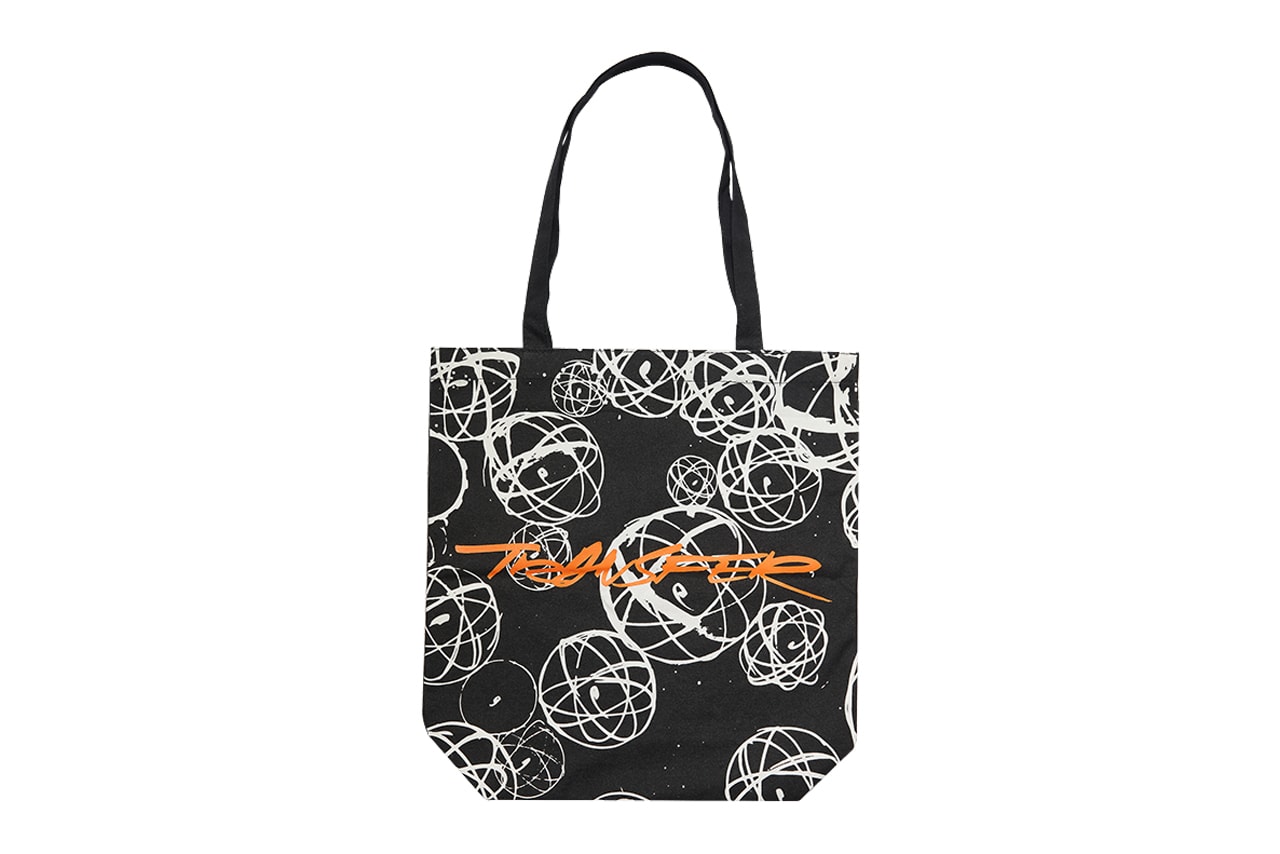 3 of 3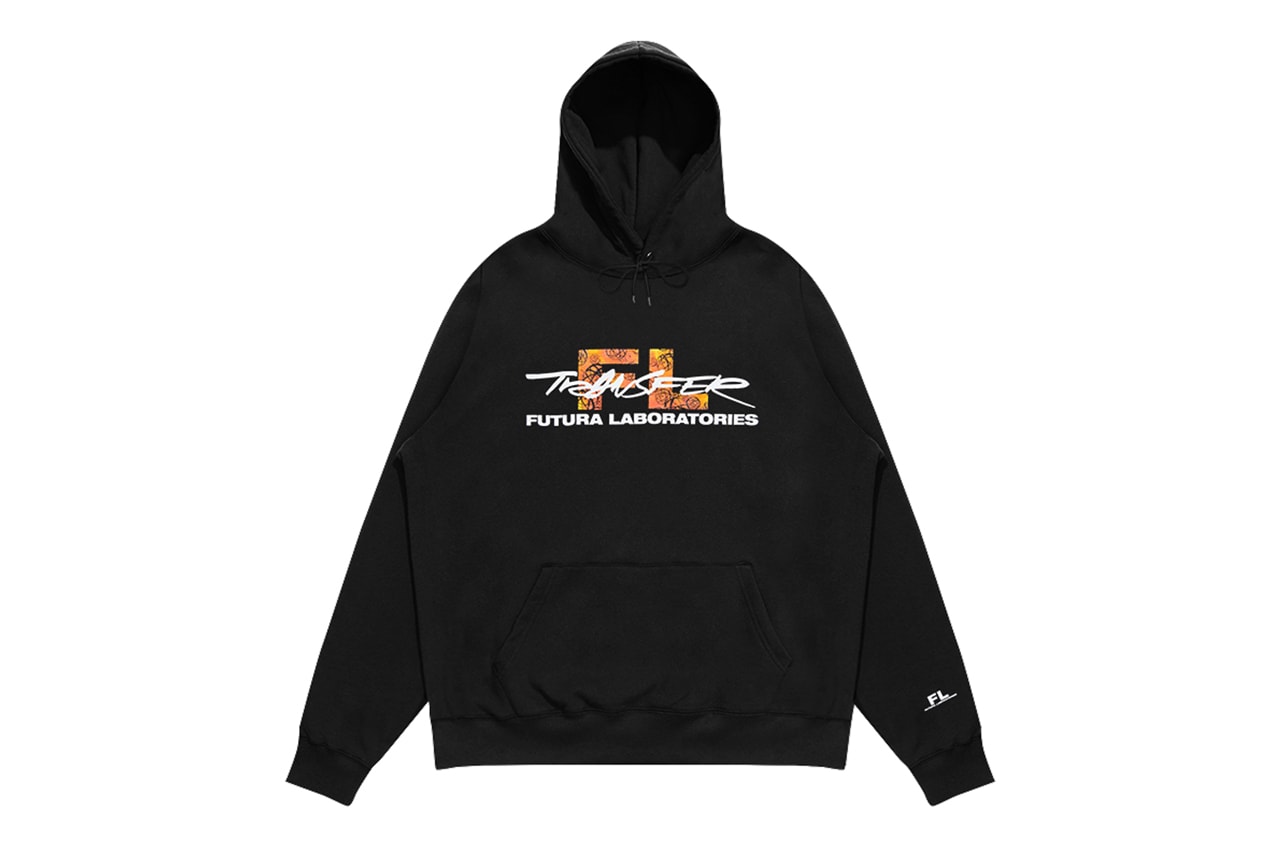 Futura 2000's design studio, Futura Laboratories, will design exclusive merchandise to be sold in the event's virtual gift shop. The gift shop will feature a TRANSFER puzzle, TRANSFER tote and TRANSFER Futura Laboratories Hoodie.
Readymade x Futura Laboratories Pack
Release Date: August 25 @ 2:30 PM ET/11:30 AM PT
Price Range: $350 USD
1 of 3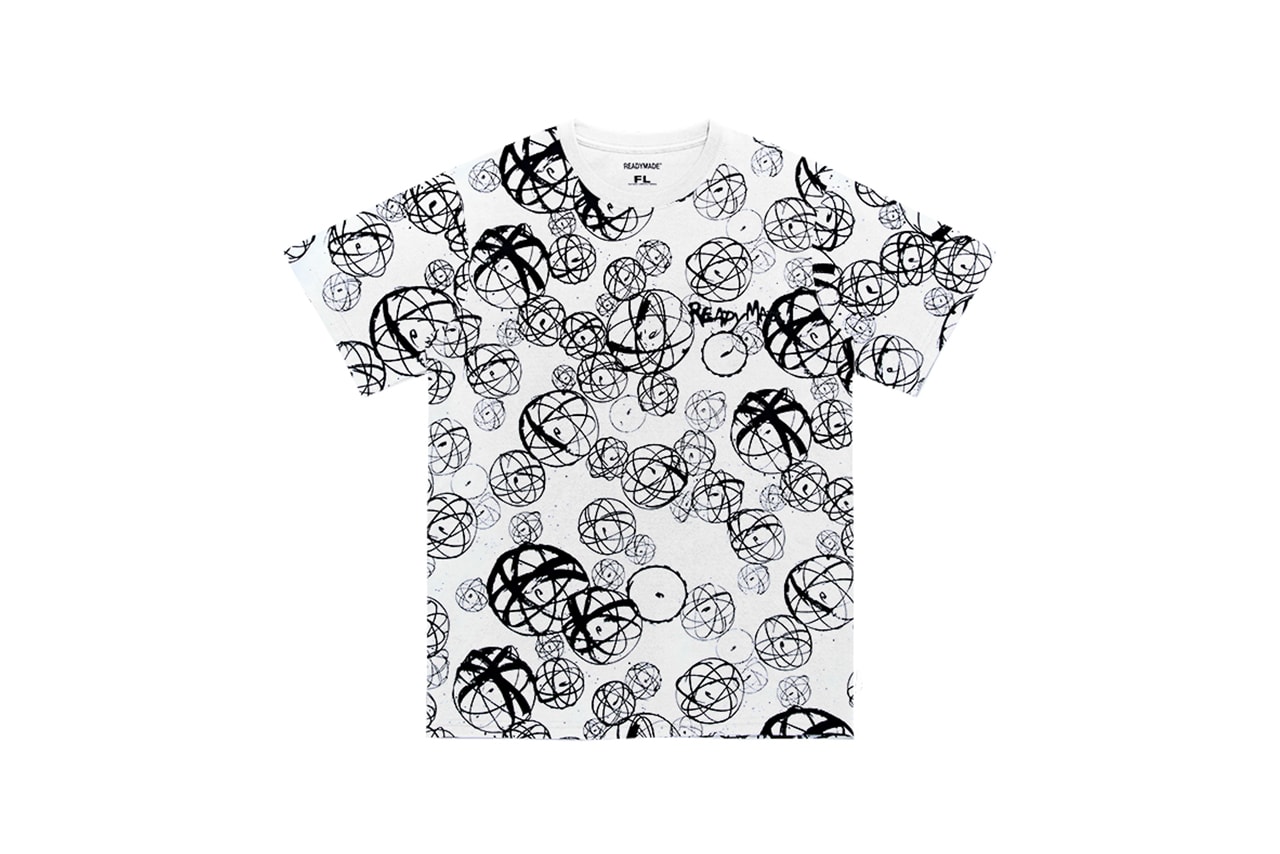 2 of 3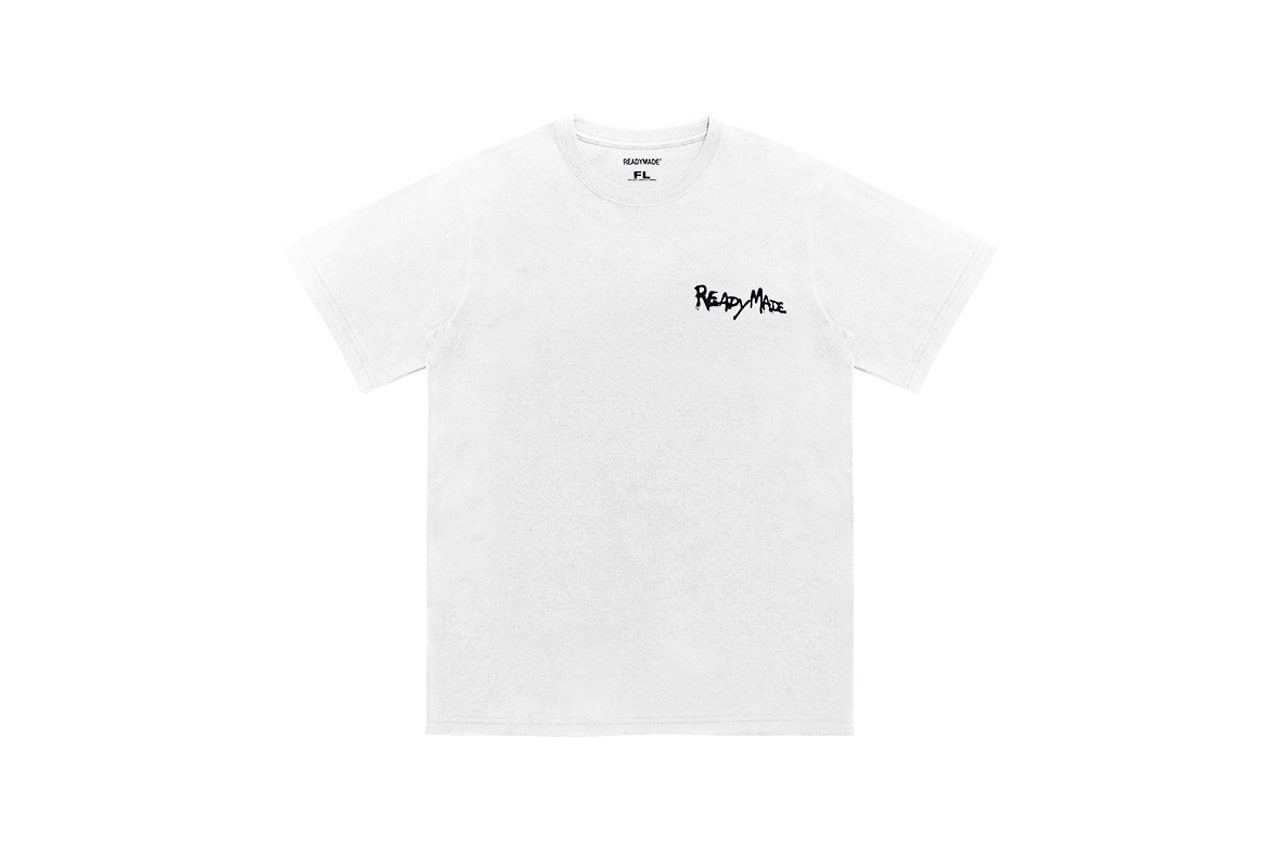 3 of 3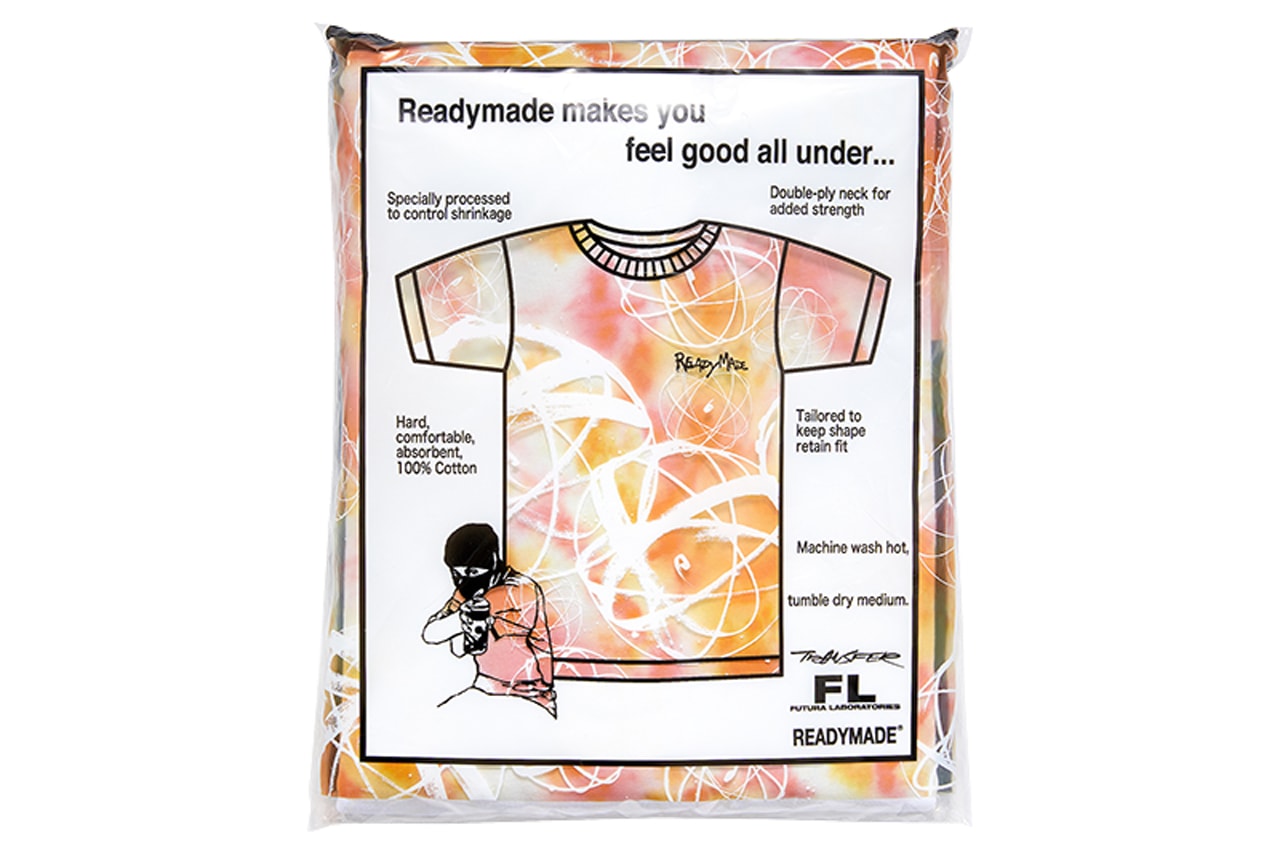 The Readymade x TRANSFER x Futura 2-pack tee includes two t-shirts. The first of which features contrast screen print and one with hidden design, which will show up when dyed and is made to be customized on your own.
MODERNICA x DR. WOO Chair
Release Date: August 26 @ 8:00 PM ET/5:00 PM PT
Price Range: $850 USD
1 of 2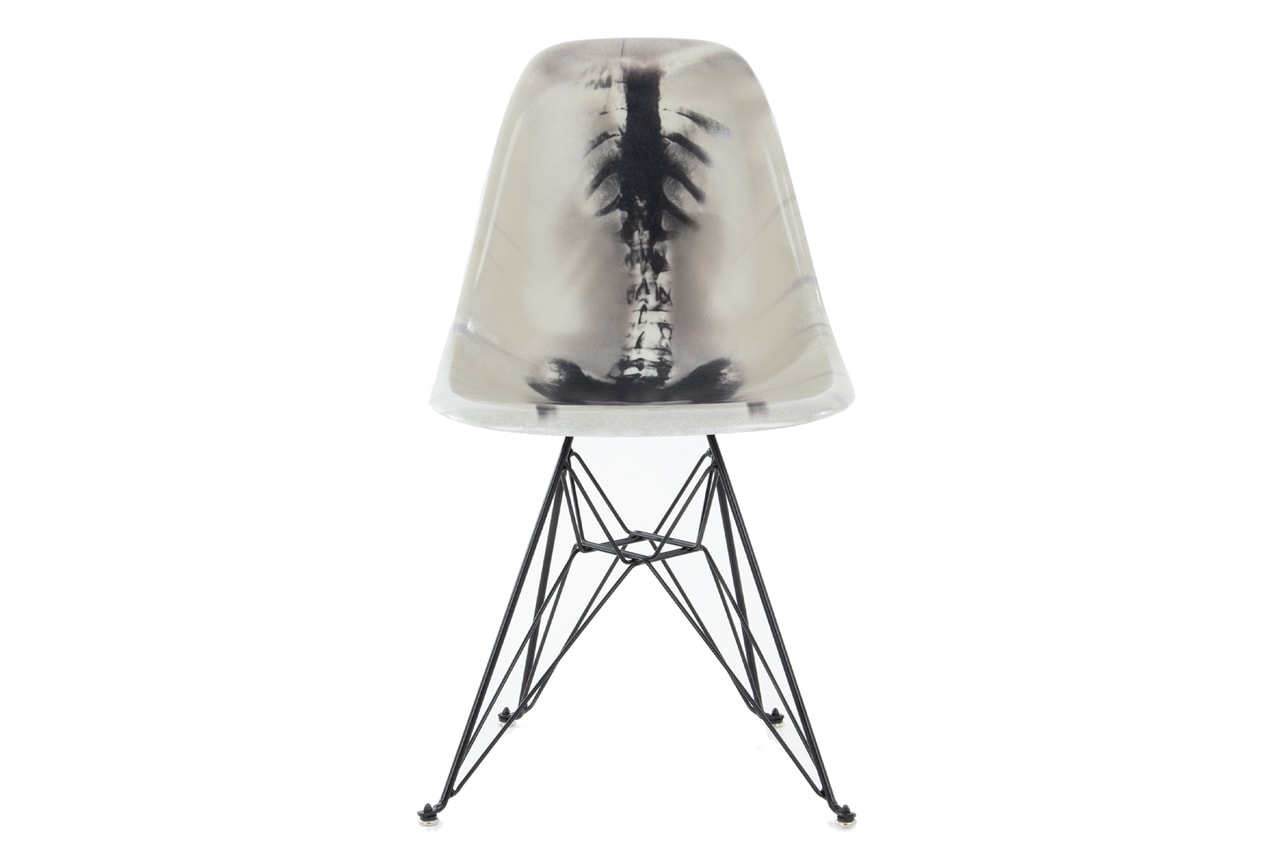 2 of 2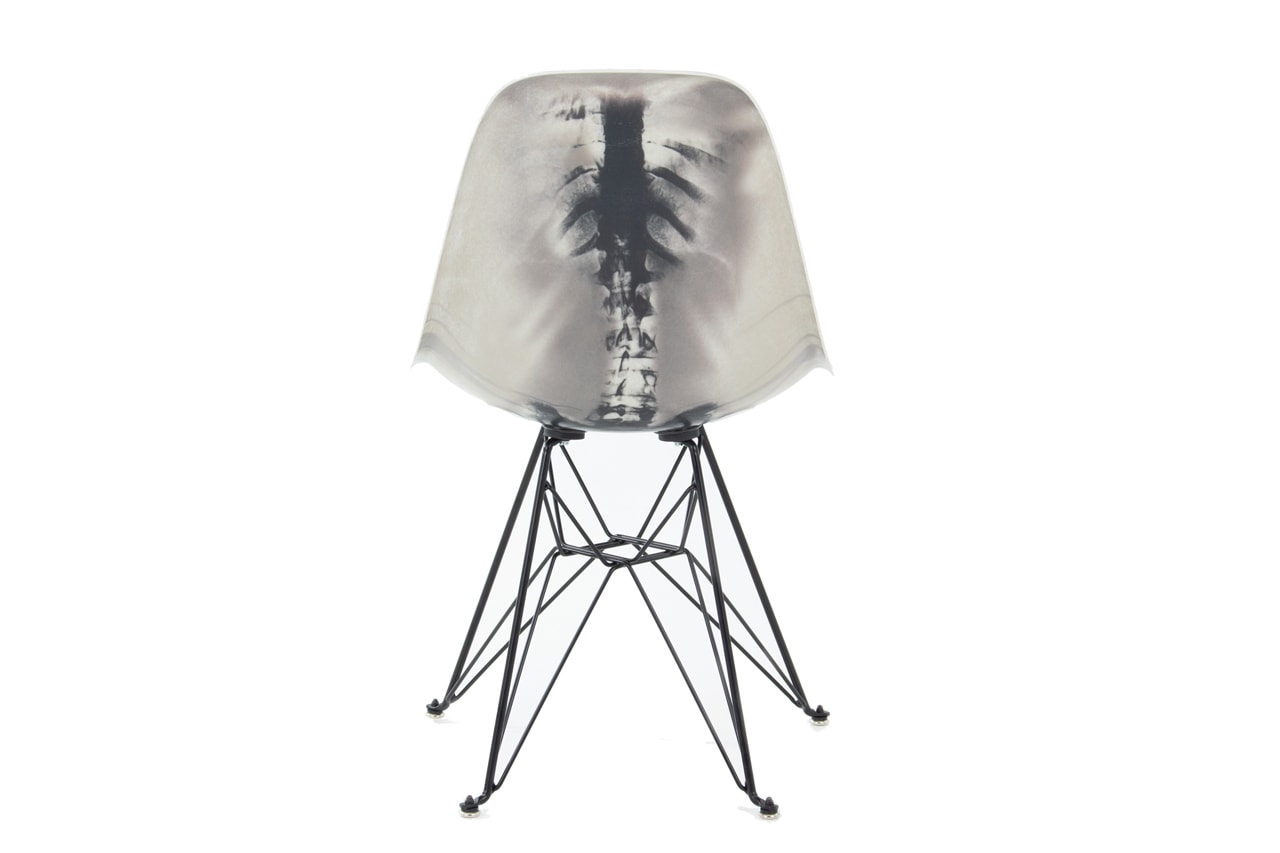 Introducing the Dr. Woo Case Study® Furniture Side Shell – Inverted chair by Modernica. Limited to 10 Artist Proofs individually numbered and hand signed. The Fiberglass Shell Chairs were originally designed in 1948 as an entry into the Museum of Modern Art's International Design Competition and easily one of the most important and recognizable designs of the twentieth century. Each fiberglass shell is created by hand, one-by-one, in Modernica's Los Angeles factory. This chair features designs from Dr. Woo's 2015 collaborations with Modernica in an inverted color-way. Each chair features unique creases and variations from the natural process that cause each to be one of a kind.
The NTWRK TRANSFER Festival begins tomorrow. Don't miss out on your chance to get any of the best ten drops from the upcoming virtual festival. Download the NTWRK app now to tune-in and purchase these exclusive items.