Apple Devices May Soon Feature Atmospheric Sensors That Uses UV Light to Sterilize
A new way to keep clean.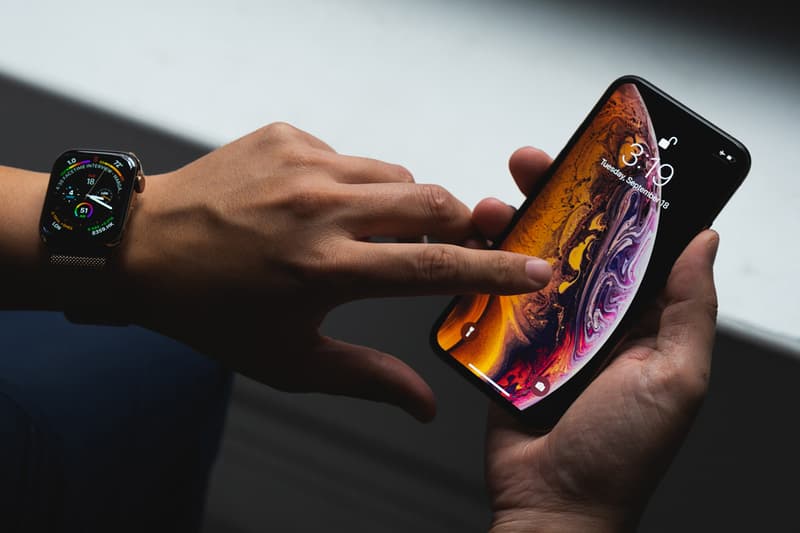 According to reports, Apple could be developing a new way to keep its devices clean.
In a pair of related patent applications, the tech company is exploring sensors that would control a cleaning system. The small sensors potentially in future iPhone or Apple Watch would deploy ozone or ultraviolet light, to push away or even erode and decompose "unwanted organic compounds."
With a focus on the wearer, the patents also note "heartbeat, blood pressure and blood oxygen level measurement" that would also be monitored. "Further, smart mobile communication devices (e.g., smartphones and smartwatches) can be equipped with environmental sensors, such as pressure sensors, humidity sensors and gas sensors," they continue.
Already noting issues with development, Apple points out the exposure to air and organic residue accumulation, such as skin oils, dirt, body hair, etc. can provide interference. "Human skin lipids produce squalene, an oily organic compound that can stick to the housing surface and/or sensor packaging. Squalene reacts strongly with oxidizing gases (e.g., ozone and nitrogen oxides), which could significantly increase the errors of such sensors."
Apple proposes a system "to decompose organic contaminants inside product housing or near sensor packaging, in order to restore the clean environment needed for accurate readings of the integrated environmental sensors." The near-identical patent applications overlap as they both detail ways of generating, controlling, and using both UV and ozone within small devices to sterilize.
Stay tuned for more details regarding the patents.
In case you missed it, Microsoft is continuing its talks to buy Tiktok after consulting President Donald Trump.