RAYSCORRUPTEDMIND Offers Another Look at Travis Scott in Cactus Jack x EVISU Collab
Revealing a matching shirt.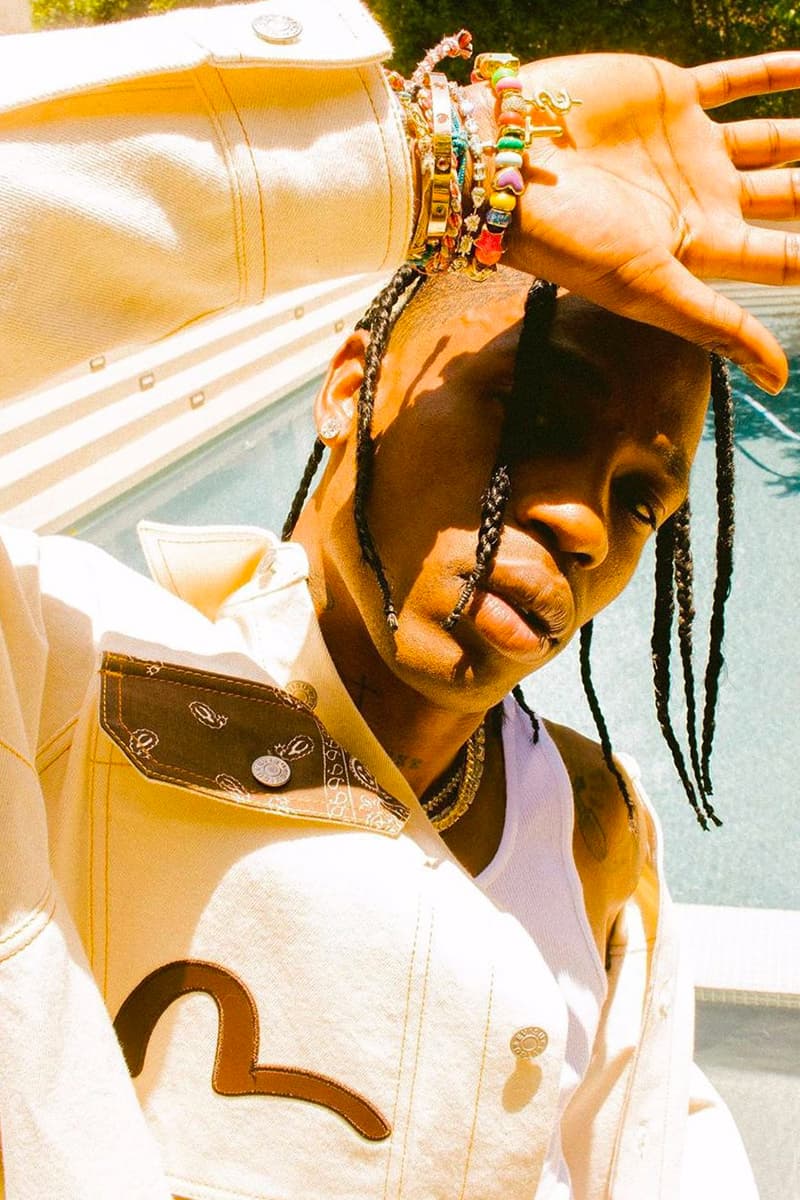 1 of 2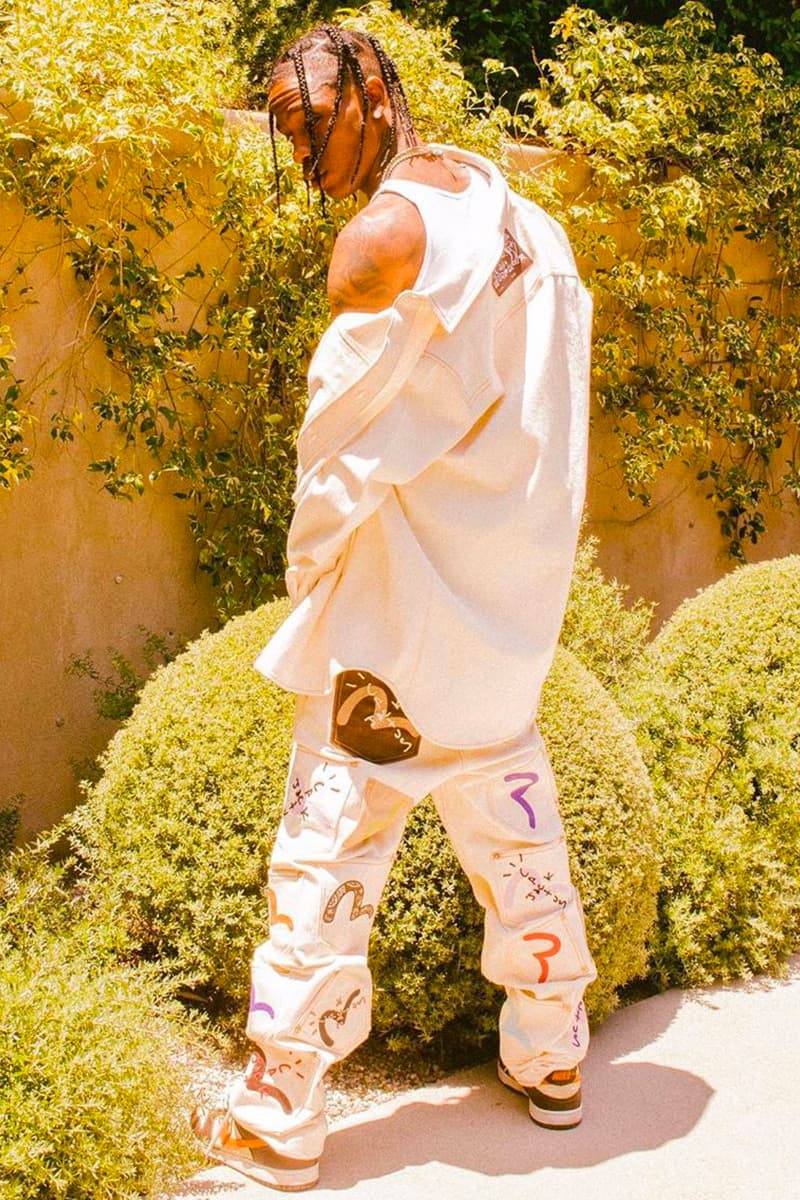 2 of 2
After being revealed at the start of the month, we now have another look at Travis Scott in the rumored Cactus Jack x EVISU collaboration. Courtesy of RAYSCORRUPTEDMIND, the new look from the photographer shows La Flame dressed in a full set of the team-up.
Travis is seen wearing the Cactus Jack take on the Evisu Multipocket Jeans which features a white denim base accented by pocket patches of marked with multicolor seagull logos and Cactus Jack motifs. Additional detailing on the jeans are gold-tone rivets and bright brown stitching. The matching shirt jacket continues the theme but utilizing a brown paisley print on the flap pockets at the chest.
Check out RAYSCORRUPTEDMIND look at Travis Scott in the Cactus Jack x EVISU collaboration below.
View this post on Instagram