The Year In Footwear Has Not Been Everything We Predicted
Trying to make sense of a wild six month stretch with the benefit of hindsight.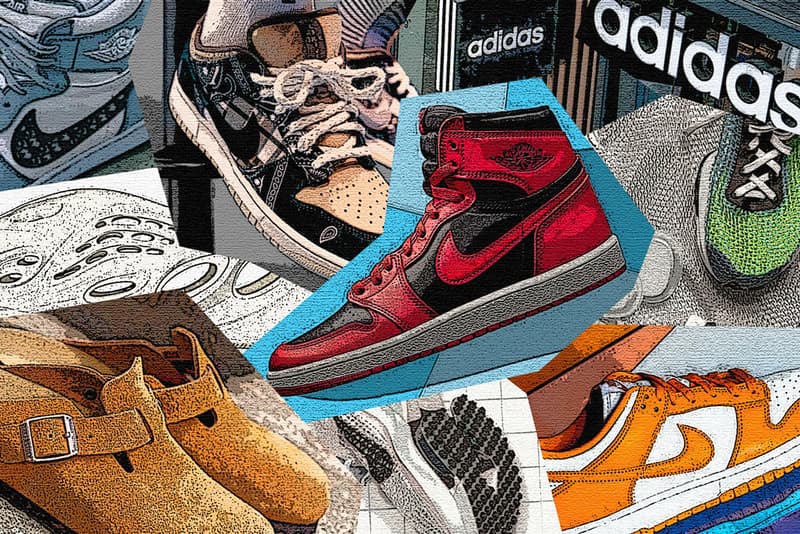 Wow. When you look back at the first six months of 2020, that's all you can really say: Wow. It's a statement of overwhelming shock and awe directed at a turbulent year. From the global, life-changing effects of the COVID-19 coronavirus pandemic, to the strong, sustained cries for social justice in the United States and beyond, 2020 will likely be described as the year of the paradigm shift in hindsight — and that paradigm shift extends into the world of footwear.
Back in January, 2020 looked to be a fertile period for boundless innovation and strides in sustainability as well as a launch pad for the revival of classic styles. At the time, we thought that the Olympics would serve as a springboard to launch new innovations, and "sustainability" simply meant shoes crafted from recycled materials. Some of our predictions have already come to fruition, some are egregiously incorrect — in all fairness, we never purported our speculations to be perfect — but all are still potent talking points, just as they were in January.
Dashed Olympic Dreams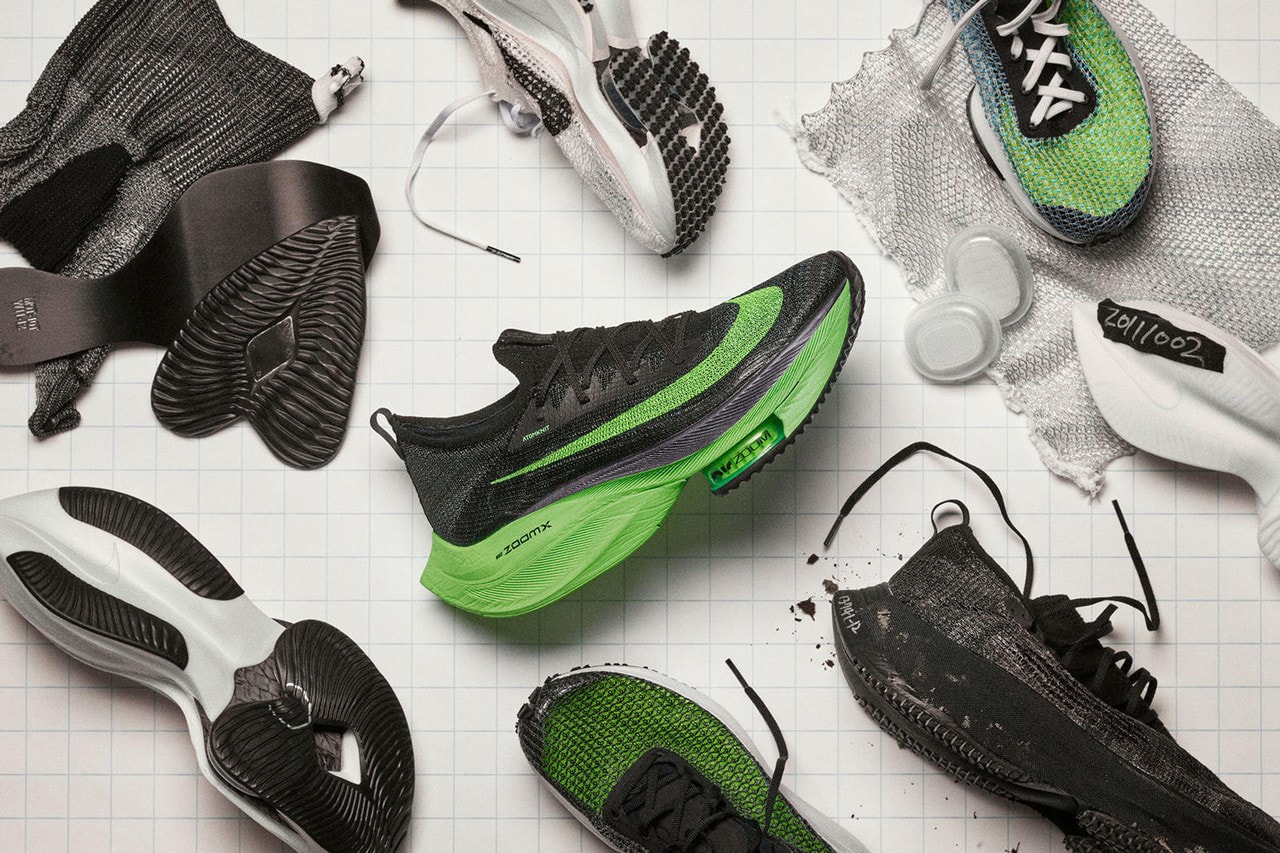 Even before the Tokyo Olympic Games started, brands from Nike to adidas and KITH were certain that they'd serve as the perfect backdrop for performance and lifestyle products alike. However, the chance to light the torch and dash out ahead of the pack to start the decade was quashed when the Games were postponed until 2021. Although the release cycle largely churned on, many products were unable to have the proverbial red carpet rolled out for them in the way that their manufacturers would have liked.
Take, for example, Nike Running's Air Zoom Alphafly NEXT%. Touted as the "world's fastest running shoe," it helped the great Eliud Kipchoge become the first man to break the two-hour marathon barrier in October 2019, and boasted tech so potent that it was nearly banned by World Athletics (formerly known as the IAAF). At the Olympics, the Alphafly NEXT% was set to lead Nike's slate of running footwear thanks to a stacked stable of Swoosh-sponsored track and field athletes. It was still released on time and managed to be a success sales-wise, but its overall cultural impact — and therefore, its place in sneaker history — was blunted due to its lack of Olympic track time.
This postponement also gives adidas and other footwear brands an extra year to catch up. By the 2021 Olympics, it'll have been almost two years since Kipchoge's sub-two hour marathon, and Nike may be looking for a new form of innovation. An all-out sprint to the finish line in Tokyo seems inevitable, and adidas Running even upped the ante in recent weeks with its new Adizero Pro, a shoe that takes carbon fiber plate technology in a bold new direction with carbon-infused rods embedded in its midsole. Even NEXT% itself is expanding off the track, with everyday models like the Tempo NEXT% set to make a debut in the latter half of 2020. How much faster can running shoes get? We're about to find out.
That's not even mentioning the delay of skateboarding's Olympic debut, the myriad of special apparel and footwear that are usually centered around each Olympic Games and much more. Any way you slice it, the postponement hurt — both from a brand and from a fan standpoint.
Innovation Deviation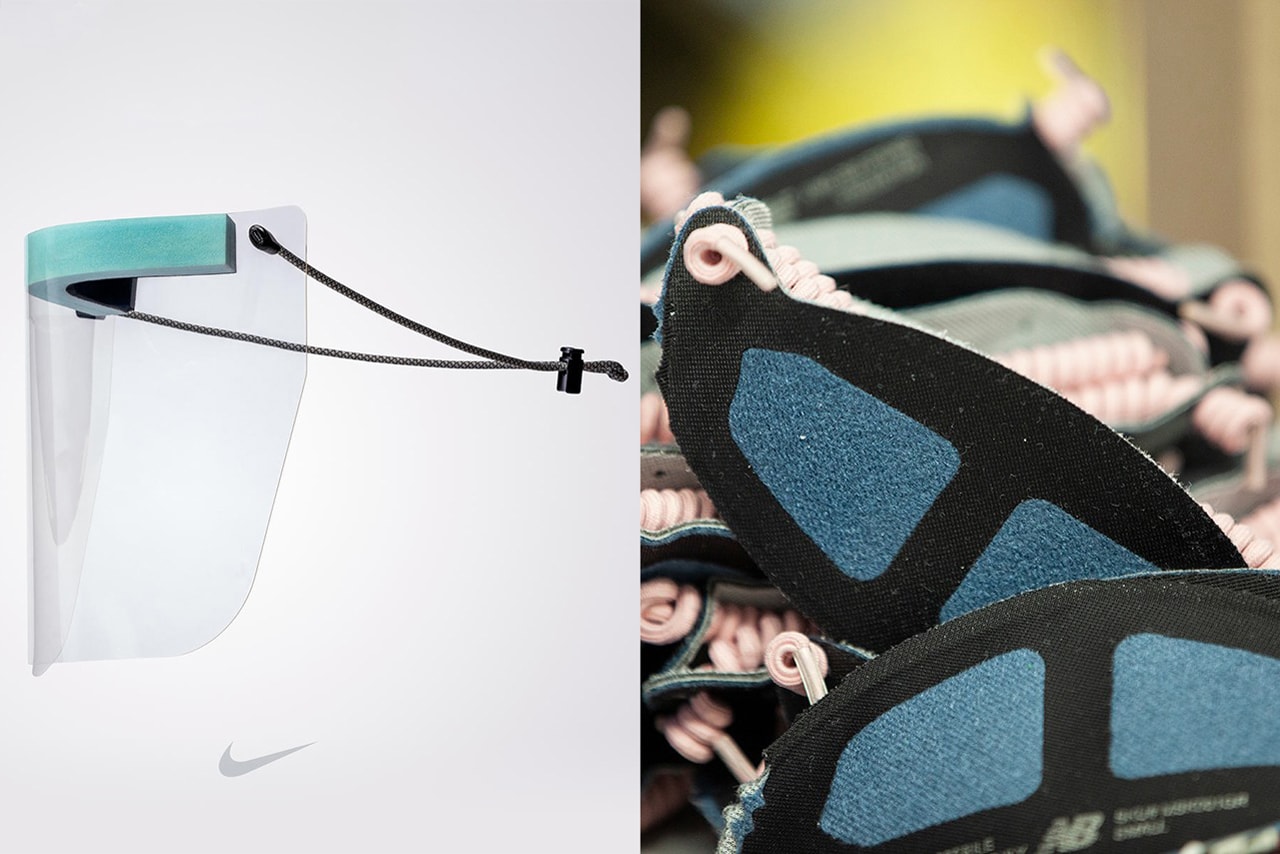 Back in January, cutting-edge tech was regarded as adidas's 4D-printed Futurecraft or Nike's power-lacing Adapt. 2020 looked as if it would be a year of boundless innovation, but the immediacy of COVID-19 and the sudden crush for PPE it necessitated meant that brands needed to innovate in new ways: ones that protected and bolstered frontline healthcare workers.
Long-term innovation is never truly on the backburner for a footwear company, but in the first half of 2020 short-term innovation became much more important. Thankfully, companies were up to the challenge. Shifting resources and manufacturing from consumer goods to necessary equipment became an industry norm.
Nike produced and distributed face shields built from Air components, part of a 140,000-piece equipment donation. adidas followed suit, using its advanced printing methods to create face shields of its own. New Balance refitted its factories to crank out tens of thousands of masks. Under Armour threw its hat in the ring as well, and at this piece's date of writing has supplied 4.64 million masks plus 116 thousand gowns to medical professionals. Brooks helped in another fashion, giving 10,000 pairs of sneakers to hospital workers. By joining in the fight against COVID-19, footwear brands partook in some of their most impactful innovations yet — servicing needs instead of wants. Will this become the new norm? The next few months may prove to be very telling.
Shift in Sustainability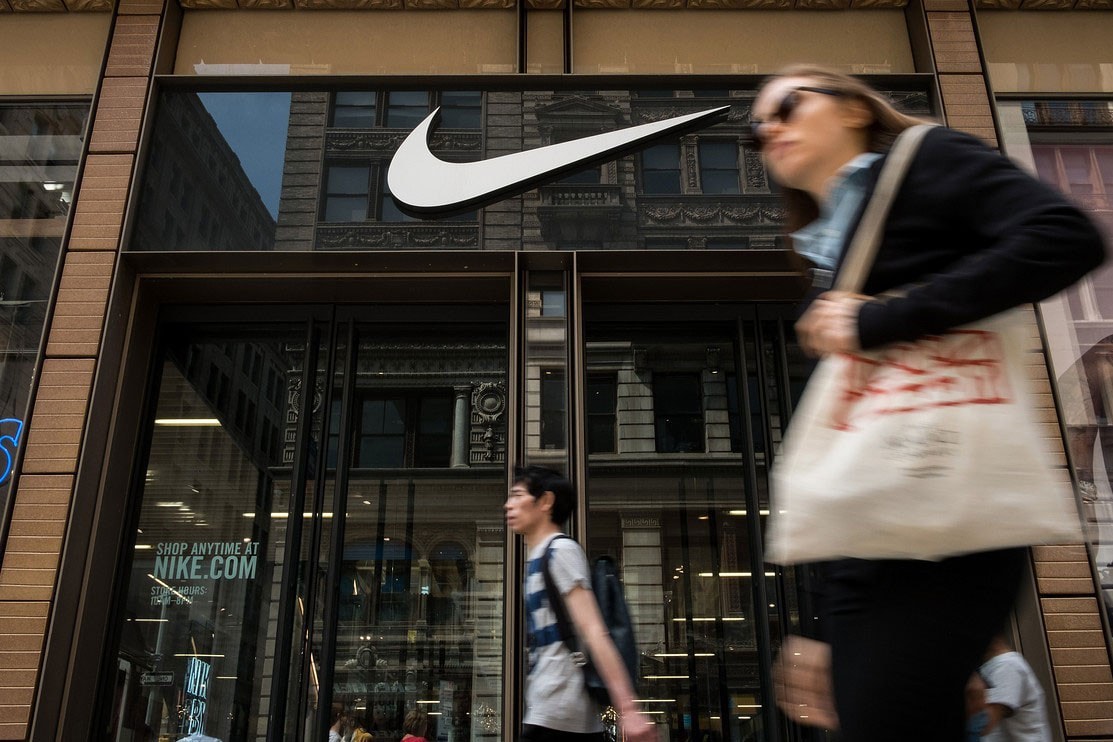 Apart from innovation, sustainability in footwear took on a new meaning between January and June. Shoes like the Futurecraft Loop Phase 2 and adidas x Parley products were poised for a big year, and are still poised to move the industry as we know it in a more environmentally-friendly direction during the 2020s. Other renewable styles like Nike's Space Hippie line and adidas Originals silhouettes constructed of vegan leather debuted as well.
However, the coronavirus pandemic brought to light a more pressing facet of sustainability: the sustainability of the footwear market as a whole. Even though some brands saw gains in digital sales, many suffered huge losses over the first half of the year. In April, adidas received a €3 billion EUR government loan to offset the negative economic impact of COVID-19. The unflappable Nike even saw a drop, reporting a 38 percent dip in quarterly revenue this June even though its online sales increased by 75 percent. Under Armour and PUMA felt the crunch of store closures and shrinking sales as well, with the former reporting a 23 percent decrease in sales over the year's first quarter and the latter vaguely acknowledging "subpar profits and sales," ominous, open-ended terms that undoubtedly strike fear in the hearts of blue-blood capitalists.
As much as online shopping is the norm for many consumers, physical retail outposts provide a public face and a bastion of support for footwear brands — and the forced closures of flagship stores had a negative impact on business across the industry. These mandated closures were challenging for smaller independent retailers as well, who, without the seemingly endless cash flow of larger corporations, had to double down on the support of their loyal customers by running extensive online sales and offering initiatives like curbside pickup to drive business.
From a socially focused standpoint, the ongoing Black Lives Matter protests in the wake of George Floyd and Breonna Taylor's murders at the hands of police officers in Minnesota and Kentucky forced several companies to examine the systemic racism festering in their own ranks. Jordan Brand, Nike, adidas, Foot Locker and more announced several social justice initiatives and collectively pledged hundreds of millions of dollars towards social justice causes over the coming years. Although it remains to be seen exactly what these programs entail and how they'll be carried out, they seem to be a first step towards more awareness of racial justice.
The Nike Dunk's Second Coming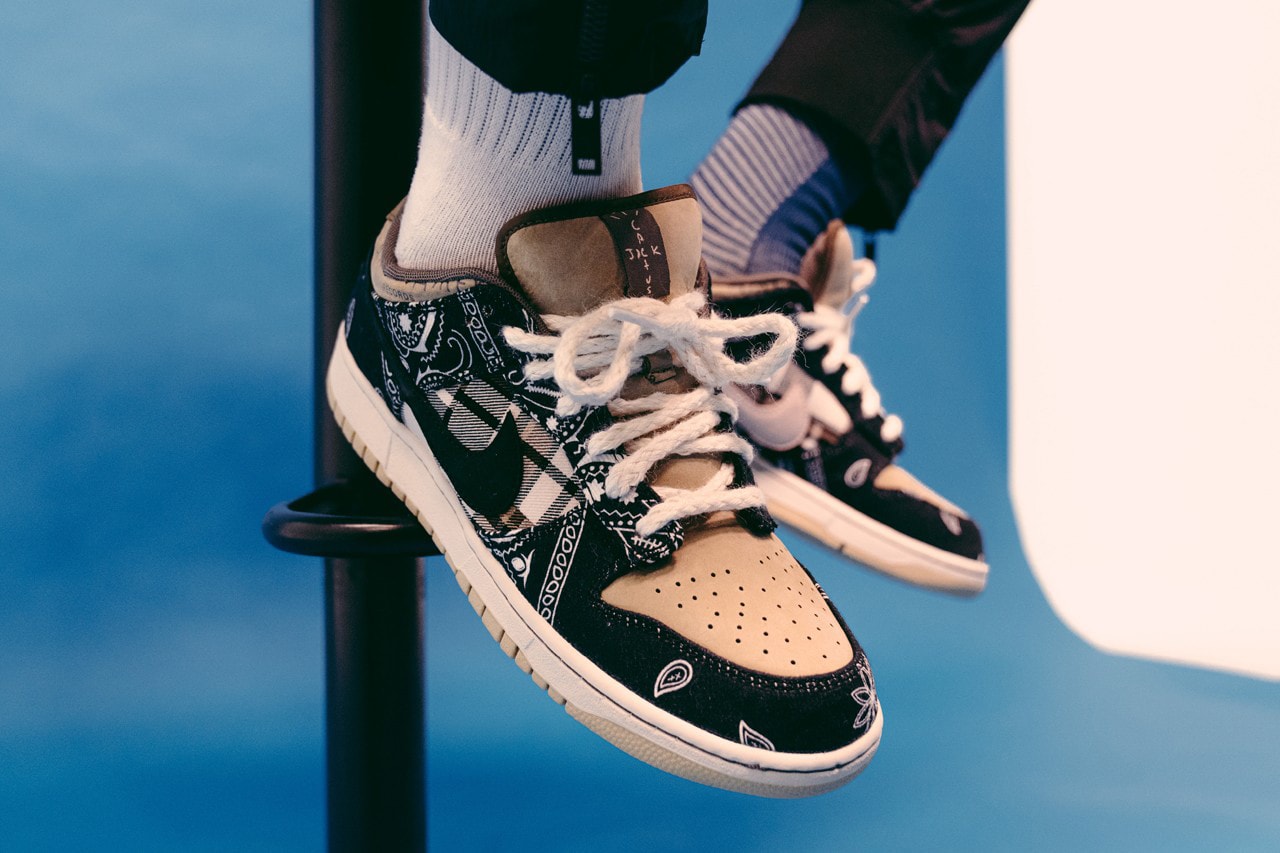 If there's one thing in the world of footwear that's gone exactly to — or even better than — plan in 2020, it's been the revival of the Nike Dunk. Any diehard footwear purist will be adamant in the fact that the Dunk never went away, and they'd be correct. However, its resurgence and the stratospheric speed at which it shot back to the top of the footwear world has been a sight to behold.
Nike Sportswear's Dunks have been the talk of the town since February's Dunk Low "Plum" and March's Dunk Low "Kentucky" and "Syracuse" ignited a frenzy for clean, classic colorways. They've been followed up by a "Team Tones" pack, COMME des GARÇONS collaborations and more — in the process becoming the "cool guy" shoe du jour, and a favorite of tastemaking Instagram archive pages.
Nike SB is approaching a level of stature not seen since its "golden era" in the aughts, thanks in large part to unexpected, pop culture-friendly collaborations with Travis Scott, Ben & Jerry's and 7-Eleven, the last of which was unfortunately canceled. They've also become a surprising favorite of celebrities like Scott's on-again, off-again "billionaire" girlfriend, and are approaching absurd status on the secondary market, with recent pairs, like the aforementioned Ben & Jerry's, selling for handsome four-figure sums. We're only halfway through 2020, but crowning the Dunk as the shoe of the year right now certainly wouldn't be egregious.
Lap of Luxury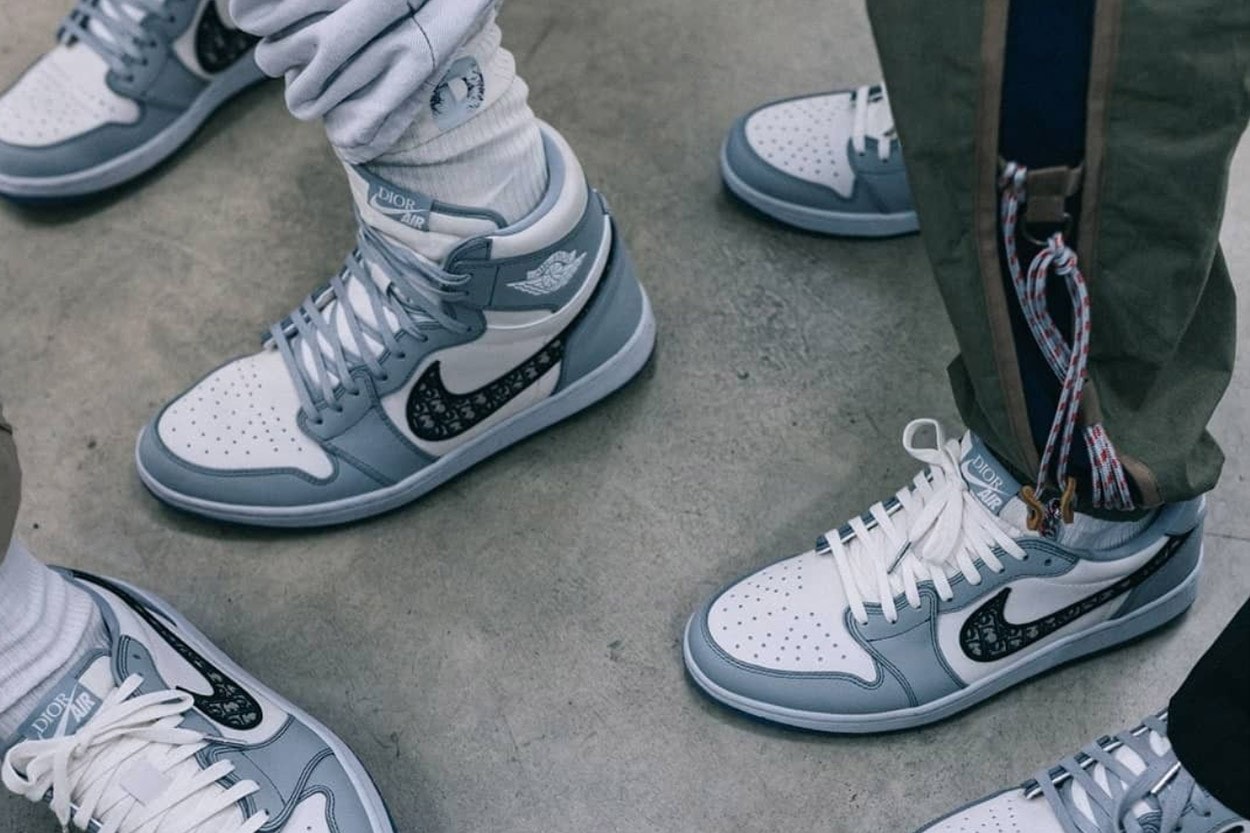 Luxury brands and streetwear have always enjoyed a symbiotic relationship, even when the exchange isn't always equal. However, as we mentioned at the top of the year, the lines between runway and street couture have been blurred to the point of nonexistence.
Nowhere is this more apparent than Dior's Air Jordan 1, a handmade $2,000 USD-plus basketball sneaker that's been the apple of many a footwear aficionado's eye for the entire year. Combining the effortless elegance of Michael Jordan's first signature silhouette with Thibo Denis and Kim Jones's Parisian craftsmanship, it portrays what was once a performance sneaker as an object of opulence — much in the same way a Dior handbag or dress is.
Of course, Virgil Abloh is pushing this high-street ethos as well, gearing up for a drop of the Off-White™ x Air Jordan 4 "Sail," his first go around with an Air Jordan since February's Off-White™ x Air Jordan 5. Although some may be delayed, new co-crafted kicks from sacai, AMBUSH, Prada and more are also slated to launch this fall, a welcome change in the market as in-line styles from couture houses have failed to make a great deal of noise in the year's first six months.
This isn't due to a lack of trying: Valentino, Gucci, Givenchy and more have released several new styles. For one reason or another, they've simply failed to connect. It may be because of the economic downturn due to COVID-19, it may be because of a push towards suiting or it may be because high fashion footwear needs another jolt in the arm. Regardless, it'll be interesting to see where couture sneakers wind up after the holiday season.
Loafers to Slippers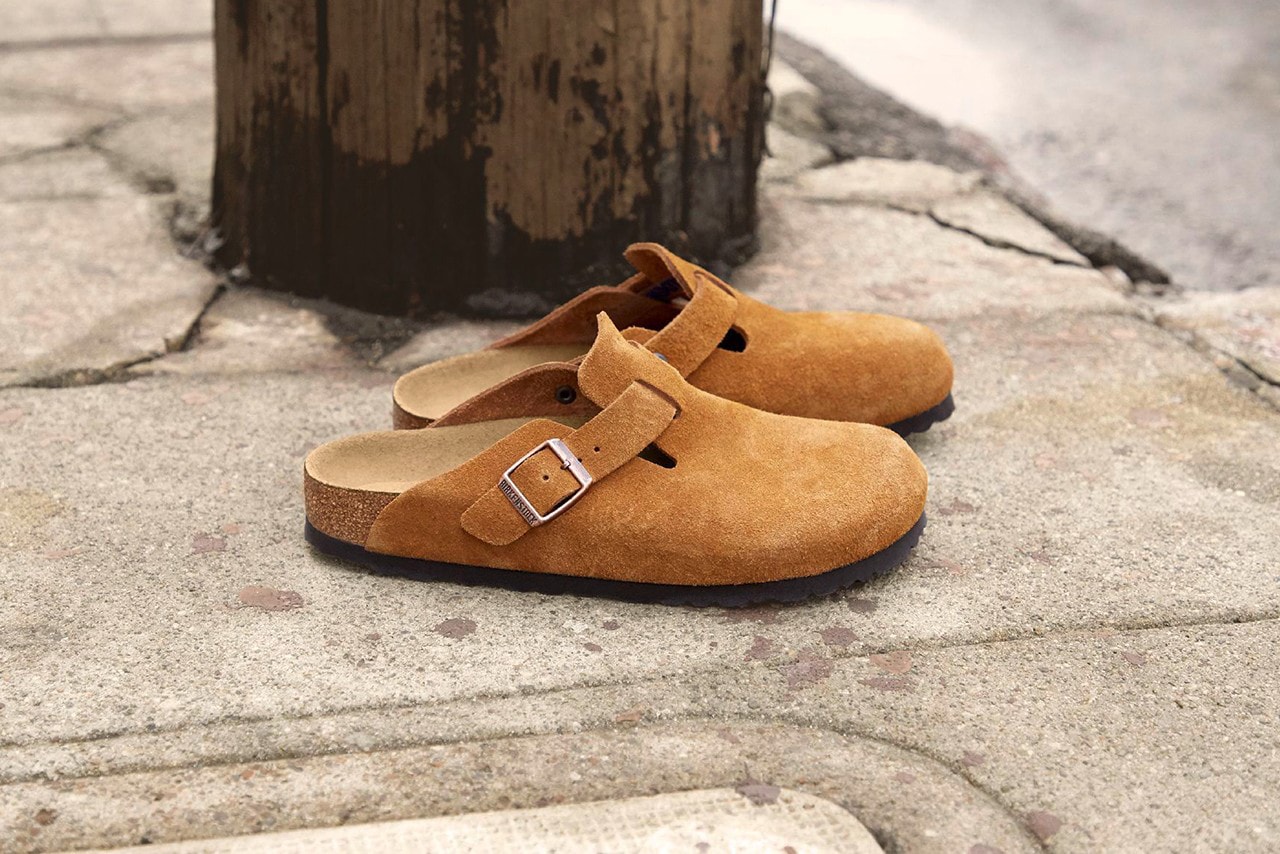 With classic tailoring making its way back to the forefront of menswear, 2020 was set to be the year of the loafer for those who shy away from sneakers. Building on the huge success of Dr. Martens in 2019, loafers were prepared to dominate the traditional menswear market, and even nab some converts from the sneaker world.
Then COVID-19 hit and everything changed. With the majority of the world working from home, professionals in various fields began looking for easy, comfy shoes — something they could wear around the house, but briefly step out in if needed. For those that didn't need to leave the home, the answer was slippers. For those that did, it was often the Birkenstock Boston, a masterful mule from a fiercely proud shoemaker that's been around for 250 years. Although versatility and function trumped the refined elegance of the loafer, it may create a new norm post-COVID: many people who've swapped out jeans for sweats and shoes for slides and mules aren't going to be interested in switching back.
YEEZY Ascends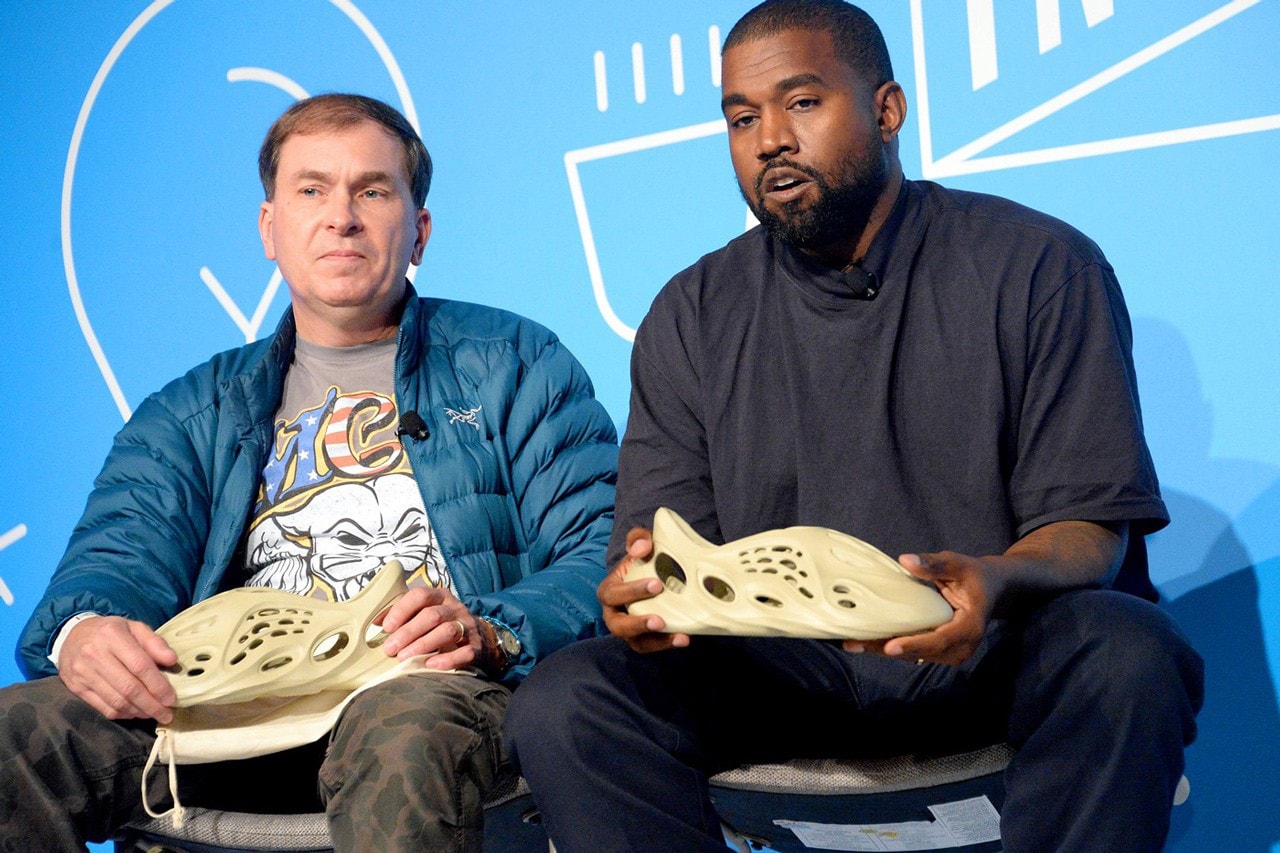 Much as we predicted Kanye West's adidas YEEZY line has entered a new chapter in 2020. West and the Trefoil won NBA All-Star Weekend in February by rolling out a fleet of sherp trucks stocked with the basketball-inspired YEEZY QNTM, and having associates toss out pairs to the adoring masses like Jesus's disciples using five loaves and two fish to feed the multitudes.
Legendary footwear designer Steven Smith helped West further his vision as well, assisting in the creation of the YEEZY Foam Runner — the YEEZY line's first domestically-produced product. It may very well be the first of many, however: West is looking to gradually move his manufacturing enterprises to his adopted hometown of Cody, Wyoming. Although this will be done under the umbrella of his new partnership with Gap, don't be surprised if YEEZY pushes domestically made footwear as a cornerstone of its business going forward.
All this is going on while models like the YEEZY BOOST 350 V2 and YEEZY Slide continue to sell out rapidly as well, showing the strength of West's co-sign even in an economic downturn. However, it is worth noting that this success is not without its caveats. Despite strong sales, continued media attention and its billion-dollar valuation, YEEZY recently received more than $2 million from the US government's Paycheck Protection Program, reportedly saving 106 jobs at the company. This goes to show that not even Yeezus is invincible to the tides of a shifting market, and raises real, valid questions about the feasibility of the company's push to domestically produce its goods in the foreseeable future.
The Air Jordan 1 Achieves Total Ubiquity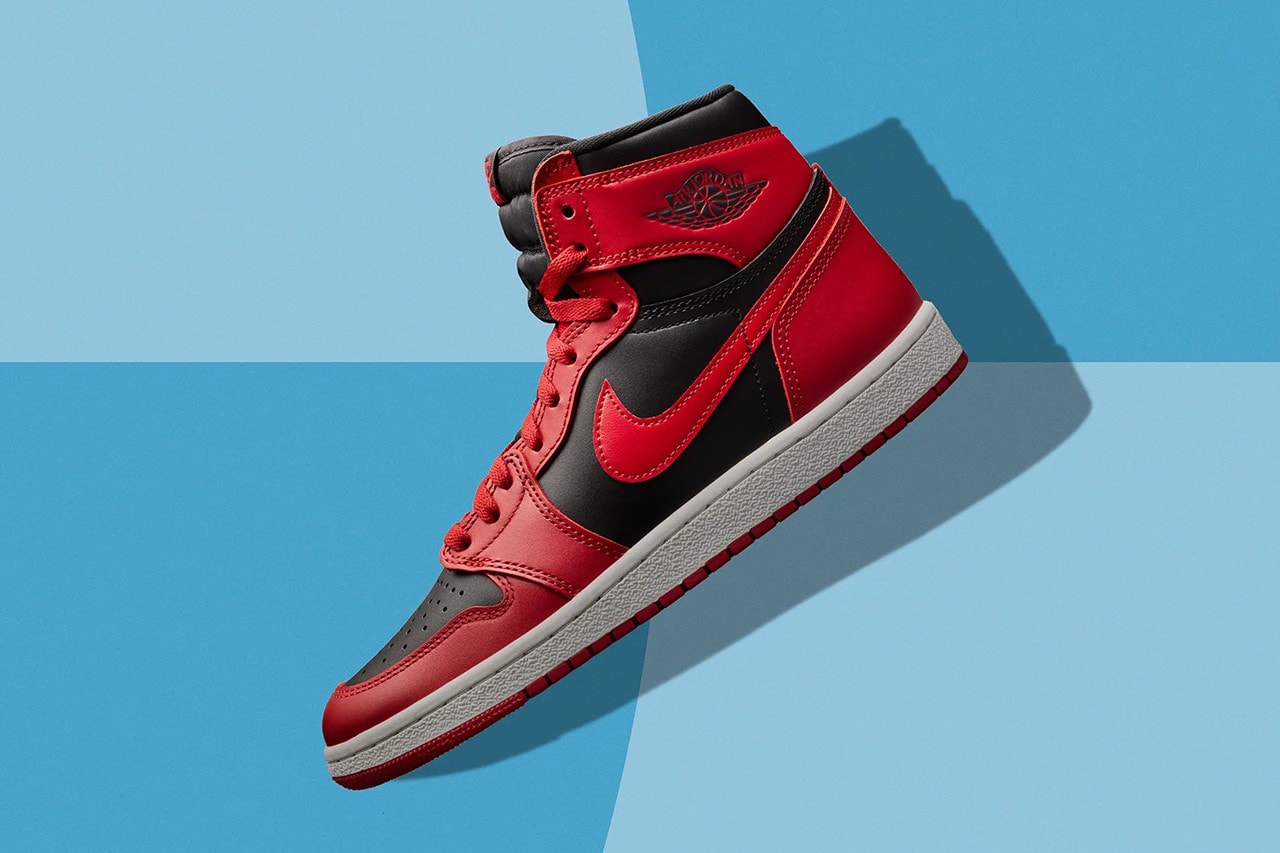 Dare we say that Jordan Brand's Air Jordan 1 has become the modern-day equivalent of Converse's Chuck Taylor? In today's modern world of sneakers, it's become completely ubiquitous. With the frequent pushing of releases and general uncertainty of the footwear industry in 2020, the Air Jordan 1 selling out each and every time it drops has been one of very few things you can count on week after week. What's even more surprising is that the Air Jordan 1 Mid and Air Jordan 1 Low — once the provenance of mall chain stores, haughtily scoffed at and long demeaned as a milquetoast selection by footwear die-hards — have become more than acceptable: they've become desirable.
In an undeniable paradigm shift, non-OG Air Jordan 1 releases, of which there are plenty, rarely excite tenured sneakerheads anymore. However, that's not a bad thing. It shows that the AJ1 has transcended the world of sneakers, and become woven directly into the fabric of mainstream pop culture, pushed to the zenith of success by clever marketing, great design and an extremely potent boost from The Last Dance, which took us back to MJ stealing the show in his final game against the New York Knicks at Madison Square Garden, all with the OG "Chicago" on his battered feet. A game-worn, signed Air Jordan 1 "Chicago" was even sold at auction for over $500,000 USD.
Can a shoe simultaneously be a standout and a stanchion? If any shoe can, it's the Air Jordan 1, and that's been proven without a doubt over the course of this bumpy year.
---
For contrast check out HYPEBEAST's "What to Expect From Sneakers in 2020," published in January.