Marilyn Manson Announces New Album Alongside Titular Track 'We Are Chaos'
Marking the artist's 11th studio album.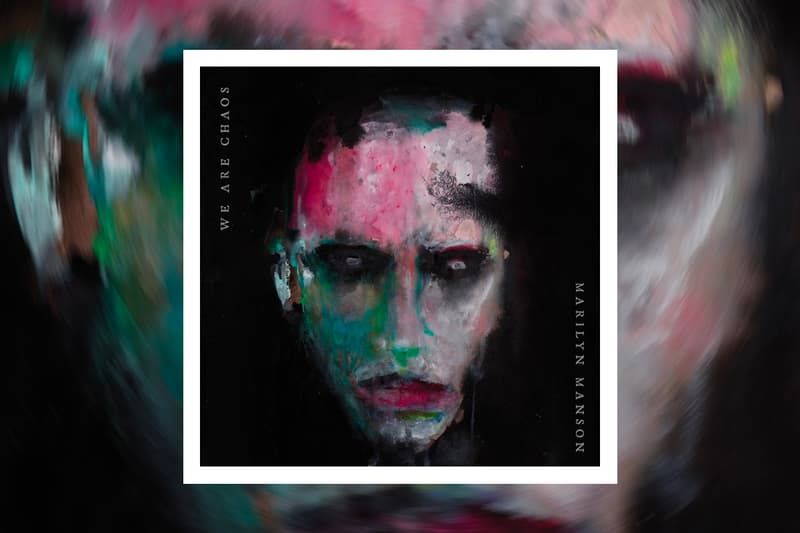 Marilyn Manson has announced a new album dubbed We Are Chaos, along with the release of a music video for its title track. The upcoming project marks Manson's 11th studio album, a follow-up to his 2015 Heaven Upside Down.
We Are Chaos is a 10-track LP produced by Shooter Jennings, and its lead single offers a vivid glimpse at the kind of sound fans can expect from it. Clocking in at a little over the four-minute-mark, the song is entrenched in a dreamy, nocturnal mid-tempo groove backed by vibrant acoustic guitars and Manson's haunting vocals. The track is accompanied by an artful music video that's laced with dark, sinister imagery that cuts between surrealist motifs and portraits of Manson.
In a press release, Manson gave a detailed account of the concept behind the album: "This concept album is the mirror Shooter and I built for the listener — it's the one we won't stare into. There are so many rooms, closets, safes and drawers. But in the soul or your museum of memories, the worst are always the mirrors. Shards and slivers of ghosts haunted my hands when I wrote most of these lyrics. Making this record, I had to think to myself: 'Tame your crazy, stitch your suit. And try to pretend that you are not an animal' but I knew that mankind is the worst of them all. Making mercy is like making murder. Tears are the human body's largest export."
Marilyn Manson's upcoming LP We Are Chaos is slated to land on September 11. Scroll above to watch the title track's music video.
Most recently, A$AP Ferg has teased a potential Marilyn Manson collab.