Cole Haan and Jeff Staple's Latest Collaboration Is Designed for a New Generation of Innovators
The limited-edition Cole Haan x STAPLE ØriginalGrand Ultra wingtip oxfords are available now.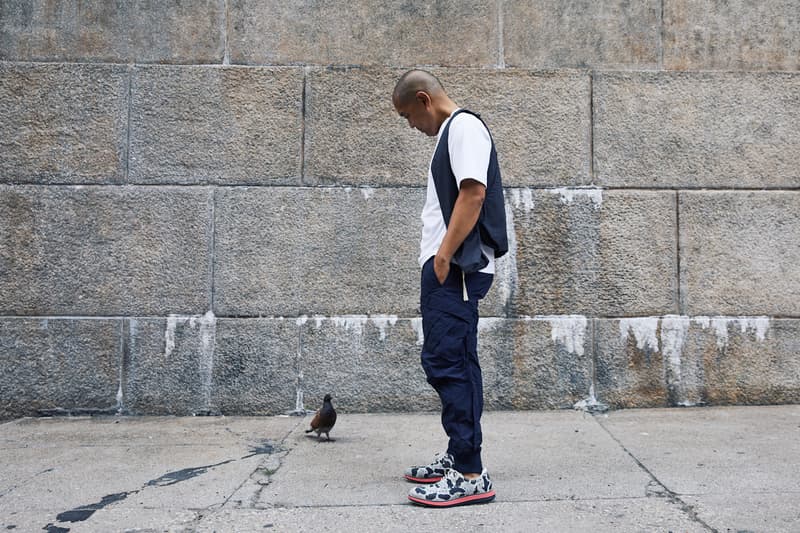 1 of 2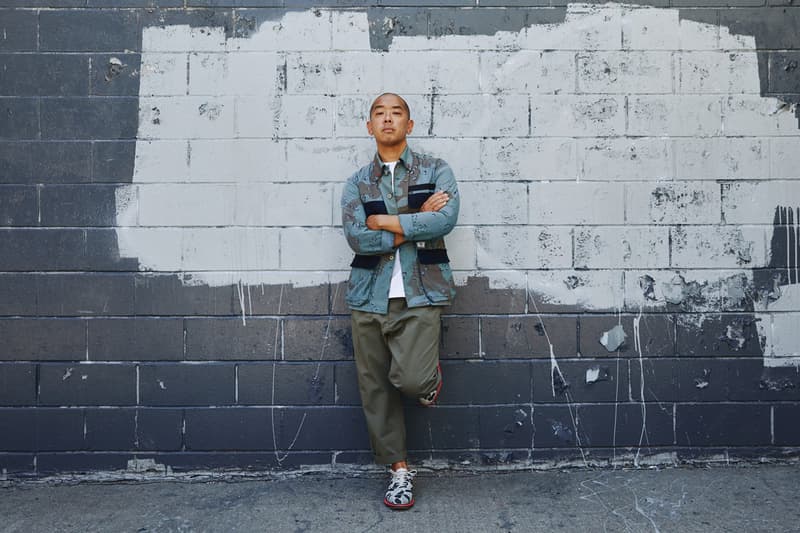 2 of 2
Following the introduction of the ØriginalGrand Ultra collection, Cole Haan is once again teaming up with STAPLE Design founder and streetwear legend Jeff Staple, to deliver two new versions of the Cole Haan x STAPLE ØriginalGrand ultra wingtip oxfords. The latest collaboration bridges the gap between decades-old craftsmanship and futuristic takes on wearability through new lightweight technology. The collection was created for those who are working for what they believe in and exhibit the hustle and determination to get there, like Staple himself.
Like the ØriginalGrand, Staple's origin story is one of defying convention and acts as a source of inspiration for the next generation of creatives. In 1997, he walked into a boutique as a student wearing a shirt he had printed in a silkscreen class and walked out of the store with an order of 12 shirts. These T-shirts would go on to become the foundation of Staple Design, allowing him to leave Parsons to officially start his own brand, leading to famed collaborations with tops brands shortly after. But it wasn't always smooth sailing for Staple as he had to go through the rigors and growing pains of a small independent brand in the midst of a cultural shift. "Becoming a globally-known brand was a very slow, step by step process — one step at a time, grind till I get there," he explains.
1 of 2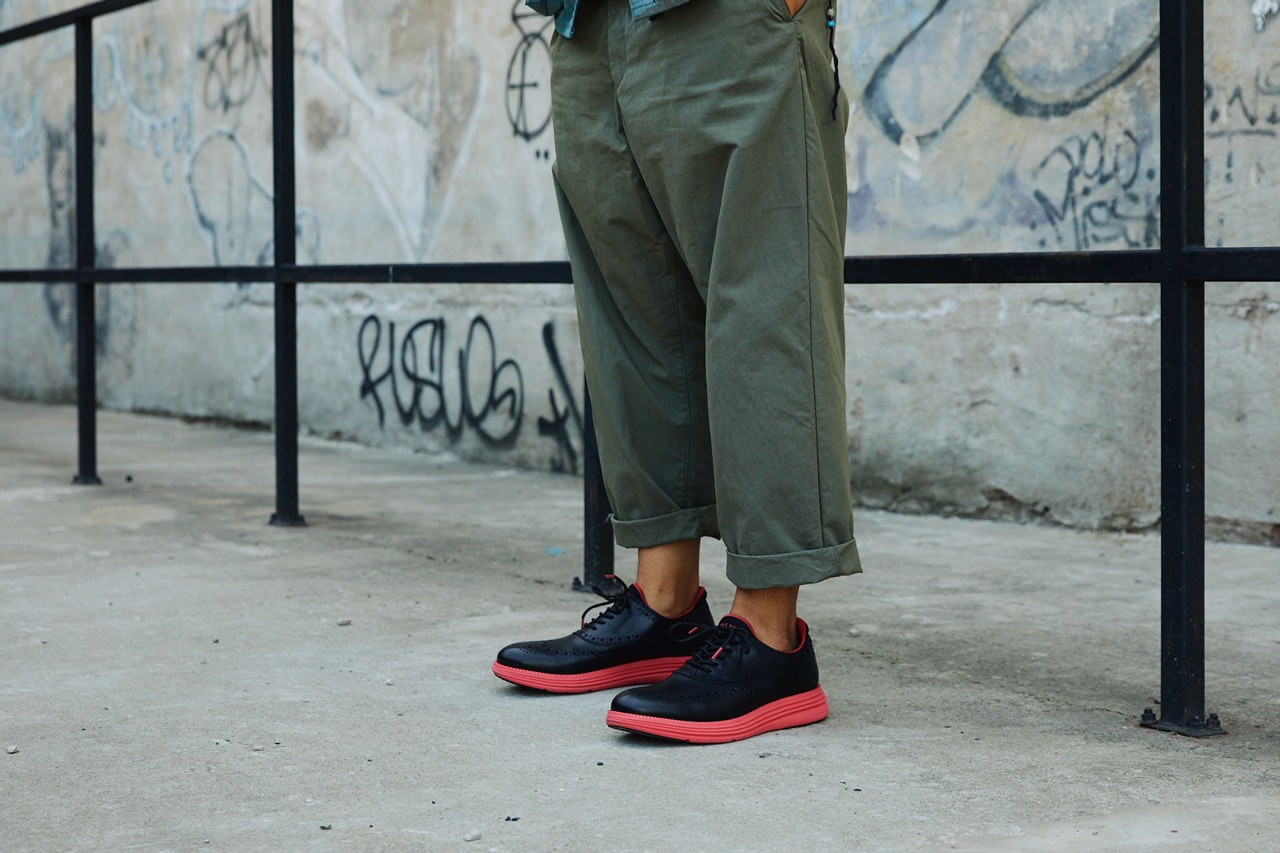 2 of 2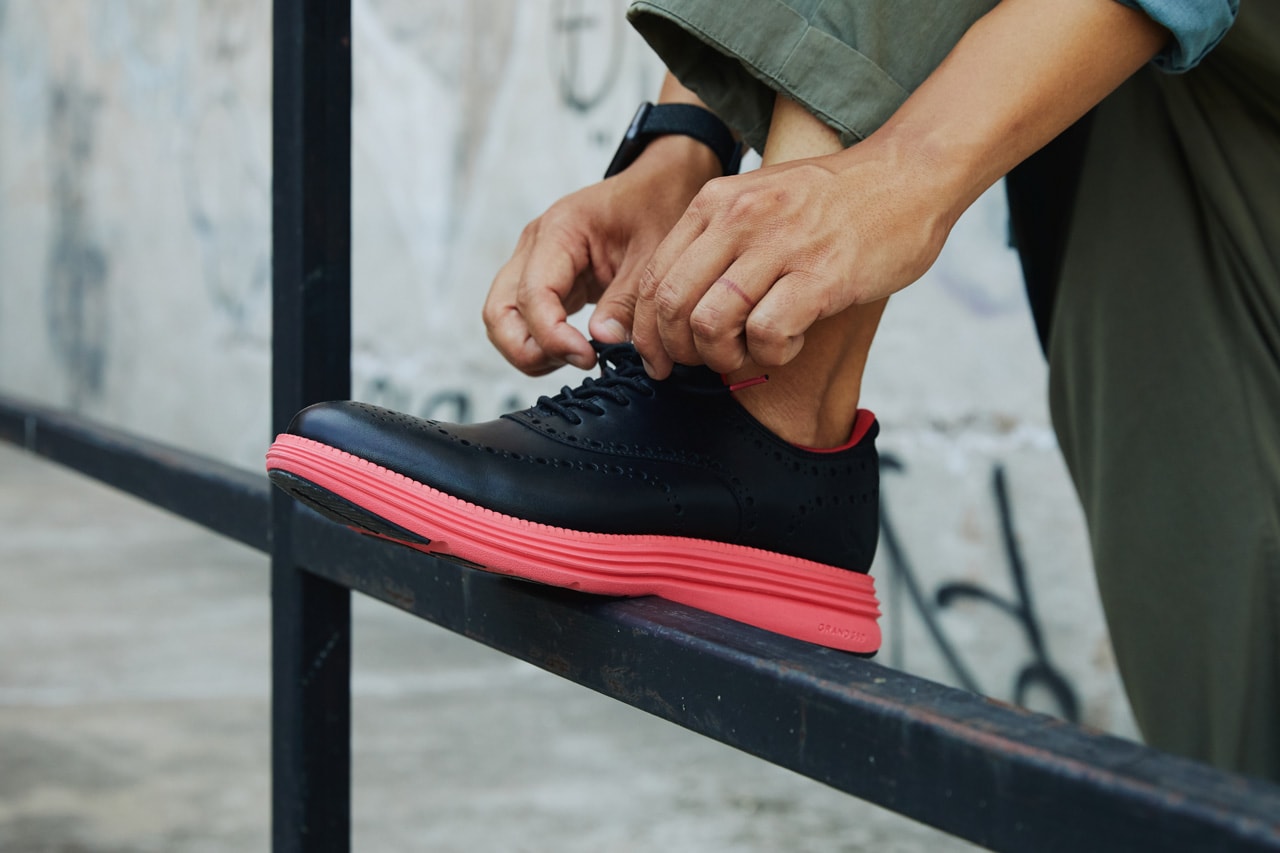 Yet, it is this pace and work ethic that fueled Staple's success. Throughout his career, ambition has remained the through-line that defined his success, while continuously innovating and adding new life to his designs — an approach he shares with Cole Haan. The lightweight silhouette was inspired by the movement of astronauts in space. Cole Haan applied this thinking to the design in order to create an avant-garde twist on a classic silhouette, providing superior cushion and energy return. The brand's innovation combined with Staple's streetwear design sensibilities gives us two one-of-a-kind shoes, in both look and feel.
1 of 2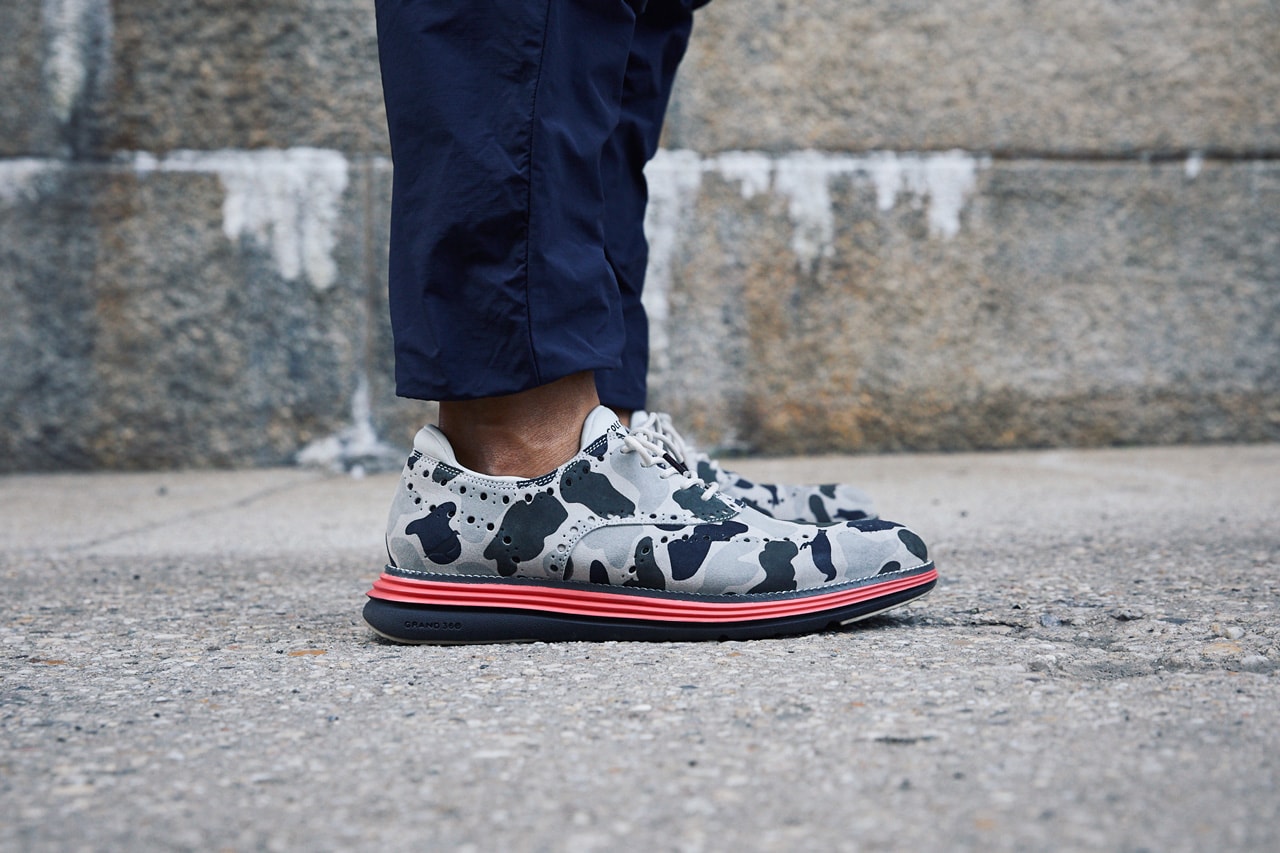 2 of 2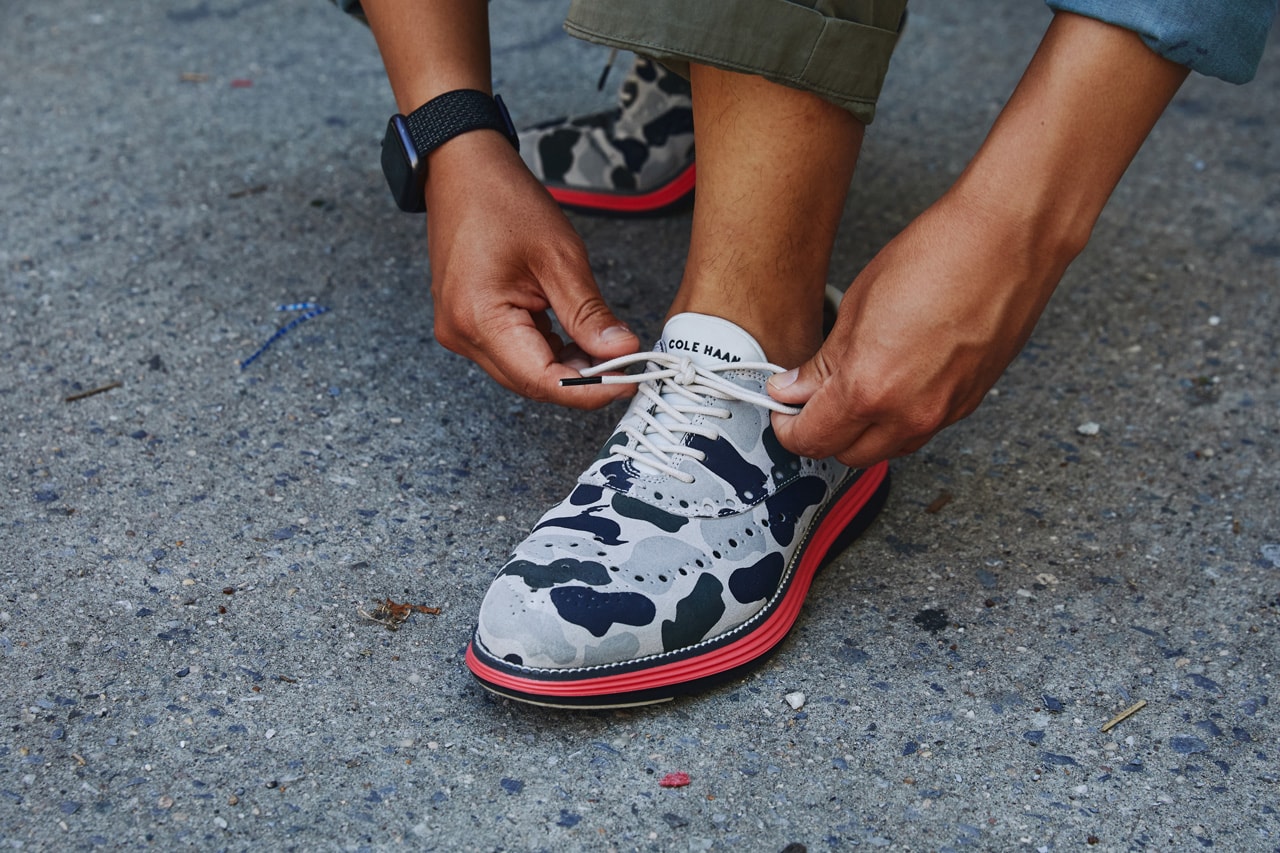 With this ethos in mind and experience under his belt, Staple's aim with this collection is to inspire young creatives to push forward themselves. "The common thing I notice when I speak to people, on the Business of HYPE podcast, is how often they'll speak about how they got from one place to the next, but then skip over all the in-between of actually getting there," he says. "I think that nuance is important." And Cole Haan and Staple delivered with a prototypical shoe that further explores that precise grey area within the world of collaboration, facilitating the necessity of continuously moving the needle forward with tradition in mind and future in form.
1 of 2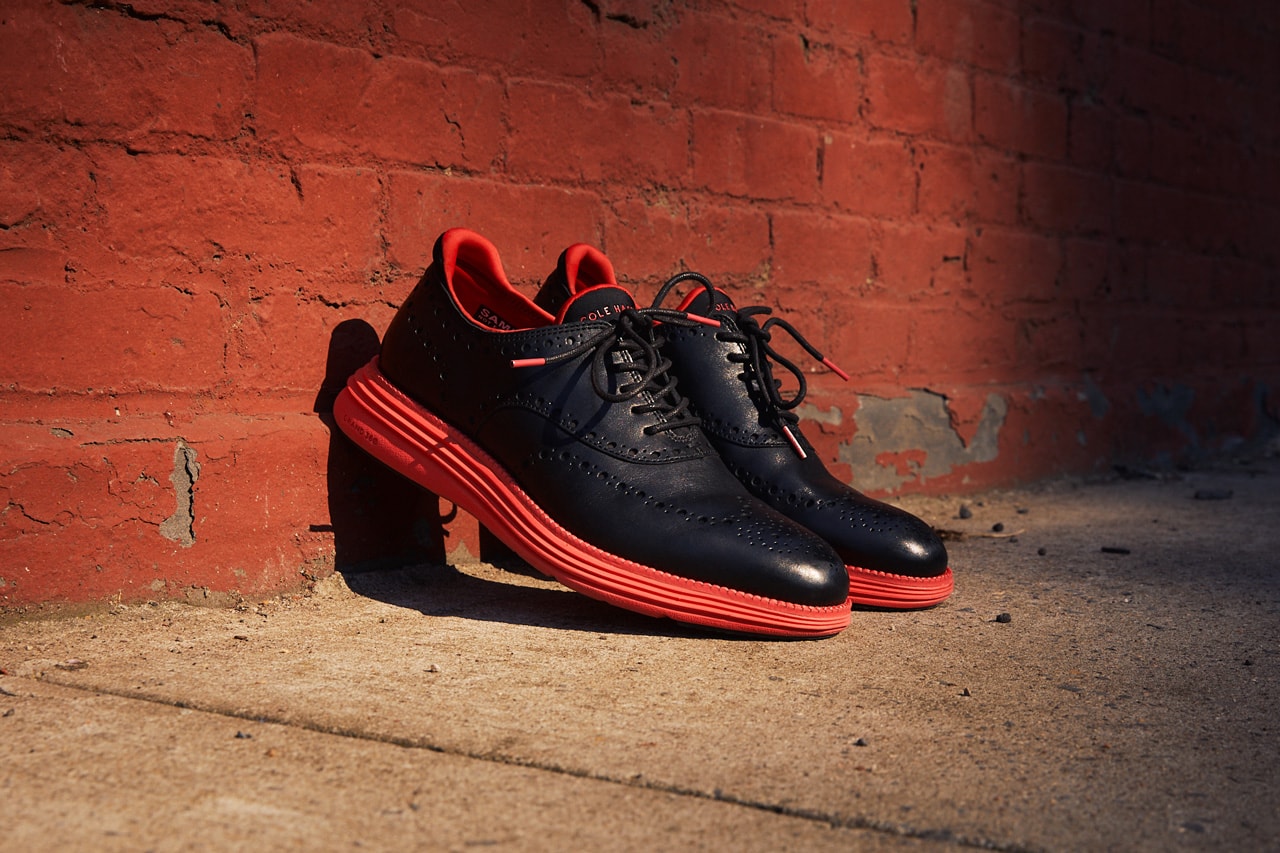 2 of 2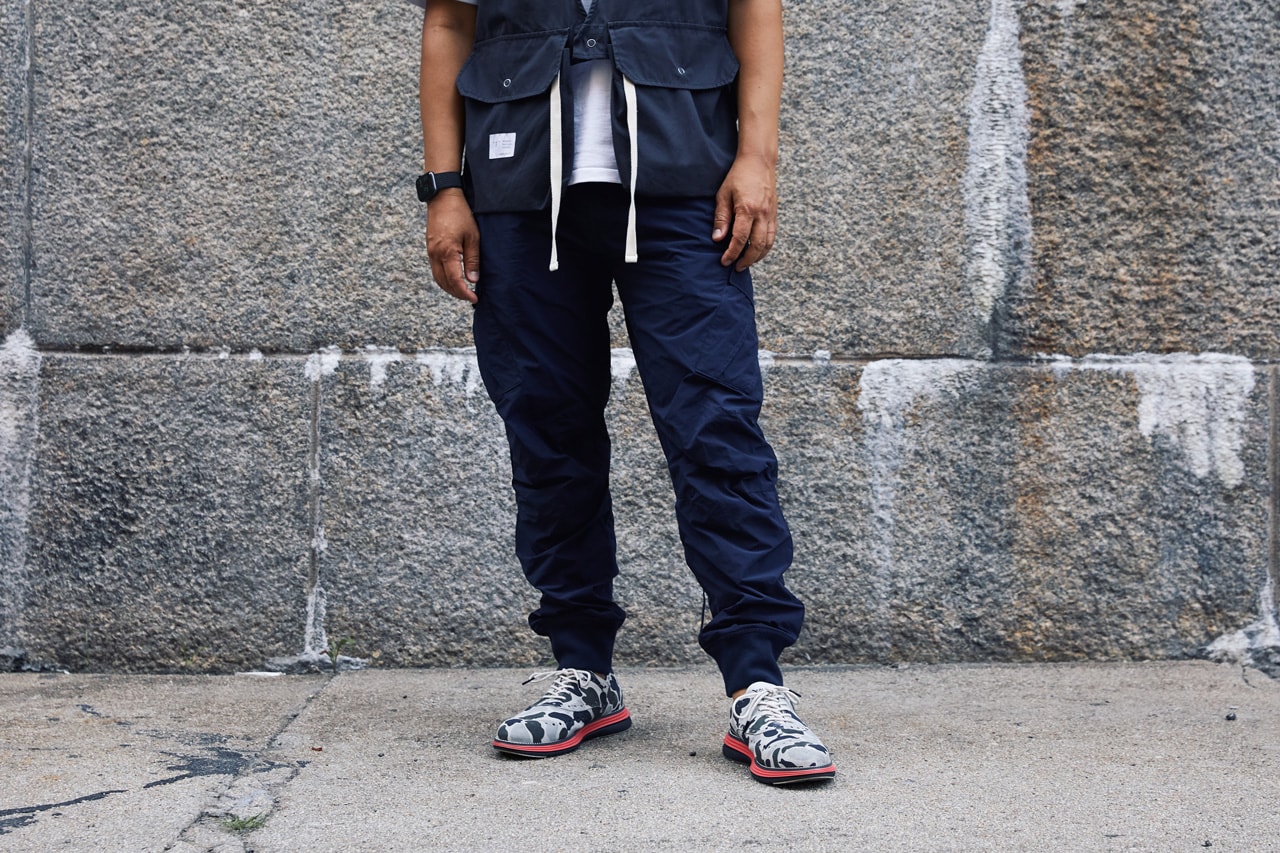 Check out the latest additions to the ØriginalGrand Ultra collection in the images above and head to Cole Haan's website where the Cole Haan x STAPLE ØriginalGrand Ultra wingtip oxfords are available now in "Black Leather" and "Camo Suede" for $180 USD.