After 130 Years, Quaker Oats Retires Aunt Jemima Brand and Logo
Acknowledging its origins are based on a racial stereotype.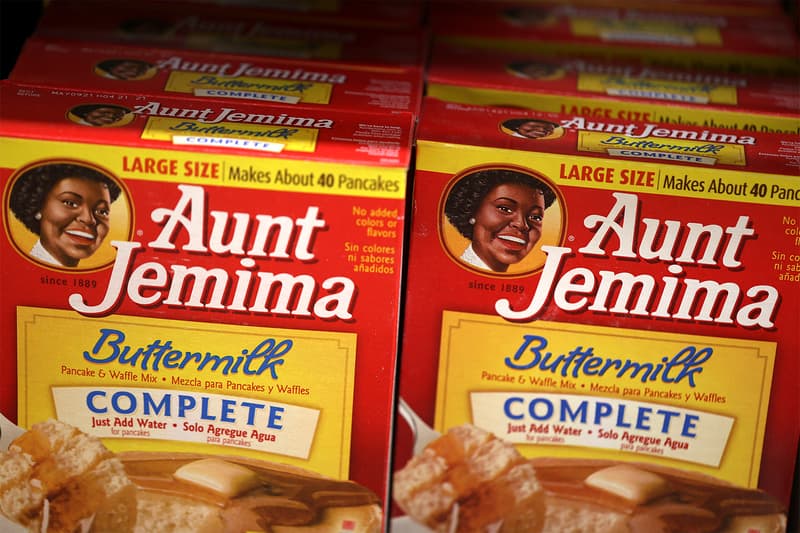 In response to recent events spurring the support for the #BlackLivesMatter movement and repeated calls over the years, the Quaker Oats, now owned by Pepsi Company, is now set to retire the Aunt Jemima brand and logo after 130 years.
Acknowledging its origins are based on a racial stereotype, "As we work to make progress toward racial equality through several initiatives, we also must take a hard look at our portfolio of brands and ensure they reflect our values and meet our consumers' expectations," Quaker said in a statement.
Despite evolving over the years, the brand's origin and logo are based on the song "Old Aunt Jemima" from a minstrel show performer and reportedly sung by slaves. Though the official Aunt Jemima site notes the brand and logo started in 1890 and is based on Nancy Green, a "storyteller, cook and missionary worker," but fails to mention how she was born into slavery.
The idea of Aunt Jemima is inherently tied to the concept of a "mammy," which stems from Southern racism referring to "a devoted and submissive servant who eagerly nurtures the children of her white master and mistress while neglecting her own." For a while now many have pointed out the racist ads and problematic identity of the breakfast food brand.
As part of the Pepsi Company's $400 million USD set of initiatives to support the black community, the Aunt Jemima brand will be donating $5 million USD over the next five years "create meaningful, ongoing support and engagement in the Black community." There is currently no word on the future look and name of the brand.
Following suit, the Mars, owners of the Uncle Ben's brand, said that "now is the right time to evolve the Uncle Ben's brand, including its visual brand identity, which we will do." While Conagra, which owns Mrs. Butterworth's, noted a complete brand and packaging review stating, "our packaging may be interpreted in a way that is wholly inconsistent with our values."
In case you missed it, the Black Lives Matter Foundation apparently has no affiliation with the BLM movement.