Hender Scheme Crafts Eclectic Lab-Inspired "Science Vases"
From sleek flasks to flat petri dishes.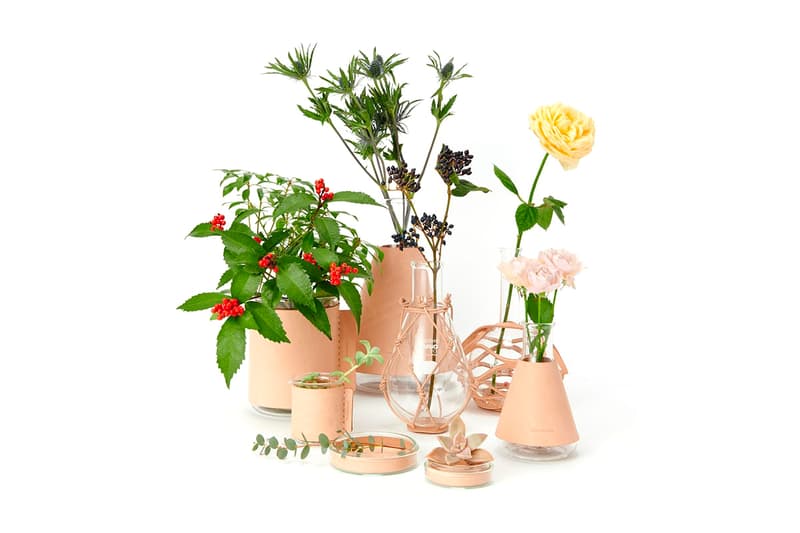 1 of 6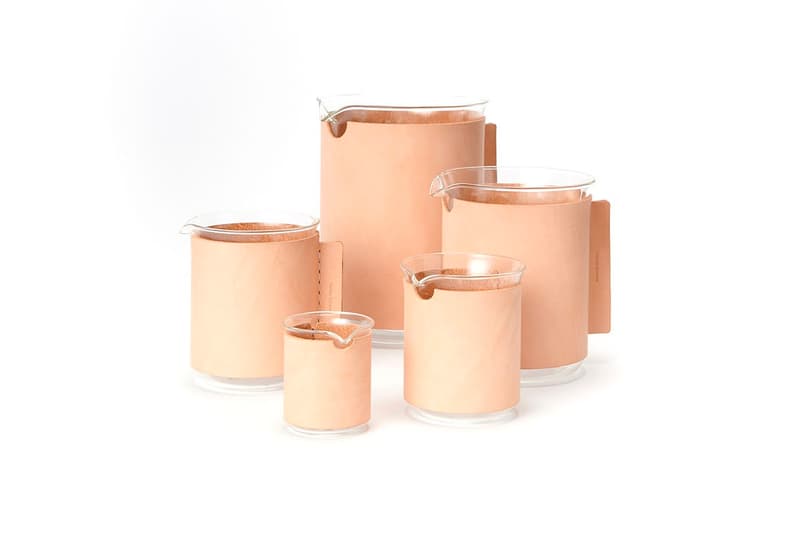 2 of 6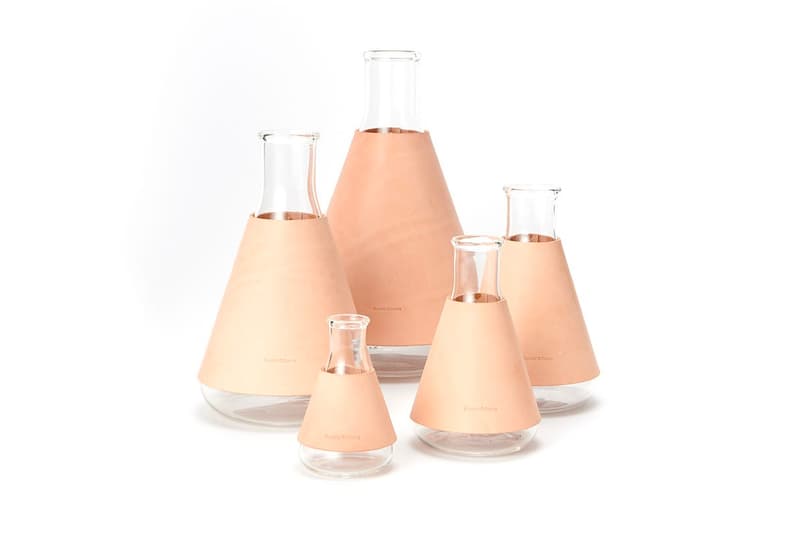 3 of 6
4 of 6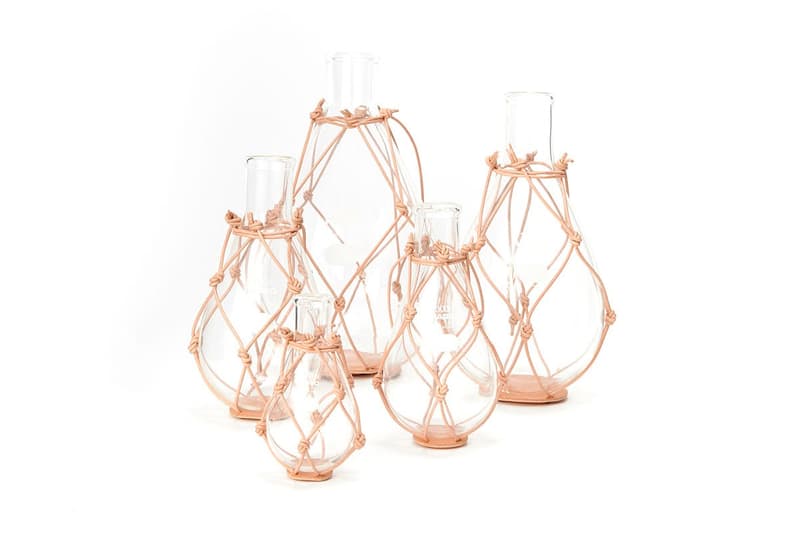 5 of 6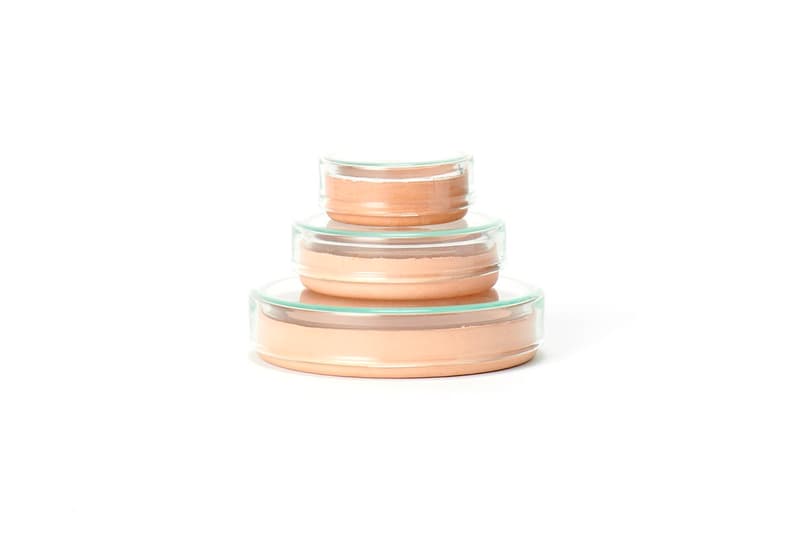 6 of 6
Hender Scheme's latest craftwork is an eclectic set of "science vases," a range of lab-inspired glass wares accompanied by the Japanese label's signature raw leather. This release follows Hender Scheme's expansive Fall/Winter 2020 footwear lineup.
The capsule includes a variety of glass containers, from skinny flasks to flat petri dishes, to accommodate plants and flowers of all shapes and sizes. Each piece comes with a molded leather sleeve that wraps around its glass body, so the vases develop unique patinas with wear as they age. The beaker's sports a leather sleeve that covers most of its body; the conical, another sleeve covering the slanted bottom half; the volumetric, an intricate basket-like net surrounding the spherical container, the ovular "Kjeldhalh," a knotted net and the petri dish, which comes with a sleek leather base. The leather accouterments can be removed so that the user can clean each vase thoroughly.
Hender Scheme's "Science Vases" are currently available on the label's website, ranging from $51 – $205 USD.
For more from Hender Scheme, check out the label's DIY leather home slippers.
Hender Scheem Kjeldahl Flask