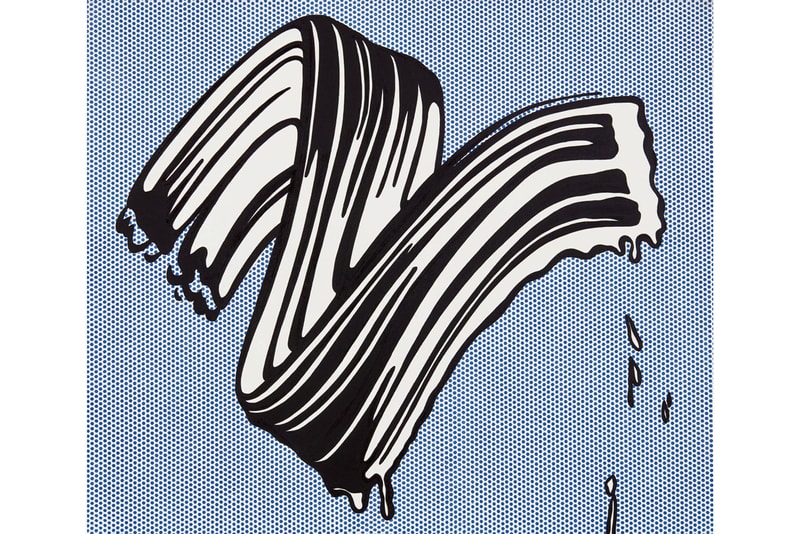 Roy Lichtenstein's 'Brushstroke' Painting Is Expected to Fetch $30 Million USD at Auction
One of the few works from the iconic series that remains in a private collection.
---
Next month, Sotheby's is bringing Roy Lichtenstein's White Brushstroke I (1965) painting to its New York contemporary evening sale. Produced as part of the Pop artist's seminal "Brushstroke" series, the work is one of the few remaining in private hands and is estimated to sell for up to $30 million USD.
Lichtenstein depicts the gestural expression of the painting brushstroke over a series of his signature Ben-Day dots, reducing a subject to its most basic symbol. "This is Pop at its most profound core," David Galperin, head of Sotheby's contemporary art evening auctions in New York, said in a statement. "White Brushstroke I is an icon of Pop Art, capturing in a single painting the rupture that this movement invoked in an entire generation of postwar picture-making."
White Brushstroke I appeared in two of Lichtenstein's surveys at the Guggenheim, as well as at the Museum of Contemporary Art in Los Angeles and other institutions. Related brushstroke works are in the permanent collections at the Whitney Museum and the Art Institute of Chicago, making the painting a major piece in Sotheby's contemporary evening sale. Another highlight from the auction includes Francis Bacon's Triptych Inspired by the Oresteia of Aeschylus from 1981, which is expected to sell for $60 million USD.
Sothebys' New York contemporary evening sale will take place on June 29. Its plans are currently "pending the lifting of certain restrictions and confirmation from the relevant authorities."
In case you missed it, Sotheby's recently achieved its highest-ever online auction record with George Condo's 2005 painting Antipodal Reunion.