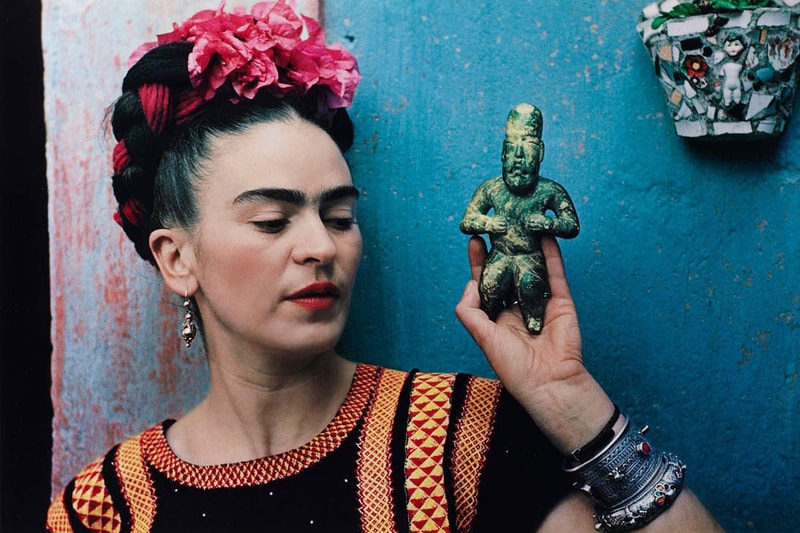 Take a Tour of Frida Kahlo's House in Mexico City From Your Own Home
Casa Azul features over 300 pieces of the artist's belongings.
---
For those looking to escape the confines of their home for a short while during quarantine, viewers can now go inside Frida Kahlo's home in Mexico City through a 360 degree virtual tour. The virtual exhibition, titled "Appearances Can Be Deceiving," features over 300 pieces of Kahlo's belongings and gives viewers a closer look at the private world of one of the most celebrated female artists.
Also known as Casa Azul, the eye-catching blue villa was where Kahlo spent the majority of her life. The house includes the original furniture from when she lived there, as well as her personal possessions, like brightly colored skirts, embroidered blouses and a traditional Mexican dress. Some of the painter's most important works, like Long Live Life, Frida and the Caesarian Operation and Portrait of My Father are on display, along with works by her husband Diego Rivera.
The artist's prosthetic leg, which was made following the amputation of her right leg in 1953, is found in her bedroom. In the kitchen, a bright yellow table marks the spot where Kahlo and communist revolutionary Leon Trotsky spent time together. Gardens surrounding the blue villa are filled with lush plants, while the courtyard houses Aztec and Toltec statuettes.
Check out "Appearances Can Be Deceiving" for yourself via the virtual tour.
In other news, the works of Meguru Yamaguchi will be featured in Taipei Dangdai's first-ever virtual art fair.