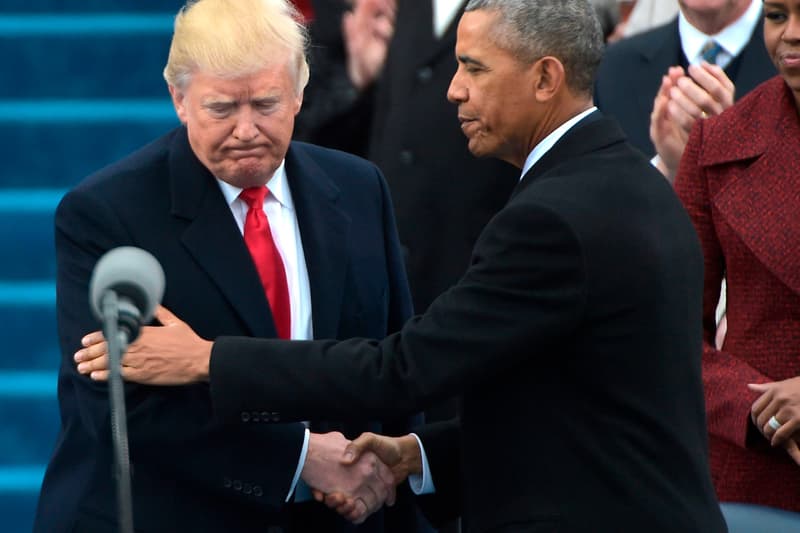 Trump May Not Unveil Obama's Portrait at The White House
Breaking a 40-year-old tradition.
---
On Tuesday, NBC reported that President Donald Trump may not unveil former President Barack Obama's portrait at The White House, breaking a 40-year-old tradition. The article also revealed that Obama wasn't interested in attending the event after Trump allegedly accused him of unspecified crimes during his presidency.
According to recent story on CNN, an administration official stated that there have been conversations between The White House and Obama's team to mount the portrait, but a date for the unveiling hasn't been scheduled. "Presidential portrait unveilings are one of the three events that bring former presidents together. This level of animosity between a sitting president and his predecessors is unprecedented in modern history," Kate Andersen Brower, author of Team of Five: The Presidents Club in the Age of Trump, told CNN.
In the past four decades, first-term presidents have hosted ceremonies in the East Room of The White House to unveil the portraits of their immediate predecessors. In 2012, Obama unveiled the portrait of former President George W. Bush. "George, you went out of your way to make sure that the transition to a new administration was as seamless as possible," said Obama at the time.
If Trump and Obama were both willing to launch a portrait-unveiling ceremony together, the coronavirus pandemic could possibly set restrictions on it.
In other news, Sotheby's recently announced an online lockdown auction called "I Have to Stay at Home."