Usher, Lil Jon & Ludacris Reunite on New Single "SexBeat"
The trio behind "Lovers and Friends" and "Yeah!" is back.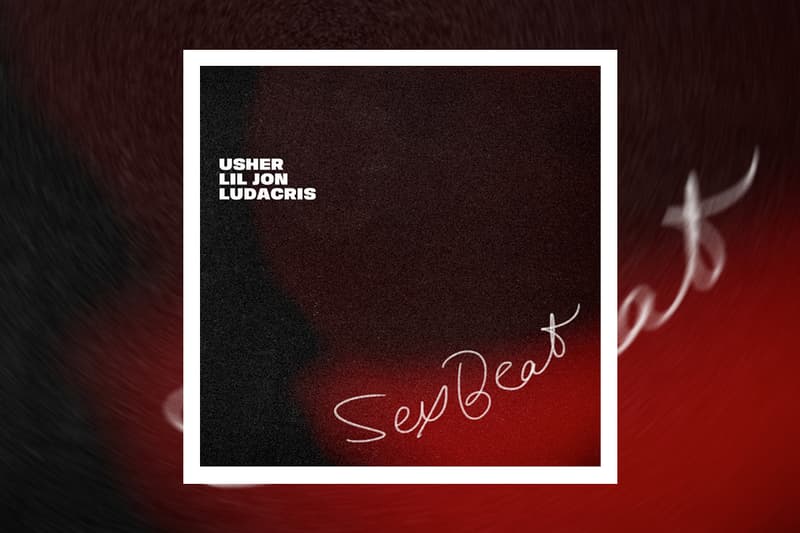 In an Instagram Live battle with T-Pain last weekend, crunk legend Lil Jon gave fans a glimpse as his latest collaborative song alongside Usher and Ludacris. He explained that the song was recorded two years ago, but remained unreleased because Usher was hesitant about it. With fans going crazy over the snippet, Usher couldn't help but take to Twitter to tease a possible drop. As of tonight, the trio behind "Lovers and Friends" as well as "Yeah!" have officially reunited with the release of the single, titled "SexBeat."
Here's the Usher, Luda, Lil Jon record he just played pic.twitter.com/FDsvR3ym32

— Carrington Harrison (@cdotharrison) April 5, 2020
Yo!! … after that response last night to my new record after the battle between LilJon & TPain … I'm thinkin bout dropin this week … retweet me if you feelin it?"

— Usher Raymond IV (@Usher) April 6, 2020
Usher also joined Apple Music's Zane Lowe to speak on the new track and collaborating alongside Lil Jon and Ludacris:
This was the beginning, or actually the continuation of the process of introducing music for my project. It may turn into something more. You got to stay tuned […] But I will tell you this. It's undeniable. That's the one thing you can say about it. When Usher, Jon, and Luda come together it's always amazing. It allows us to stay connected to our core like us three together. No matter what Jon is doing, no matter where Ludacris is, no matter who I am, or where I'm going, or what type of music I'm introducing, when we come together, we go back to the center, like the orbit of who we all are as artists at our best. Usher, Jon, and Luda had to do it again. You know? It's time.
You can stream "SexBeat" below.
For more new music, stream Tory Lanez' latest mixtape, The New Toronto 3.