Record Store Day 2020 to Be Spread Across Three New Dates (UPDATE)
"We're focusing not on the party aspect of RSD, but on getting the great releases into your local store."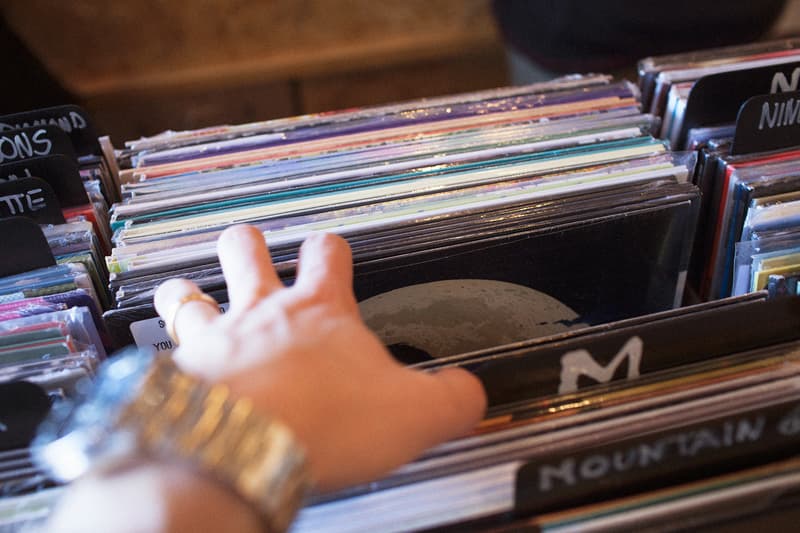 UPDATE (April 30, 2020): Record Store Day 2020 will now be spread across three new dates in an effort to encourage social distancing during the current coronavirus pandemic. The different dates of "RSD Drops" will occur on August 29, September 26 and October 24 with a different bundle of exclusive vinyl releases arriving each day.
The new focus isn't on the party and communal aspect of past Record Store Days during this climate, but instead, Record Store Day will shift to make sure that independent record stores involved in the event are able to bring in new revenue and keep afloat during the economic crisis brought on by the global health emergency.
"No one knows what kind of party we'll all be in the mood for, or able to hold safely, at any time this year, in any part of the world," an official statement read on the Record Store Day's Instagram account. "So we're focusing this year not on the party aspect of Record Store Day, but on getting the great releases on the RSD 2020 List into your local record store, and then into your collection."
Check out the full post below and stay tuned for more updates. In related news, Ariel Pink launched the Ariel Archives Retrospective Cycle 2 now available in limited edition vinyl prints and on streaming services.
---
UPDATE (March 14, 2020): Record Store Day 2020 has been delayed due to concerns over the recent spread of the coronavirus throughout North America and Europe. The international celebration of vinyl records was originally scheduled for April 18 with independent record stores across the globe selling both limited edition vinyl pressings and exclusive releases for one day only. Now the organizers of the event have announced that they're pushing the date back to Saturday, June 20. Record Store Day organizers had this to say about the decision:
"We've decided that the best of all possible moves is to change the date of Record Store Day this year to Saturday, June 20. We think this gives stores around the world the best chance to have a profitable, successful Record Store Day, while taking into consideration the recommendations of doctors, scientists, the World Health Organization, Centers for Disease Control, and the need to be good citizens of both local and worldwide communities.

We're working with all of our partners and our stores to make this change as smooth as possible for everyone who participates in Record Store Day: customers, record stores, artists, labels and more. Record Store Day is everywhere and we want to hold our party when everyone can gather around safely to celebrate life, art, music and the culture of the indie record store."
Look below for some highlights of limited pressings coming once Record Store Day 2020 arrives on June 20.
---
ORIGINAL STORY (March 5, 2020): Last year, the Recording Industry Association of America (RIAA) released their annual Music Revenues Report, stating that vinyl was slated to outsell CDs for the first time in 30 years. As the growing interest in vinyl records continues to grow among younger generations, the annual Record Store Day is right around the corner, returning on April 18 with some of the year's best limited edition runs.
Record Store Day was created in 2007 as a way to celebrate and promote independent record stores. Nearly 1,400 US stores in the US participate with thousands more around the globe joining. Releases span every genre, era and region. Some of the standouts this year include:
RECORD STORE DAY 2020 RELEASES
Charli XCX – Vroom Vroom EP on 12" clear-pressed vinyl.

Chief Keef – Back From The Dead 2 on two limited black and orange splattered vinyl records.

Denzel Curry – Bulls on Parade featuring Rage Against The Machine and Bad Brains covers.

Mac DeMarco – Other Here Comes The Cowboy Demos pressed on purple vinyl.

Billie Eilish – Live At Third Man Records acoustic recordings of her Nashville set pressed on opaque blue vinyl.

Eminem – "My Name Is"/"Bad Guys Always Die" 7" vinyl

Freddie Gibbs & Madlib – Piñata: The 1974 Version featuring a new Blaxploitation-themed cover and lacquered at half speed master by Metropolis Mastering in London for the highest fidelity.

The Notorious B.I.G. – It Was All A Dream: The Notorious B.I.G. 1994-1999 9LP box set featuring remastered versions of Biggie Small's discography.

Odd Future – The OF Tape Vol. 2 featuring limited runs of either a neon purple or neon pink vinyl press.

Ol' Dirty Bastard – Return To The 36 Chambers: The Dirty Version (25th Anniversary Edition) 7" singles box set featuring pressed blue, yellow and white vinyls numbered to 3,000.

Tyler, The Creator – Cherry Bomb (The Instrumentals) printed on opaque pink vinyl exclusively for Record Store Day 2020.

Tyler, The Creator – Cherry Bomb printed on translucent red vinyl exclusively for Record Store Day 2020.

Summer Walker – Last Day of Summer + Clear EP offered for the first time on vinyl.
Check out the full list of Record Store Day 2020 releases here. Revisit the offerings from Record Store Day 2019 as well.
In more music news, Megan Thee Stallion has announced her new SUGA album set to release this weekend.