NEPENTHES Founder Keizo Shimizu & Engineered Garments' Daiki Suzuki Talk Americana
The two detail the beginnings of NEEDLES and Engineered Garments, inspirations and more.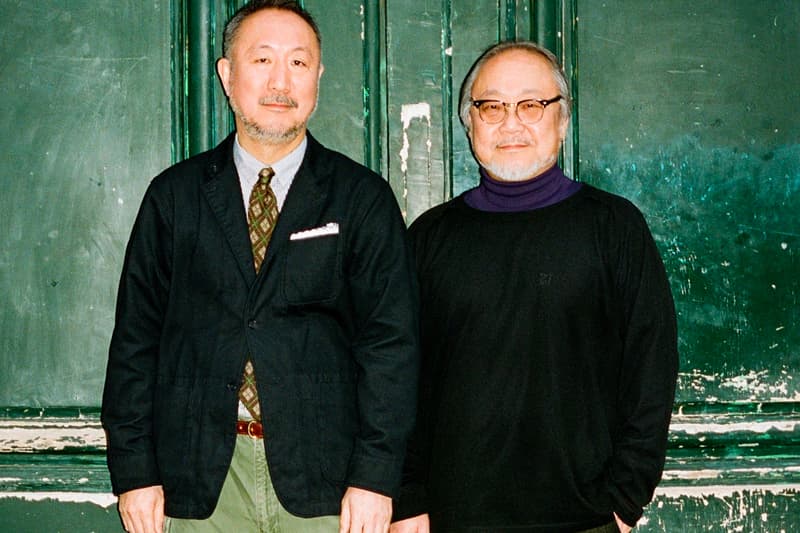 Since beginning in 1988, Japanese powerhouse NEPENTHES has drastically altered the world's perception of Americana, elevating it above and beyond its global competitors through thoughtful craftsmanship and eloquently-executed wardrobe staples. Founded by Keizo Shimizu, who directs NEEDLES, and represented in America by Daiki Suzuki, who designs Engineered Garments, the brand and sub-labels have sculpted out a lucid take on workwear and menswear essentials, bringing forth everything from traditional suiting to military-inspired outerwear.
In a rare interview with SSENSE, the founders sit down to discuss the importance of NEPENTHES both in Japan and abroad, notably discussing their connection with each other and especially, the U.S. market. Initially beginning with the importation of American brands to Japan in the '80s, both Shimizu and Suzuki were die-hard fans of discovering unknown imprints.
"We'd go hunting for untapped brands and factories," Shimizu shared about their experiences. "We'd buy a road atlas, and navigate towards some final destination. Whenever we arrived at a town, we'd buy a more detailed map, and do some research by flipping through the local yellow pages." Traversing the United States more than most Americans, the duo eventually developed a regional map for sartorial specialties. "For example, if you're looking for moccasins, you go to New England," said Shimizu.
Both equally speak on the inception of NEPENTHES' flagship brand NEEDLES and Suzuki's Engineered Garments. "We were already doing some original designs, but I wanted things that we couldn't get through import; something that could be made in Japan based on items we'd seen—simple but with a little twist," shared Shimizu about NEEDLES. "We were making something that didn't really exist otherwise, something suited to a more mature clientele." Suzuki similarly explains what prompted him to start Engineered Garments:
I'd been doing the import thing for a while, and with the Internet coming into play, the competition was starting to get fiercer. It was devolving into a cat-and-mouse game of looking things up on the net. That, and American manufacturing was gradually disappearing. It seemed like we were on the verge of going out of business, so I figured we had to do something. I thought, why not just make our own products? Things I'd wanted as a buyer, that I'd wished existed. There'd be no competition.
The duo also speaks on the brands' longevity. When asked if they were sensitive to trends, Suzuki merely responds, "Not at all." He continued: "We understand when something is in vogue, but I don't think we adopt things flat out like that [...] We make clothing that makes us look good when we try it on."
Speaking on their interest in American fashion, the two explained a bit about their upbringings and memories with American pop culture like POPEYE, Take Ivy and the inimitable Made in USA, talking about their current health, and more. You can read the entire interview here.
For more on fashion legacies, get to know the ultra-influential punk designer, Vivienne Westwood.