Hajime Sorayama & Knit Gang Council Craft "Sexy Robot" Knit Sweater
Immortalizing the artist's work.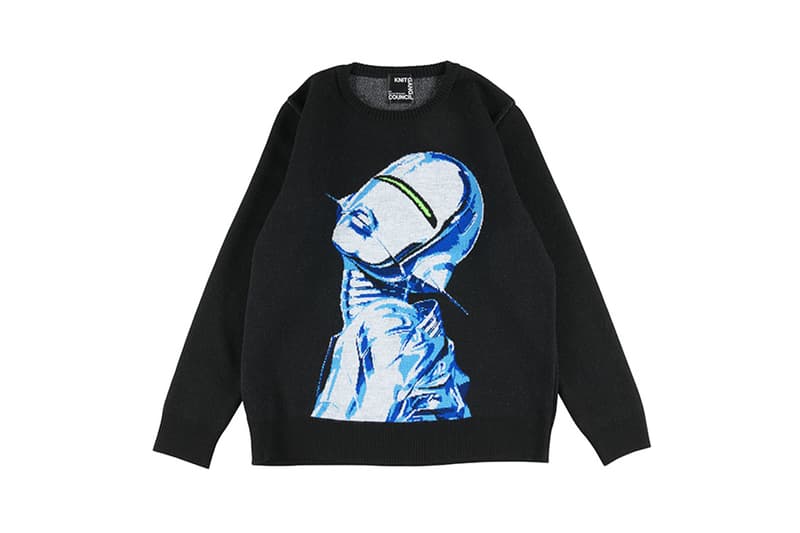 After collaborating with Medicom Toy on a 24-inch chromed T-Rex sculpture, Hajime Sorayama is back with another co-sign. This time around, the artist has linked up with Knit Gang Council, crafting a bold knit sweater depicting the artist's iconic "Sexy Robot" motif.
The piece comes with a semi-boxy fit, complemented by a fine woolen texture. Sorayama's artwork takes the form of a portrait of a fictional female robot, brought to life in silvery-blue tones that are detailed with light and dark shades. Characterized by anthropomorphic features, the eyes of the robot are depicted with a single neon slit, while two thin antennas stick out at the ears. As a finishing touch, the sweater comes with thick stubby collars and a subtly ribbed hemline to give structure to the loose-fitting garment.
The Knit Gang Council "Sexy Robot" Knit Sweater is currently available at Medicom Toy's website for $257 USD.
In case you missed it, check out Daniel Arsham's second collaborative sculpture with Hajime Sorayama.