You Can Now Buy IKEA's Viral KNORVA Hat Online
The DIY-styled accessory can be yours for just $4 USD.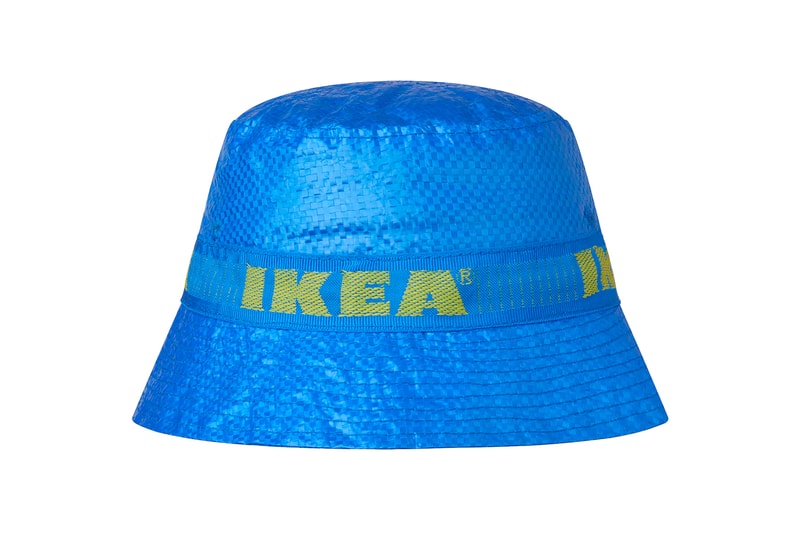 IKEA's iconic FRAKTA bag hasn't failed to make its impact on the realm of fashion. After Demna Gvasalia flipped the $1.49 USD accessory on its head with a premium $2,145 version for Balenciaga, both Pleasures and Chinatown Market followed suit by turning the cheap-yet-durable shopping bag into a six-panel hat. Both pieces followed a slew of DIYers who turned the Swedish company's bag into bucket hats. It seems IKEA has taken note of the impact its ubiquitous bags have had on popular culture and especially streetwear, now releasing its very own wearable FRAKTA accessory, the KNORVA Hat, online.
While select brick-and-mortar stores have featured the item for quite some time, the product has now officially been released online and instore at all U.S. locations. The bucket hat remains impeccably simple, resembling the same DIY hats that went viral just years ago: it's been constructed from the FRAKTA bag's blue polypropylene material, with the IKEA-branded carrying handle utilized above the brim. As IKEA itself notes in the product's comedic description, the piece is merely a "hat" that is "easy to carry with you."
Take a look at IKEA's KNORVA Hat above. They are currently available for $4 USD via IKEA's webstore.
For more fashion news, Post Malone has teamed up with Arnette for a special sunglasses collection.