Tyler, the Creator Reveals a New Odd Future Project is Unlikely
8 years after OFWGKTA's last musical release.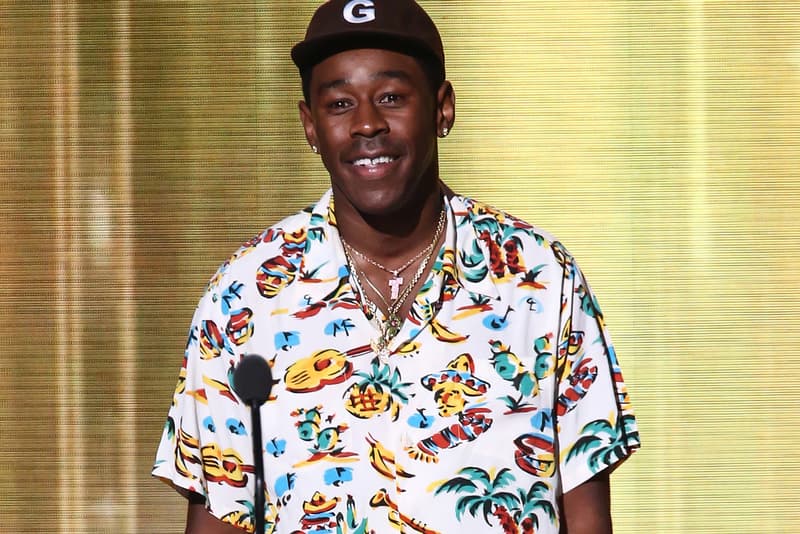 Tyler, the Creator has opened up about the possibility of a new Odd Future project. Speaking to a fan while he was in London for Converse's Creative All Star series, the IGOR artist was quite positive it wouldn't happen.
"Nine times out of seven, no," Tyler said in a video posted by the fan on Reddit. "I would be open to it, but I think everyone is kinda past that. I think some people base it on nostalgia rather than like, 'Would it actually be good?' Like, we don't always need a Bad Boys 5. Even though I like the last one. N*gga, it's there, listen to it."
He continued to explain that he didn't feel like Odd Future achieved their full potential in their previous releases. He added, "Honestly, the OF tapes weren't that good. It was just a fun time, but musically, it's like, 'Uh, coulda did better.' But, for the time, it was tight. I think now…and I could probably figure it out. I don't know if the styles will mesh much for a good cohesive thing. No niche like, 'Oh, this is a good idea.' Like an actually good thing. I don't know if the styles would mesh much with everyone. But, who knows, this could change in six weeks."
Odd Future Wolf Gang Kill Them All, commonly known as OFWGKTA or simply Odd Future, was formed by Tyler, Hodgy Beats, Left Brain, Casey Veggies, Matt Martians, Pyramid Vritra and Jasper Dolphin. The collective also included the likes of Earl Sweatshirt, Syd of The Internet, Mike G, Na-Kel Smith, Domo Genesis and Frank Ocean. The group dropped two mixtapes, one studio album and one compilation album, with the latest release dating back to 2012. They also managed an Adult Swim TV show titled Loiter Squad and the Golf Wang clothing brand, and while there was never any announcement, many have speculated that the group has disbanded seeing as most of the members have branched out to do their own thing.
Elsewhere in music, DaBaby and Lil Baby teamed up with Drake and Future for a "Life Is Good" remix.
Tyler's response to my question about another Odd Future Tape from r/hiphopheads