Authentic Brands Officially Purchases Forever 21 (UPDATE)
Including liabilities, the deal will cost around $300 million USD.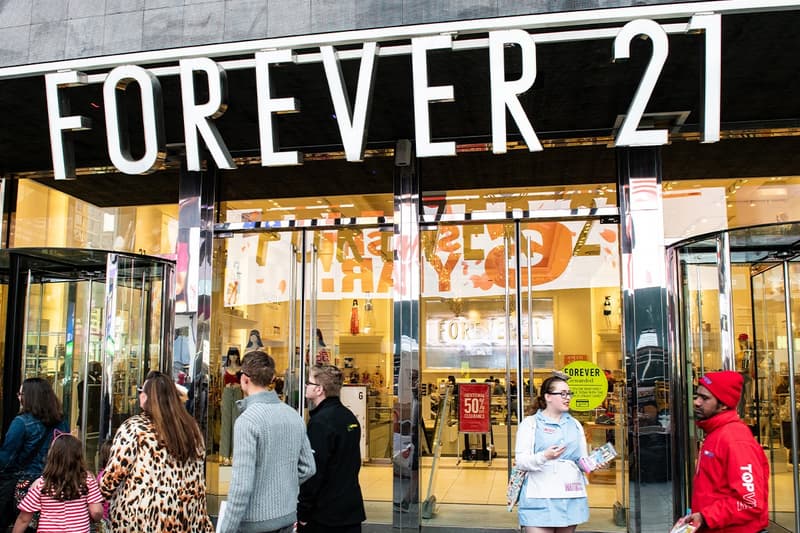 UPDATE (February 20, 2020): Authentic Brands Group recently announced that it officially acquired fast fashion retailer Forever 21. Authentic Brands will take 37.5% ownership in the retailer's intellectual property and operations, while its partners Simon Property Group and Brookfield Property Partners will take 37.5% and 25%, respectively.
The three companies initially submitted a stalking horse bid of $81.1 million USD, but they also agreed to take on over $73 million USD in extra costs to cover Forever 21's additional liabilities. "The real purchase price is around $300 million USD," Authentic Brands founder and CEO Jamie Salter tells WWD. "It's an operating business so we're getting working capital from it." Some of the liabilities covered by Authentic Brands and its partners will include recently accepted goods, purchase orders still in the possession of vendors and the retailer's rent for the month of February.
Forever 21 adds to Authentic Brands' growing portfolio, which currently includes Barneys, Sports Illustrated Volcom and more.
---
ORIGINAL STORY (February 14, 2020): At a hearing on Tuesday, fashion brand Forever 21 has managed to persuade the bankruptcy court in Delaware that its $81.1 million USD deal with Authentic Brands Group is the only viable way forward. The deal also includes landlords Simon Property Group and Brookfield.
Vendor and exporter groups opposing the new deal have voiced concerns over whether they'll be paid after the new deal, as proceeds may go towards secured lenders first. However, Forever 21 maintains that the arrangement will also be beneficial to vendors and exporters, since (on top of the $81.1 million acquisition price) ABG will also provide upward of $20 million USD to pay for the goods the fashion brand has accepted in the last two weeks, as well as up to $53 million for other goods it has purchased. According to the filing, the buyers will even assume the estimated "hundreds of millions of dollars" of purchase orders that are currently still in transit or have yet to leave warehouses.
For these reasons, Judge Gross concluded that ""Clearly, this is the only bid, and the alternative is liquidation, which is certainly not in anyone's interest."
Elsewhere in business-related news, WhatsApp has passed the two billion user milestone.