The 10 Best Handbags to Buy for 2020
With offerings from Gucci, Off-White™, Jacquemus and more.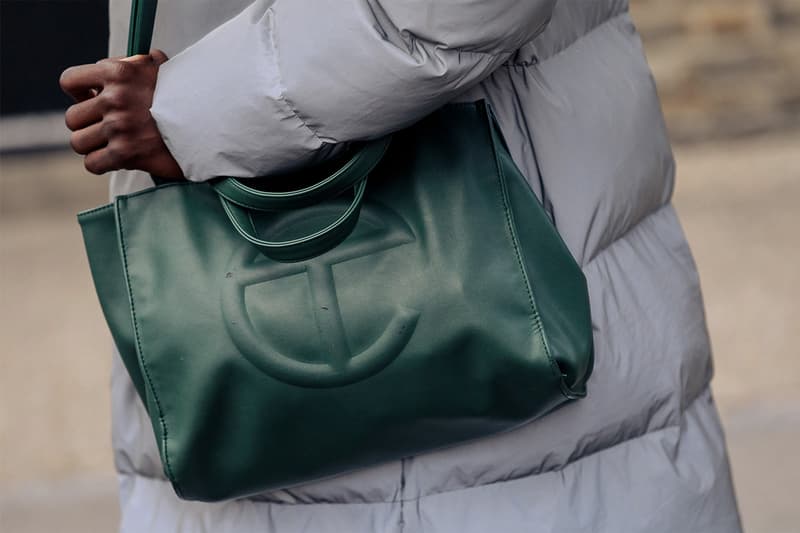 In recent years, accessories have become just as important as the clothes they adorn — one, in particular, has become a street style must-have. With Dior celebrating its archives by releasing numerous now sought-after Saddle bags and Virgil Abloh reimaging menswear with his Louis Vuitton carryalls, bags have become a fashion week show-goer's staple. 
Whether they're wearing one of Jacquemus' miniature bags on their wrists or tapping Tyler, the Creator with a vintage Chanel around their neck, these street style favorites have proved that "a man bag" is no longer a taboo phrase — the bag has become a staple for men in its own right, having transcended gender stereotypes to become a piece synonymous with menswear trends regardless of style, practicality or necessity. 
The idea of a man wearing a bag was until recently laden in stigma, with the exception of a backpack or gym duffle. Items such as tote bags and fanny packs have been fairly standard for all genders for some time now, but these days handbags are no longer just a womenswear staple either. Instead, they're stepping into 2020 as one of the hottest menswear trends thanks to the likes of Off-White™, LOEWE and Jil Sander. Read on to find out the best bags to cop and how to wear them. 
Gucci Morpheus Shoulder Bag
This number from Gucci is the perfect hybrid handbag, channeling many masculine tropes through its worn leather, subdued colorway and elongated shape. Gucci complements the bag's wine red body with gold-toned "GG" hardware, a robust zipper and a plush red-lined interior. The Morpheous Shoulder Bag can be worn in numerous ways, but across the back like a satchel is the go-to form with a piece of this size. 
Versace Black Leather Man Purse Shoulder Bag
Versace's offering comes in the form a black leather man purse, best when worn over-and-around the shoulder and on full display. Its smooth leather is stamped with house branding on the reverse, and proudly sports heavy-duty-inspired gold-toned hardware on the front. The safety pin embellishment is adorned with the label's signature Medusa head, and is connected to more gold hardware at the sides for a more masculine finish. 
Linder White Astor Bag
Linder's White Astor Bag is essentially a miniature tote. It's constructed from sturdy cotton canvas and features an off white-hued twill trim with buffed brown leather handles up top, attached with a set of silver-toned press studs. This bag is one of the most accessible, understated offerings here, but by no means is it any less a standout accessory — sometimes simplicity is best, and this example will be the perfect accessory for the warmer months ahead.
Jacquemus Le Gadjo
It's hard to ignore Jacquemus' success when talking about bags, with its Le Chiquito absolutely dominating the miniature bag market in recent years. This Le Gadjo in "Neon Yellow" is one of the imprint's more versatile and practical offerings, providing internal card slots, a zip-around closure for easy access and a large shoulder strap that looks best when worn hanging from the neck. An undeniable future-classic that's destined to be a crucial summer carry.
Jil Sander Carton Crossbody Bag
Lucie and Luke Meier consistently deliver the epitome of luxury minimalism at Jil Sander, and its Carton Crossbody bag is no exception. Crafted from premium natural grain leather, this season-appropriate bag combines natural tones such as brown, cream and baby blue, and is finished with debossed branding, drawstring fastening and a cord shoulder strap in black.
LOEWE Puzzle Bag
Jonathan Anderson's brown calfskin leather reworking of LOEWE's iconic Puzzle Bag was one of the most spotted pieces at this season's fashion weeks. Loved by many for its unique geometric design, this luxe offering is ubiquitous yet sought-after and rare. Get your hands around one of these for the ultimate accessorizing flex.
Off-White™ Black Belted Camera Bag
For those who are looking for something contemporary and easy-to-wear, there's Off-White™'s Black Belted Camera Bag. The Virgil Abloh-designed bag features many of the label's signature design tropes, from its industrial belt strap to the inscribed paper clip fastener and diagonal stripe cutout wraparound belt.
Telfar SSENSE Exclusive Orange Medium Shopper Tote
Add a pop of color to your outfit with the SSENSE-exclusive Telfar Orange Medium Shopper Tote. Made from faux leather, this bag is one of the most affordable yet most statement-making options, with its large logo adorning the side to let everyone see you know what you're doing. Blurring the lines between handbag and messenger, it's destined to be a stellar summer-ready staple.
Oberkampf Miniaudiere Bag
Avant-garde Parisian label Oberkampf sprung onto the scene with its range of daring bags earlier last year. Oberkampf's Miniaudiere Bag captures many current trends, from the rising BDSM scene to the clean, contemporary sartorial aesthetic of boxy trunks. The braided hand strap is unconventionally cool, its hardware is bold and its shape intimidatingly cubist — a strong choice for those looking to stand out. 
Prada Mini Saffiano-Leather Crossbody Bag
We conclude with one of the biggest trends this season — a true micro bag. This example from Prada is made from its signature Saffiano leather, appearing in black with a complementing triangle-shaped emblem proudly waving the Prada moniker. This understated, subtle piece is great as an everyday add-on, even if it might only fit your AirPods inside.