Travis Scott is Launching Hard Seltzer and Teases Potential PS5 Game
Find out how much La Flame makes from his partnerships.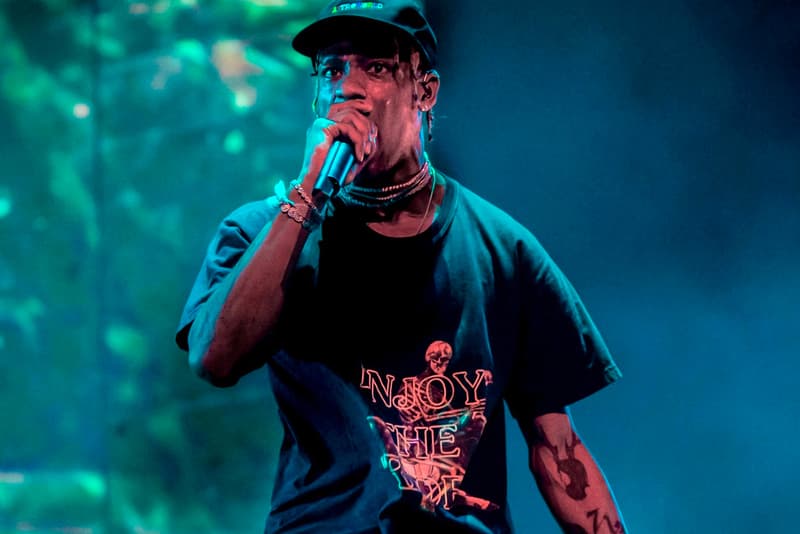 To cap off another monumental year despite the Coronavirus pandemic, Travis Scott caught up with Forbes for an extended 30 Under 30 feature. Accompanied by a full photo spread and quotes from the artist, the story investigates how La Flame became corporate America's "brand whisperer." Throughout 2020 Travis launched major collaborations with names like Nike, Fortnite, McDonald's and Sony PlayStation, which reportedly helped him bank more than $100 million USD this year.
Breaking down La Flame's earnings, it is estimated that Travis earns "probably" around $10 million USD a year with his Nike partnership that also features an added value aspect, as it shows off his star power. Undoubtedly a built on his success, the recent Travis Scott Meal McDonald's endorsement deal was priced at $5 million USD with an estimated additional $15 million USD in merch sales.
Finally, Travis Scott's most recent strategic creative partnership with Sony around the release of the Sony PlayStation 5 is said to have already generated "at least" $1 million USD. But it is also being noted that the $20 million USD plus multi-year agreement could also see the upcoming release of a co-branded console "and perhaps even a game designed by Scott."
Despite all these fruitful partnerships, Travis doesn't seem to be slowing down as it has been confirmed that he will be releasing his very own alcoholic beverage. Partnering with AB InBev, a multinational drink and brewing company based in Belgium that is also the world's largest brewer, the Houston artist will be launching "Cacti." The drink teased in his "Franchise" music video is a "generally crisp" and "fruity" hard seltzer that will debut in a strawberry flavor. But Travis notes "We've got other flavors…Like lime. I was actually just trying it. I kinda like it."
Catch "90 Seconds With Travis Scott" below and head over to Forbes to catch the feature outlining how Travis became corporate America's brand whisperer in full.
Here's how hip-hop superstar Travis Scott has become corporate America's brand whisperer: https://t.co/NZaMuYWgBM by @abebrown716 #ForbesUnder30 pic.twitter.com/aI3z4HQZio

— Forbes (@Forbes) November 30, 2020
View this post on Instagram
View this post on Instagram
In case you missed it, Jack Harlow's new 61 carat state of Kentucky chain honors the late Static Major.