Khabib Nurmagomedov Buys Gorilla Fighting Championship For $1 Million USD
Renaming it to Eagle Fighting Championship (EFC).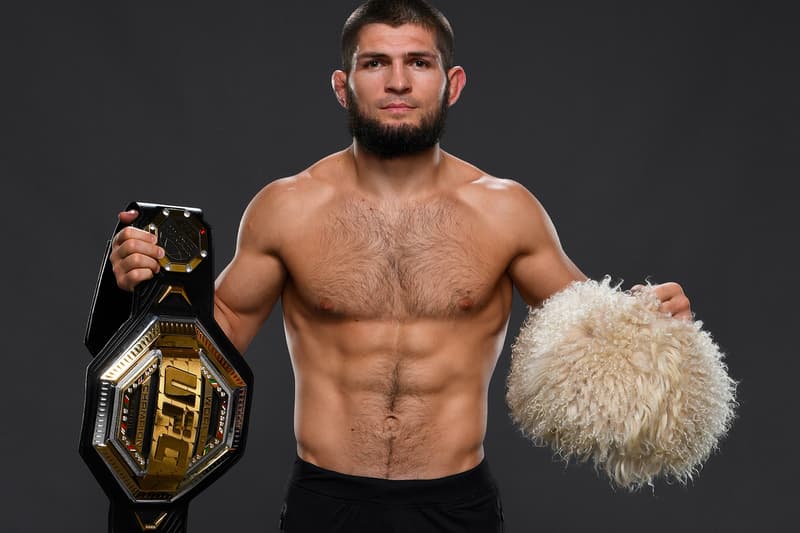 Khabib "The Eagle" Nurmagomedov has just announced his latest venture outside of fighting in the UFC. Taking a step back, the legendary 155-pounder confirmed that he purchased Gorilla Fighting Championship for $1 million USD and has renamed it to Eagle Fighting Championship (EFC).
It will be at EFC that Nurmagomedov will get his feet wet as a promoter, growing a fighting league and MMA entertainment company that will also be featured on UFC's Fight Pass. Many are curious if the grappler will return to the octagon as he has yet to exit the USADA testing pool. Giving fans slight hope, The Eagle teased that he may return but only if his mother allows it.
Khabib Nurmagomedov officially announced the formation of Eagle Fighting Championship today.

The promotion's shows will be aired on #UFC Fight Pass.

Additionally, Khabib said he'll only end his retirement from MMA if his mother gives him her blessing. pic.twitter.com/kIunrkVD1b

— Chisanga Malata (@Chisanga_Malata) December 2, 2020
For more sports news, Sting makes his return to wrestling with AEW debut.