Check Out Gucci Mane's $2.5 Million USD Chain from Keyshia Ka'Oir
Claimed to be the largest Cuban link ever made.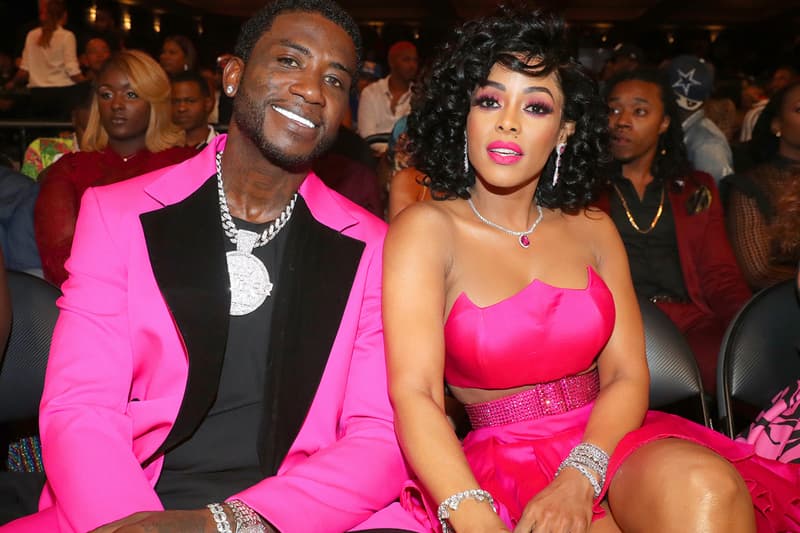 Gucci Mane was recently gifted a piece of jewelry worth approximately $2.5 million USD. The gift came from his wife Keyshia Ka'Oir, who put together a massive chain and pendant for a hefty necklace that's been named "Ice Daddy."
The name of the piece was named after the couple's newborn son Ice Davis and can be seen boldly encrusted on the face of the pendant. Gucci Mane showed off the shiny gift in a video on Instagram, panning slowly to demonstrate how the Cuban Link chain and pendant glimmer at different angles. Mane's caption reads, "My wife got me the biggest Cuban and best charm ever #ICEDADDY @keyshiakaoir." But the necklace also came with a bracelet. According to sources, the three-piece set was made by Pristine Jewelers in New York City and features 540 carats of diamonds with an estimated weight of 22 pounds — the chain itself measures at roughly 32 inches long and two and a half inches wide. If Mane's caption is accurate, this piece would be the largest Cuban link ever made.
Scroll below for a look at Gucci Mane's newly gifted jewelry.
If you liked Gucci Mane's gift, you might want to check out Drake's gifts to DJ Khaled.