Cole Haan and Hasan Minhaj Celebrate the Art of Giving with a Giveaway
Featuring the collaborative footwear collection from the comedian and lifestyle brand.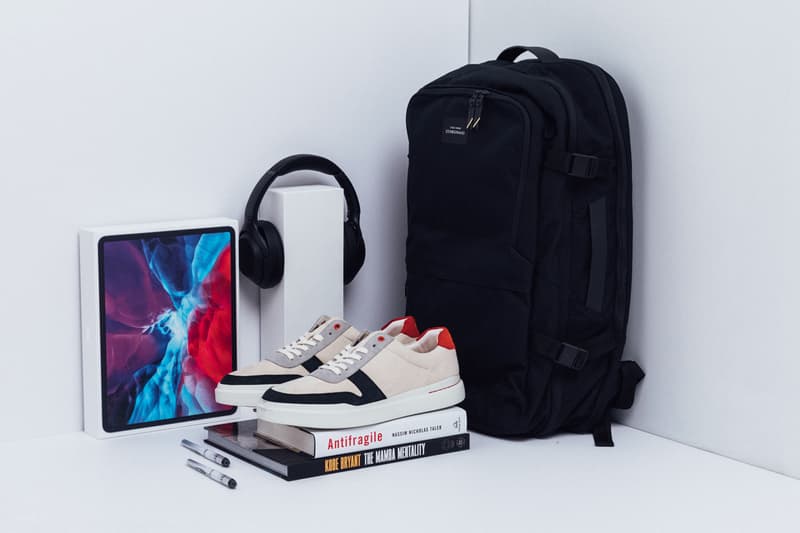 After dropping their collaborative footwear collection earlier this month, Cole Haan and Hasan Minhaj have come together for an exclusive giveaway, featuring the next limited-edition shoe drop. Taking place on HYPEBEAST's Instagram page, the initiative serves as a reminder to pay it forward this season, whether it be through volunteering, philanthropic donations or thoughtful gifting. Celebrating the selfless acts that the season brings, the giveaway includes a kit that was curated by Minhaj himself, featuring some of his favorite items for staying in touch with loved ones from afar.
Included in the exclusive offering is the Cole Haan x Hasan Minhaj GrandPrø Rally Court Sneaker, the second drop from the limited-edition collection. His collaboration with the footwear brand is an homage to the relentless hard work it took both him and his family to get to where he is today. The kit also includes the books Mamba Mentality: How I Play by Kobe Bryant and Antifragile: Things That Gain from Disorder by Nicholas Taleb. "If there was one book that's prepared me for 2020 and life in general, it's by Nicholas Taleb," says Minhaj. "He's the Lebanese uncle we all wished we had to teach us about life."
The giveaway pack also includes a few of the comedian's favorite items for staying connected to family and friends from afar this holiday season, like an iPad Pro 12 and Sony noise cancellation headphones. "Pound for pound the best noise cancelling headphones I've had," he says. "Even when I'm not listening to music on flights, I turn them on just to cancel out noise on a flight or in the house when I'm writing." The final piece of the pack is slightly unexpected, but fitting for a writer like Minhaj: Uniball Vision's Elite Pens. "As soon as you put these to paper you know why they're so magical," he says. "I know people don't write anymore, but everyone I respect and admire in comedy still puts pen to paper." All of the hand-selected items come packaged in a Cole Haan ZERØGRAND 48 HR Backpack.
To enter for your chance to win the exclusive pack from Cole Haan, curated by Hasan Minhaj, head to HYPEBEAST's Instagram page and tell us how you're giving back this season. Winners will be chosen on Giving Tuesday, December 1. Head to Cole Haan's website to learn more about the limited-edition Cole Haan x Hasan Minhaj collection.