Alibaba and Richemont Invests $300 Million USD Each in Farfetch
With an addition $500 million USD combined in Farfetch China.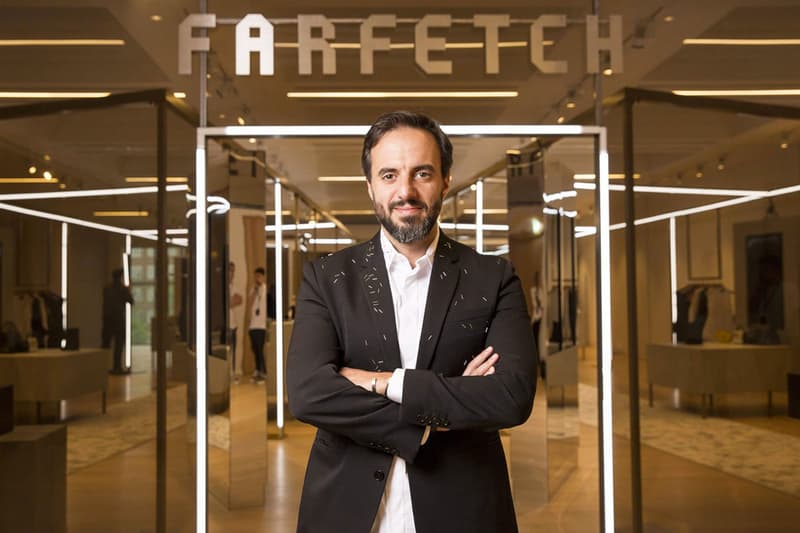 Shortly after rumors surfaced that Alibaba would be investing in retail platform Farfetch with the help of Richement, the three companies have now confirmed the news.
According to a joint statement from the three, Alibaba and Richemont has each invested $300 million USD into Farfetch, with an additional $250 million each in Farfetch China, translating to a 25 percent stake in the new joint venture. As part of the deal, Farfetch will be launching luxury shopping channels on Alibaba's various platforms, including Tmall Luxury Pavilion, Luxury Soho, and the cross-border Tmall Global, giving the British-Portuguese company access to the Chinese firm's 757 million customers.
"This highly complementary partnership brings together some of the world's leading luxury retail and technology platforms, representing another milestone in Alibaba's strategy to meet the rapidly growing demand for luxury products in China," says Daniel Zhang, Alibaba's chairman and CEO. "The Chinese luxury market – which is expected to account for half of global luxury sales by 2025 – consists of hundreds of millions of young, digitally-native consumers. By partnering with Farfetch and expanding our existing relationship with Richemont, we will accelerate the digitization of the global luxury retail industry and transform the luxury shopping experience for consumers."
"This announcement is a major step in our mission to connect the curators, creators and consumers of the luxury fashion industry," Farfetch Founder and CEO José Neves added. "The $1.15 billion investment in Farfetch from Alibaba Group, Richemont, and Artemis is a strong validation of our position as the global platform for luxury. The new initiatives with Alibaba Group and Richemont extend Farfetch's strategy to power the digital transformation occurring across the luxury industry, which has been accelerated by the unprecedented challenges resulting from the COVID-19 pandemic. The Luxury New Retail initiative will explore ways we can help the wider industry move forward and thrive in the post-COVID world."
In other business-related news, Clarks may be receiving a £100 million GBP investment from LionRock Capital.