Rihanna Apologizes for Cultural Appropriation at the Savage x Fenty Vol. 2 Show
Following the use of a song which sampled sacred Islamic phrases.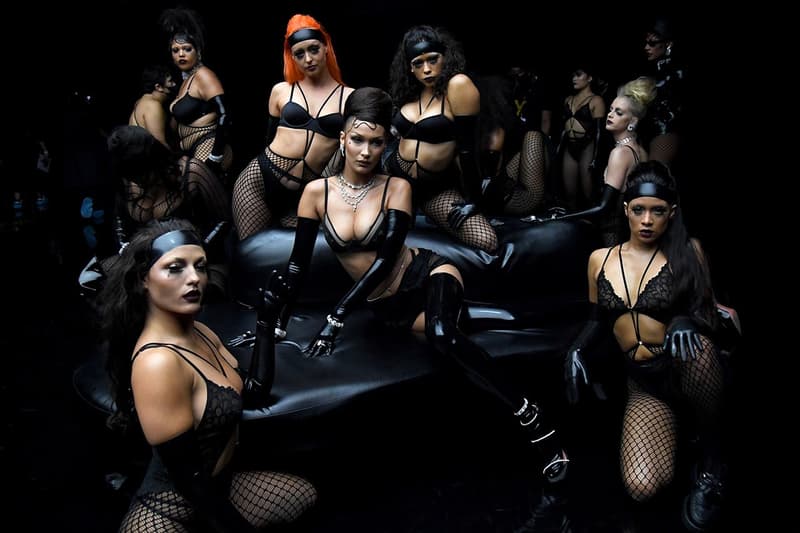 Earlier this morning, Rihanna took to Instagram stories to apologize for the use of a track at the Savage x Fenty Vol. 2 show which sparked a discussion around cultural appropriation of Islamic practices.
While the show received praise for its diversity, a track featured in the show, "Doom" by Coucou Chloe, used vocal samples of a Hadith. These sacred Islamic phrases are records of the traditions, sayings and actions of the Prophet Muhammad and give guidance on the details of religious practices, correct forms of greetings, and other instruction.
Social media users expressed disappointment and anger with the singer for including the song in the show, citing insensitivity, disrespect and cultural appropriation.
I've always supported Rihanna, she's been such an inspiring and empowering figure for women all around the world but I don't see why she should get away with the constant islamaphobia and cultural appropriation. In her first show, the models wore HIJABS as a fashion statement,

— ??????? (@haseenahaha) October 5, 2020
if a Bible verse were remixed and danced to during a lingerie show, there wouldn't be any controversy in whether it was disrespectful or not. rihanna would probably be cancelled. Islamophobia and cultural appropriation is way too normalized in society today

— caitlin / BETTY NATION (@caitlinbarotz) October 5, 2020
Below is a transcription of Rihanna's apology:
I'd like to thank the Muslim community for pointing out a huge oversight that was unintentionally offensive in our savage x fenty show. I would more importantly like to apologize to you for this honest, yet careless mistake. We understand that we have hurt many of our Muslim brothers and sisters, and i'm incredibly disheartened by this! I do not play with any kind of disrespect toward God or any religion and therefore the use of the song in our project was completely irresponsible! Moving forward we will make sure nothing like this ever happens again. Thank you for your forgiveness and understanding, Rih.
Coucou Chloe also took to Twitter to release an apology, adding that the song will be removed from all streaming platforms.
I want to deeply apologize for the offence caused by the vocal samples used in my song 'DOOM'. The song was created using samples from Baile Funk tracks I found online. At the time, I was not aware that these samples used text from an Islamic Hadith. 1/2

— COUCOU CHLOE (@coucou_chloe) October 5, 2020
Though Rihanna has received accusations of cultural appropriation in the past, the controversy is relatively unusual for the social justice-minded celebrity, who signed an open letter calling for New York State to repeal statute 50-A, a law that protects police personnel's disciplinary records from being seen by the public.