Gucci Retakes Top Spot as World's Hottest Brand
Nike drops down to third, while Off-White™ is still second.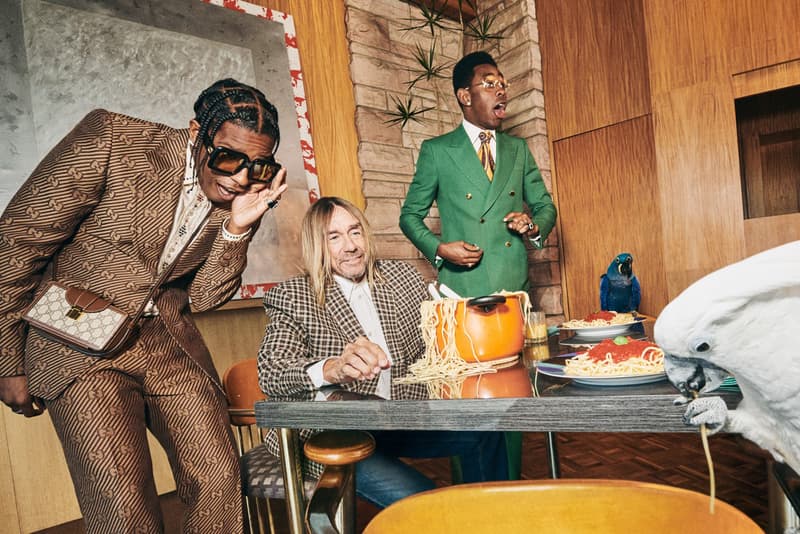 The latest report from Lyst has named Gucci as the world's hottest brand, taking the mantle from Nike, which topped the list for Q2 of 2020. While Gucci climbs from third to first, Nike has seen a fall to third from the top spot. Off-White™, which had topped the Lyst Index for three successive quarters, continues in second place. Gucci has taken the top spot for the first time since the second quarter of 2019, when it replaced Off-White™ at the peak.
Elsewhere, the top ten is packed with major luxury houses. Prada is named at fourth (up from fifth), while Balenciaga comes in at fifth (down from fourth). The only name to fall out of the top 10 since Q2 is Burberry, which finds itself in 12th, replaced by Valentino. Places between 10 and 20 include names away from the traditional houses, such as Jacquemus at 11th, while Fear of God climbs one place to 19th and Marine Serre closes out the list at 20th.
The Lyst Index is compiled by the fashion search platform Lyst, which looks at the behaviour of over nine million shoppers a month. The data is compiled through Google search data, retailer sales and social media engagement. As well as announcing the top 20 world's hottest brands, its quarterly reports also disclose the hottest products for men and women.
For more information, and to look at all 20 of the hottest brands in the world this quarter, head over the Lyst site.
In other fashion news, KASSL Editions has revealed its first-ever menswear collection.