Adult Swim Pulls Controversial Episodes of 'The Boondocks' and 'Aqua Teen Hunger Force'
"Due to cultural sensitivities."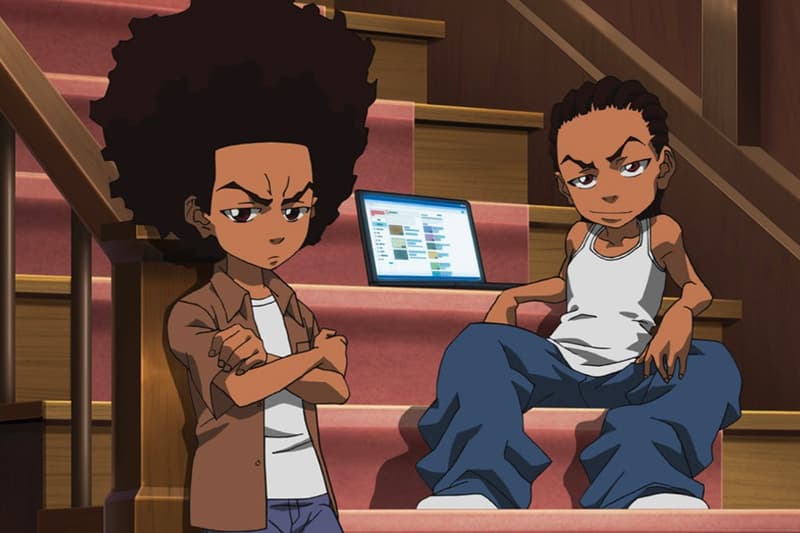 After months of speculation from fans, Adult Swim confirms it has quietly pulled several episodes from its animated series The Boondocks and Aqua Teen Hunger Force "due to cultural sensitivities." After several Reddit users pointed out multiple episodes have been missing from HBO Max's streaming service, Adult Swim confirmed the episodes have been removed. The Daily Beast confirms ATHF episode "Shake Like Me" from season six and "The Story of Jimmy Rebel" from The Boondocks' third season was taken down. The ATHF episode title references John Howard Griffin's 1661 book Black Like Mee and sees Shake learn about stereotypes after being bitten by a black man. The Boondocks episode focuses on Uncle Rukus' relationship with the titular country singer and his racist music.
In a statement made to the Daily Beast, an Adult Swim representative said: "When Adult Swim transitions series to a new platform, we determine what episodes are selected through creative and cultural filters and our standards and practices policies. Oftentimes these decisions are made in collaboration with the show's creators." As such these episodes are "permanently retired due to cultural sensitivities."
A two-season, 24-episode order of The Boondocks from HBO Max is still in the works, with a 50-minute special slated to arrive sometime this fall.
In other entertainment news, check out the season 5 trailer for My Hero Academia.