XFL Announces Rules For 2020 Season
The infamous league returns next month.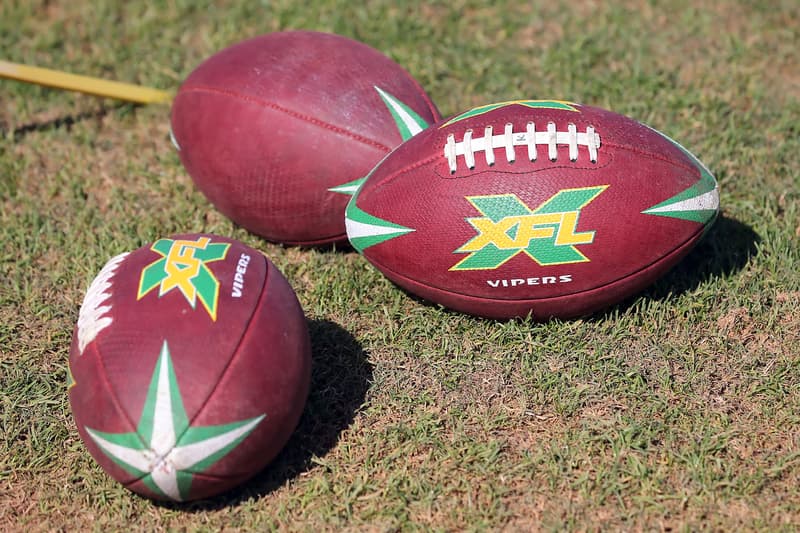 With the return of Vince McMahon's infamous football league just around the corner, the XFL has announced its updated rules for the forthcoming 2020 season.
Unlike the NFL, the XFL rules are drastically different than what most football fans have come to know. Over 24 changes have been made to the conventional rules of gridiron football such as instead of having the option of kicking an extra point or running a two-point conversion after scoring a touchdown, teams can run a play from the 2, 5, or 10-yard line. If successful, it will be worth 1, 2, or 3 points respectively. Additionally there will be a shootout-style overtime, similar to the NHL and MLS penalty kicks.
To add more excitement to the game, the XFL is also allowing teams to throw double passes. If a team completes a forward pass behind the line of scrimmage then it can throw another forward pass without facing a penalty. The XFL also has amended rules to kickoffs, punts, timing and replays. The XFL will feature a 25-second play clock, running game clock outside of two minutes, and a 10-minute halftime.
According to Forbes, XFL commissioner Oliver Luck shared, "All of these rules are grounded in the rationale of what we want our league to be like, not changing something for the sake of changing it." He continued, "There were a number of principles we tried to follow but arguably most importantly there had to be a good, solid rationale behind a rule change."
McMahon announced the league was returning in early 2018. In addition to sharing the rules, the XFL has also unveiled the the logos and names of the eight teams that will be competing. Each team will consist of 40-man rosters that will face off in a 10-game season. The original XFL lasted for only one season back in 2001. McMahon has promised the revamp will be safer and more entertaining. Head over to Forbes for more details.
The XFL is set to kick off on Saturday, February 8.
In more sports-related news, Mayweather, Ronaldo, Messi, and more top Forbes'highest-paid athletes of the decade.
This is less stall, more ball. See the rules live when the XFL kicks off Sat, Feb. 8. #ForTheLoveOfFootball

MORE ➡️ https://t.co/pThoNPvVAL pic.twitter.com/4H4TZRBtA5

— XFL (@xfl2020) January 7, 2020