Thom Yorke Drops Four Rarities on Streaming Services
Along with more US dates for his "Tomorrow's Modern Boxes Tour."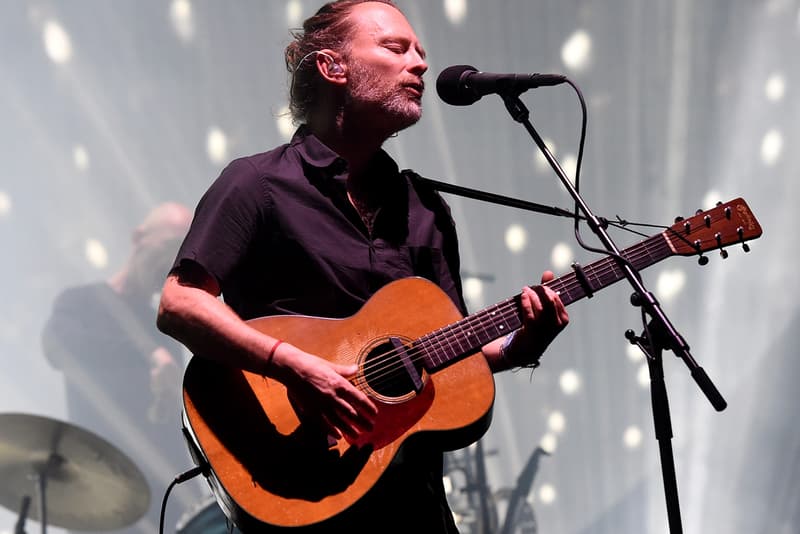 Thom Yorke has finally given four of his rarities an official digital platform release. The Radiohead frontman shared "Hearing Damage," his input for the soundtrack of the 2009 film The Twilight Saga: New Moon, along with the Atoms for Peace B-sides "What the Eyeballs Did," "S.A.D." and "Magic Beanz" from 2012 and 2013.
In addition to the new releases, Yorke has added two more dates to his "Tomorrow's Modern Boxes Tour" surrounding his Coachella appearance. After appearing at the festival on April 11, he will then move over to Phoenix on April 13 and then to Sacramento on April 16. Yorke's solo tour has seen him perform music from his Atoms for Peace side project and his own solo material, including tracks from his newest record ANIMA. Joining him on the road are Nigel Godrich, longtime Radiohead producer and Yorke's frequent collaborator, and visual artist Tarik Barri.
Take a look at the new list of tour dates below. You can also stream Thom Yorke's "Hearing Damage" and Atoms for Peace's "What the Eyeballs Did," "S.A.D." and "Magic Beanz" on Spotify below.
Elsewhere in music, the soundtrack to Studio Ghibli's Kiki's Delivery Service and Porco Rosso are coming to vinyl.
03-28 Fairfax, VA – EagleBank Arena
03-30 New York City, NY – Radio City Music Hall
04-04 Chicago, IL – United Center
04-05 St Paul, MN – Xcel Energy Center
04-08 Denver, CO – Mission Ballroom
04-11 Indio, CA – Coachella Music Festival
04-13 Phoenix, AZ – Arizona Federal Theatre
04-16 Sacramento, CA – Memorial Auditorium
06-19 Glasgow, Scotland – SEC Hall 3
06-20 Manchester, England – o2 Victoria Warehouse
06-23 London, England – Eventim Apollo
06-24 London, England – Eventim Apollo
07-01 Gdynia, Poland – Open'er Festival
07-01-04 Roskilde, Denmark – Roskilde Festival
07-06 Amsterdam, Netherlands – AFAS Live
07-09 Milan, Italy – Ippodromo del Galoppo di San Siro
07-11 Trenčín, Slovakia – Pohoda Festival
07-12 Prague, Czechia – Karlin Hall
07-13 Berlin, Germany – Max-Schmeling-Halle